Break out the tinsel and a glass (or three) of egg nog, because it's that time of year. Time for a… Christmas Quiz! Whether it is revelling in trivia about famous festive films or grappling with merry maths problems, we've put together this: our ultimate alternative Christmas quiz questions and answers!
So gather your friends and family round the table (or their Zoom screens), don those itchy, ugly Christmas jumpers and get your players in the seasonal spirit with these ten rounds of Christmas trivia questions.
Ready, steady, ho ho ho….!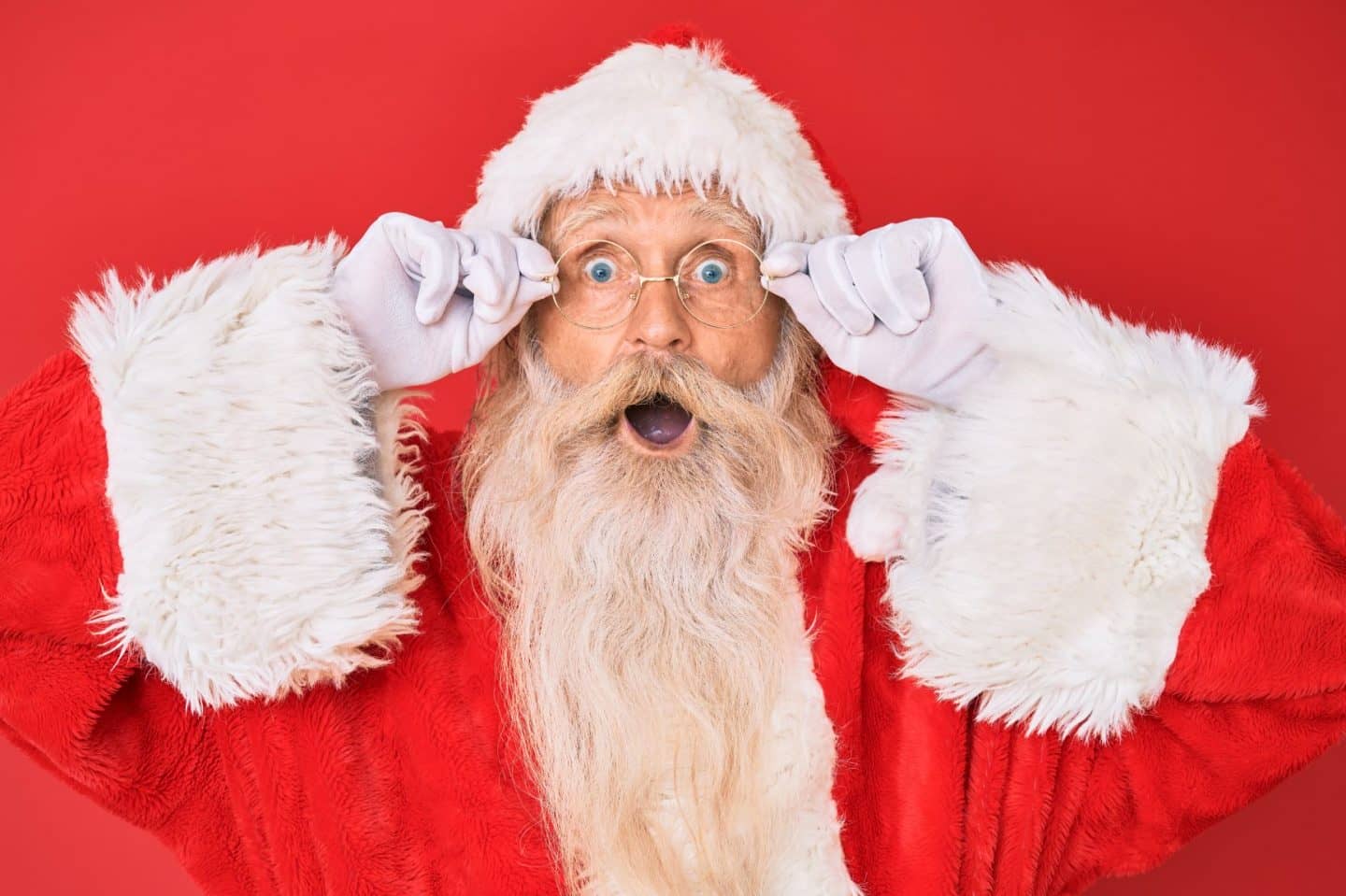 Fun Christmas Quiz Questions and Answers
Kick off your Christmas quiz with this cracking (sorry, had to continue with the bad puns) round of fun Christmas quiz questions. Hint: all the missing words are related to Christmas ❄
1. 1994 Harrison Ford movie: Clear and ______ Danger.
2. Popular Scandinavian children's character: Pippi Long_______.
3. Frank Carson catchphrase: It's a ________.
4. Coastal city in California: ______ Barbara.
5. One of Grimm's Fairytales: The ______ and the Shoemaker.
6. Nickname for Hollywood: ______ Town.
7. 1987 U2 album: The Joshua _____.
8. First instalment in a Phillip Pullman trilogy: Northern _______.
9. Victoria Wood TV series: ______ Ladies.
10. Poet Laureate 2009-2019: ______ Ann Duffy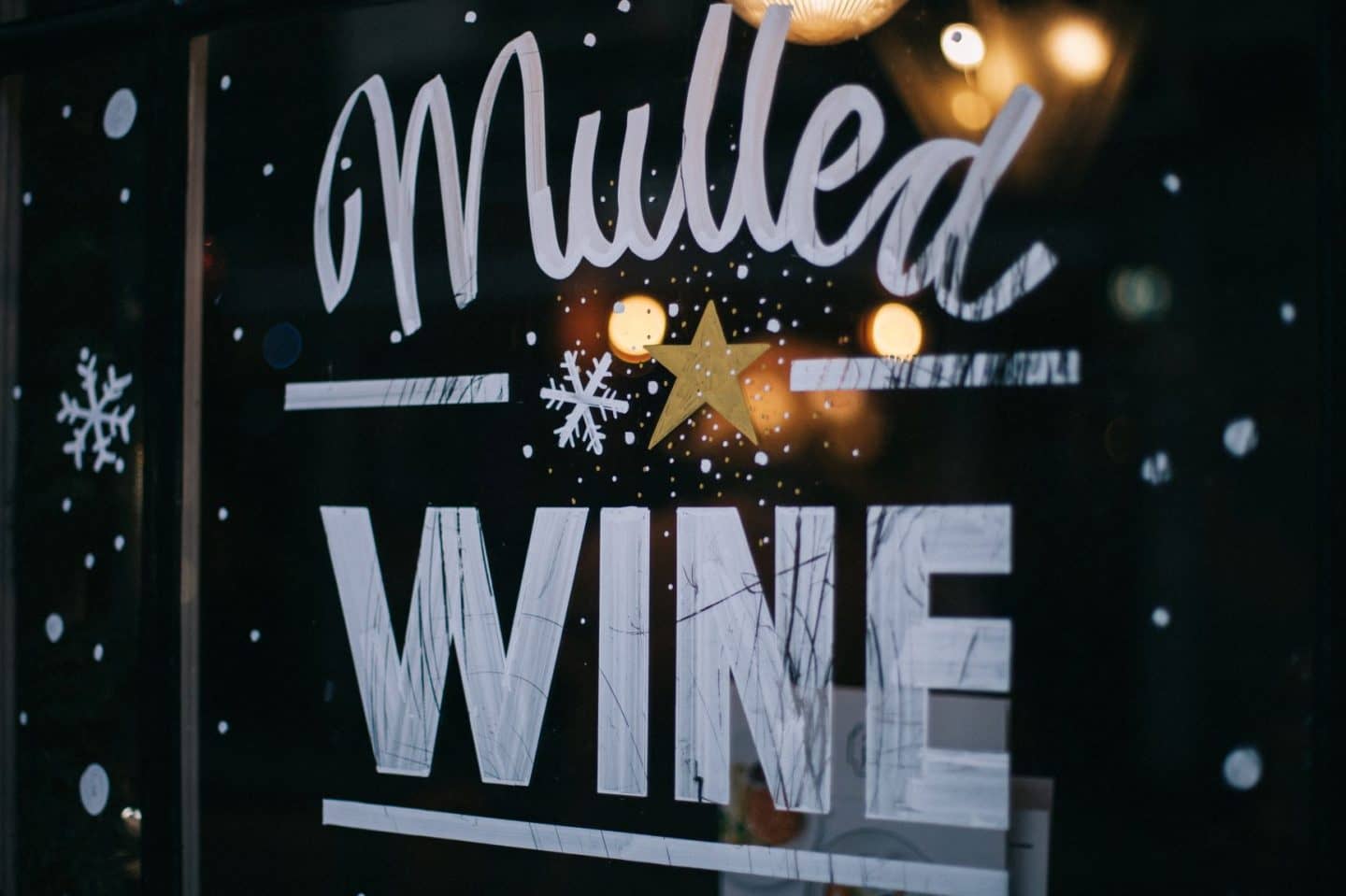 Why not try next: 100 easy general knowledge quiz questions and answers
Fun Christmas Quiz Answers
Present
Stocking
Cracker
Santa
Elves
Tree
Lights
Dinner
Carol
Even More Fun Christmas Quiz Questions
How did your players fare in the first round? Are they ready for ten more fun Christmas quiz questions? Try out these for size:
1. How The Grinch Stole Christmas is an atypical Christmas story written by which author?
2. Though it is believed to have been around since the 1940s, Bart Simpson was the first to sing the alternative "Batman Smells" lyrics of which classic Christmas tune on television in 1989?
3. Now most likely to be made of polyvinyl chloride, the first examples of what were made with dyed green goose feathers in 19th century Germany?
4. What was the name of the first TV Special based on the Peanuts comic strip, that aired in December 1965?
5. What is the name of Ebenezer Scrooge's underpaid clerk in A Christmas Carol?
6. Which song's ultimately triumphant protagonist is bullied by his peers who laugh, call him names and won't let him join in games?
7. Which London department store caused controversy in 2019 when it restricted access to Santa's grotto to children of customers who had spent at least £2,000 with them?
8. In which Bond film does Denise Richards play Dr. Christmas Jones?
9. Gingerbread houses are inspired by which of Grimm's fairytales?
10. Flying Fish Cove is the capital of which territory in the South Pacific?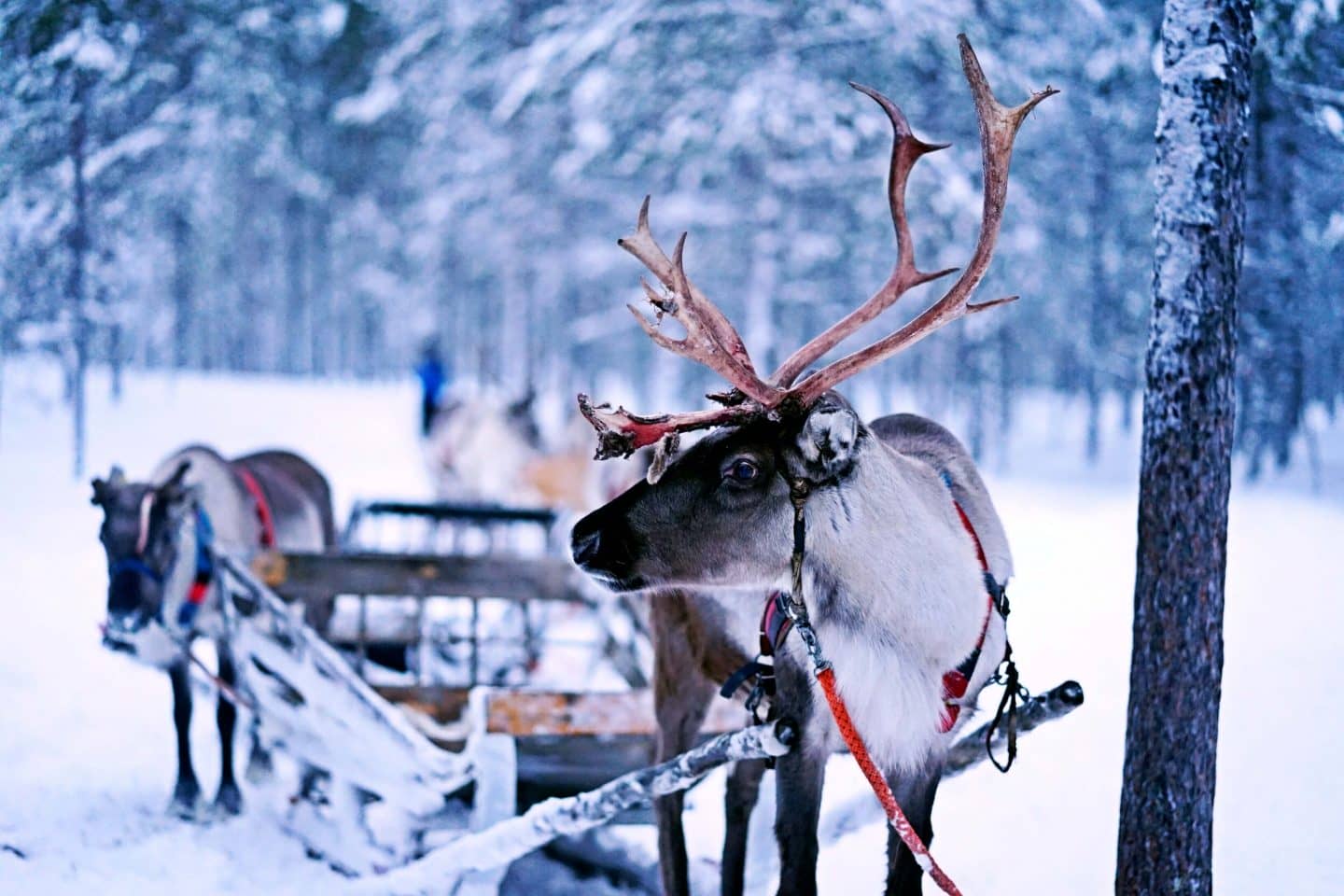 Love fun quizzes? Check out our ultimate fun quiz questions!
Even More Fun Christmas Quiz Answers
Dr. Seuss
Jingle Bells
Artificial Christmas Trees
Bob Cratchit
Rudolph the Red Nosed Reindeer
Harrods
The World is Not Enough
Hansel and Gretel
Christmas Island
Did you know… Denise Richards won a Golden Raspberry for her performance in The World is Not Enough with some critics unconvinced by her portrayal of a nuclear physicist.
Christmas Songs Quiz Questions and Answers
There's nothing like a joyful earworm to really get you into the festive spirit, right? Well let's cue up all those famous chart-topping Christmas ditties; the songs piped through shopping malls around the world from around November each year. Here are ten of them, in this musical round of alternative Christmas quiz questions and answers.
1. What did the Jackson 5 see according to their 1970 Christmas hit?
2. The carol Adeste Fidelis is known by what name in English?
3. The first line of which song has been sung by Paul Young, Kylie Minogue, Chris Martin and One Direction on four different releases since 1984?
4. Hark! What are the first five words that the herald angels sing?
5. What connects the Christmas singles Happy Xmas (War is Over) (1971), Ding Dong Ding Dong (1974), Wonderful Christmastime (1979) and the 1999 album I Wanna Be Santa Claus?
6. In which carol does the lowing of the cattle wake the infant Jesus?
7. When did Wizzard wish it could be Christmas?
8. UK radio station Absolute holds an annual competition in which listeners have to avoid being "whammed" by hearing which song in December?
9. How is Svatý Václav, Duke of Bohemia referred to in a famous Christmas carol?
10. Which two songs with near identical names were UK Christmas number ones for Slade and Shakin' Stevens?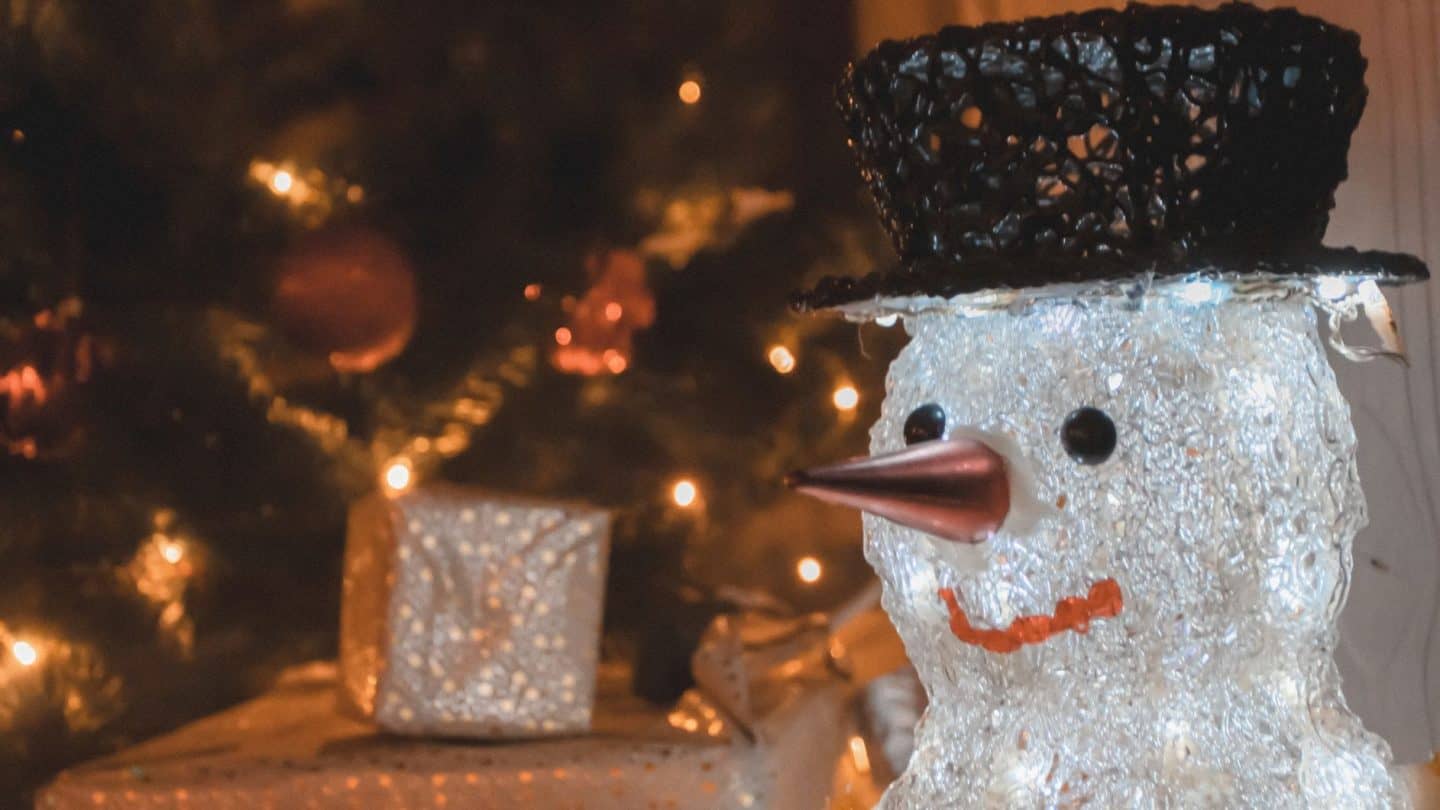 Recommended Reading: All the best music quiz questions and answers
Christmas Songs Quiz Answers
Mommy Kissing Santa Claus
Come All Ye Faithful
Do They Know It's Christmas?
Glory to the new-born King
Released by Beatles (John, George, Paul, Ringo respectively)
Away in a Manger
Every day
Last Christmas
Good King Wenceslas
Merry Xmas Everybody / Merry Christmas Everyone
Interesting Fact: 'King' Wenceslas was only a Duke in his lifetime. He was murdered by his younger brother in 935 and his reputation as a Saint and a martyr spread widely. The Holy Roman Emperor Otto I posthumously conferred the title of King upon him.
Christmas Song Lyrics Quiz Questions
Not done with the holiday tunes? For this round of ten Christmas trivia questions, it's time to really get everyone's bobble-hatted heads scratching by delivering only the lyrics!
Perhaps a bit too hard for your participants? Keep your Spotify playlist handy and play them a few bars from each of these terrific tracks:
1. I don't want a lot for Christmas. There is just one thing I need. I don't care about the presents. Underneath the Christmas tree.
2. Top to toe in tailbacks. Oh, I got red lights all around.
3. It was Christmas Eve, babe. In the drunk tank. An old man said to me "Won't see another one".
4. Hey, Mr. Churchill comes over here. To say we're doing splendidly. But it's very cold out here in the snow. Marching to and from the enemy.
5. Where the treetops glisten. And children listen. To hear sleigh bells in the snow.
6. Let the Christmas spirit ring. Later we'll have some pumpkin pie. And we'll do some carolling.
7. Come thy told me. Pa rum pum pum-pum. A new-born King to see. Pa rum pum pum-pum.
8. In the meadow we can build a snowman. Then pretend that he is Parson Brown. He'll say, "Are you married?". We'll say, "No man". But you can do the job, when you're in town.
9. Come and trim my Christmas tree. With some decorations bought at Tiffany's. I really do believe in you. Let's see if you believe in me.
10. With logs on the fire and gifts on the tree. A time to rejoice in the good that we see.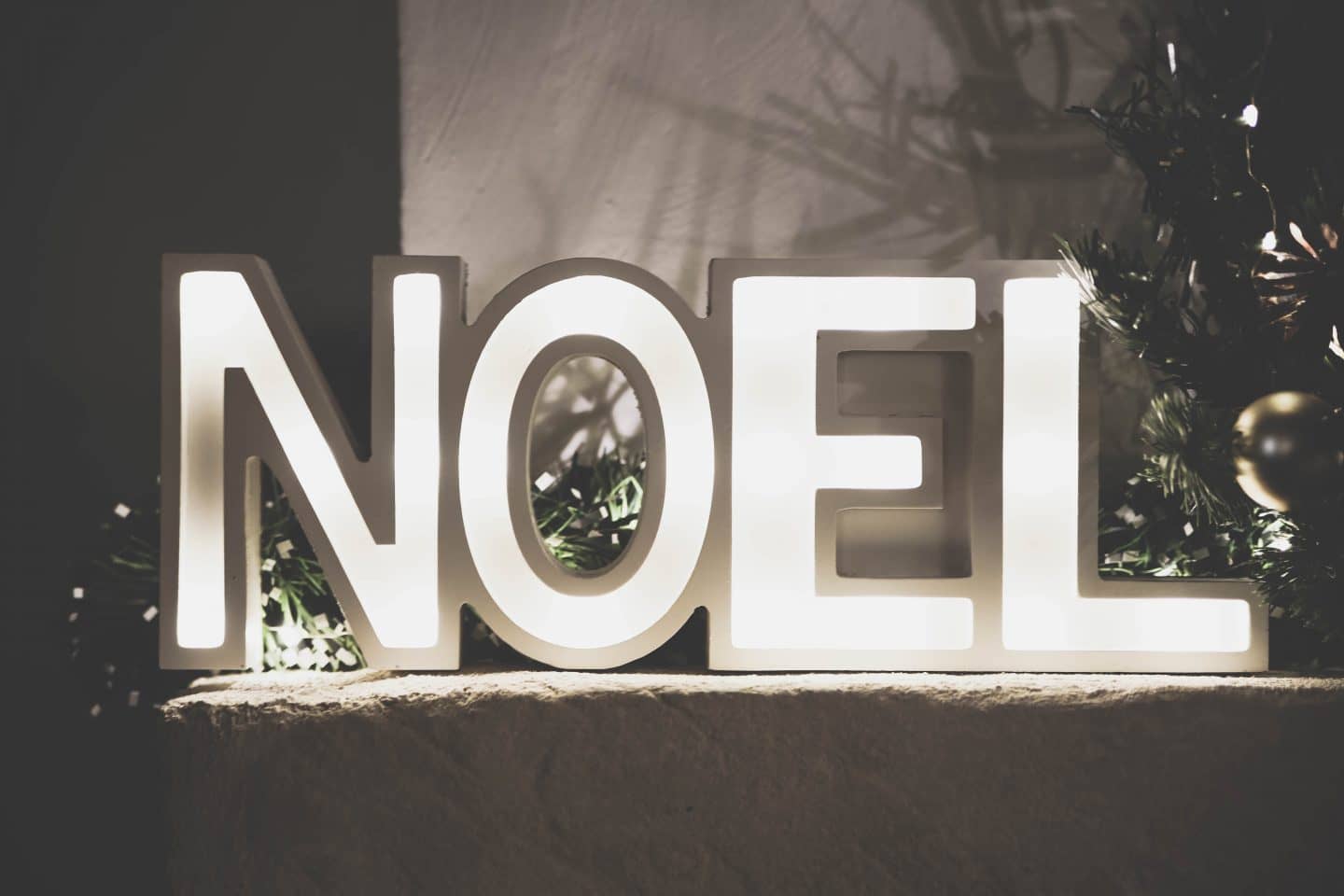 Think you know your history? The best history quiz questions and answers
Christmas Song Lyrics Quiz Answers
All I Want for Christmas is You
Fairytale of New York
Stop the Cavalry
White Christmas
Rockin' Around the Christmas Tree
Little Drummer Boy
Winter Wonderland
Santa Baby
Mistletoe and Wine
Country Traditions at Christmas Quiz Questions
Each year, some of the same traditions play out across the globe, regardless of whether you're in sunny South Africa around the barbeque, or huddled inside in the UK, warming your hands by a roaring fire. But, where did those traditions originate?
In this round we travel around the world, with ten questions all about Christmas traditions!
1. In 1843, British civil servant and inventor Henry Cole started a now hugely popular tradition by sending… what?
2. Which now ubiquitous Christmas tradition stems from the pagan reverence of evergreens in Northern Europe?
3. In Spain, which players in the Nativity story are celebrated on Día de los Reyes (January 6th), which is traditionally the main day for festive gift exchange?
4. In Turkey, tradition has it that three poor sisters were saved from a life of prostitution when they hung up their what, which Bishop Saint Nicholas of Smyrna stuffed with gold coins?
5. Which decoration stems from a 17th century German story about spiders whose webs turned to silver when spun around a Christmas tree?
6. Widely acknowledged in Austria and neighbouring countries, what is the name of Santa's evil twin whose job it is to beat and punish all the children who have misbehaved?
7. In Ukraine, the traditional Christmas Eve feast features a dish dedicated to each apostle. How many courses are there?
8. Introduced to Britain in 1526 and widely eaten at Christmas since the 1950s, Henry VIII is purported to be the first person to eat what for Christmas dinner?
9. Inspired by the French habit of wrapping sugared almonds in twizzled paper, what did Tom Smith invent in the 1840s?
10. It was illegal to celebrate Christmas in England for 14 years as it was deemed immoral to indulge in pleasure on such a holy day. Name any year in this period.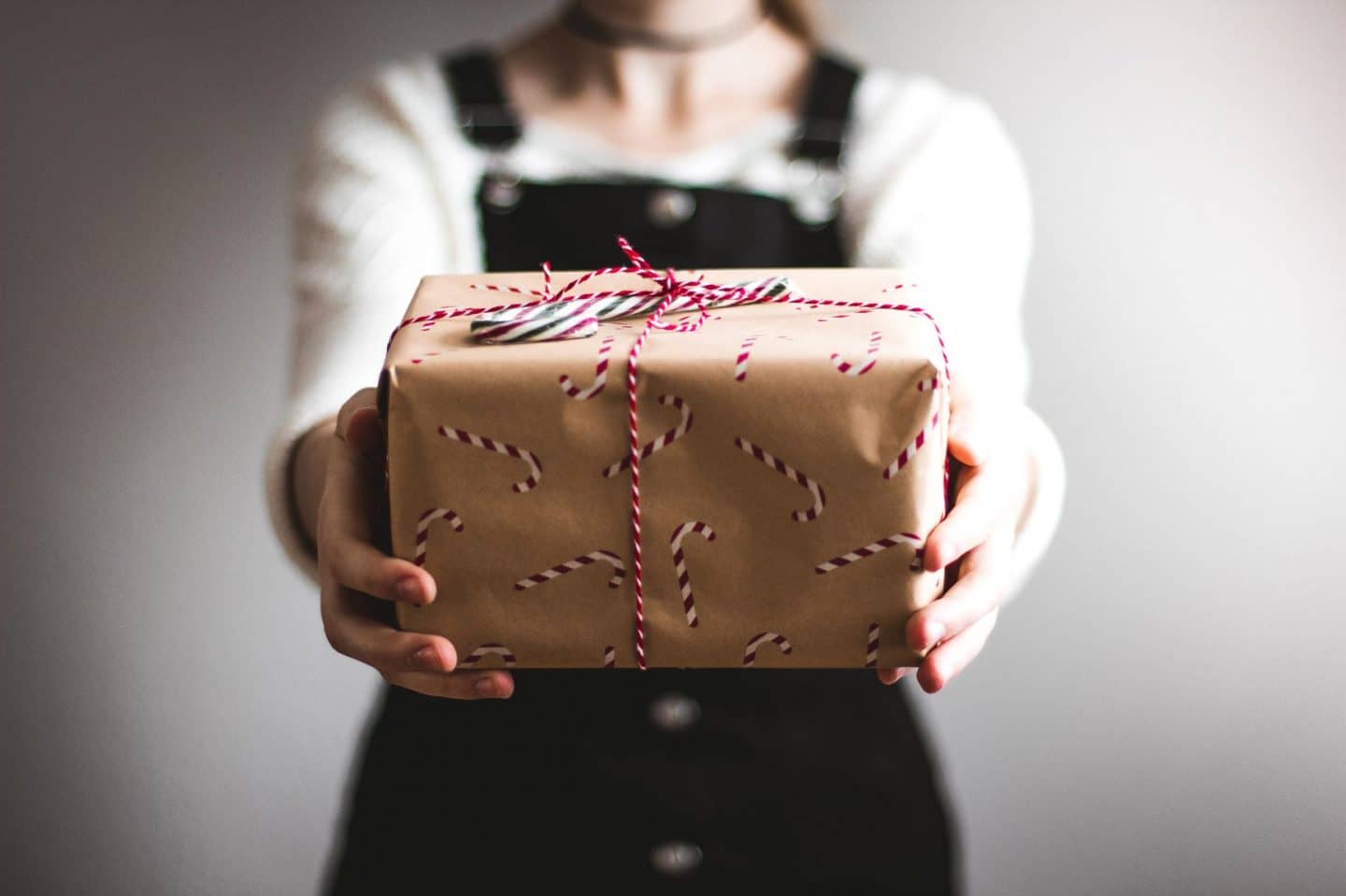 Read Next: 100 capital cities quiz questions and answers
Country Traditions at Christmas Quiz Answers
The first Christmas card
Christmas Tree (decorating it / bringing it into the house)
The Three Kings / Wise Men
Stockings
Tinsel
12
Turkey
Crackers
1647 – 1660 (under the puritan regime installed by Oliver Cromwell after the Civil War).
No way… On December 5th, tradition has it that men dress up in Krampus costumes and drunkenly run around town hitting people with sticks.
Christmas Movies Quiz Questions
You've now covered off all the jingles, but what about those festive films? You know the ones – saccharine sweet cinematic marvels, best enjoyed after a long Christmas lunch.
In this round of alternative Christmas quiz questions and answers, we move to the big screen, with ten of the best Christmas movie trivia questions:
1. What is the name of Macaulay Culkin's character in Home Alone?
2. Which classic 1946 Christmas Movie tells the story of saving George Bailey's life?
3. In which movie does the protagonist daub "Now I have a machine gun – ho ho ho" on the jumper of a baddie?
4. Which 2003 movie tells the story of an orphan who crawls into Santa's Sack as a baby and is raised in the North Pole?
5. In which movie does ageing singer Billy Mack have an unlikely Christmas hit with a cover of a song by The Troggs?
6. Which animated Christmas film is set in Halloween Town?
7. In which film does a struggling inventor buy his grandson a Mogwai for Christmas?
8. Who plays workaholic dad Howard Langston in the 1996 shambles Jingle All the Way?
9. Which 1992 film mixed Charles Dickens, Jim Henson and Michael Caine?
10. Which 1947 classic tells the story of a man on trial for claiming to be Santa Claus?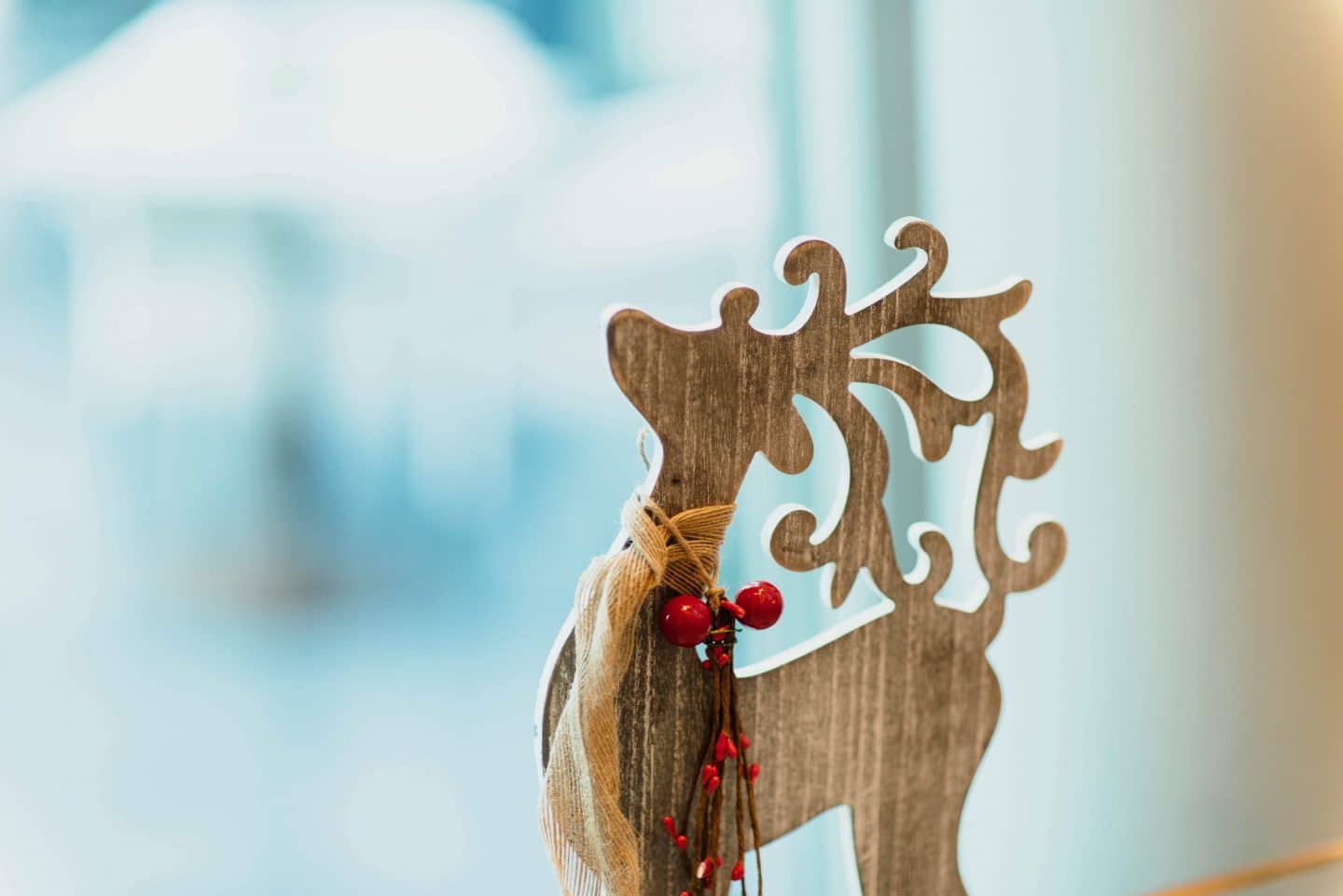 Fancy trying some more film-related questions? Check out our easy movie trivia guide!
Christmas Movies Quiz Answers
Kevin (McAllister)
It's a Wonderful Life
Die Hard
Love Actually
The Nightmare Before Christmas
Gremlins
Arnold Schwarzenegger
The Muppet Christmas Carol
Miracle on 34th Street
No Crib for a Bed – alternative Christmas Quiz Questions
Now for something a little different; a jolly take on the nativity scene! For this slightly obscure round, we have ten questions where the answers related to an item (or person) you'd find in the traditional nativity scene.
1. Which 3 word phrase was used at least 57 times by rhythmic PM Theresa May in speeches in April 2017?
2. Which station has the longest escalator in the London Underground?
3. What is the first line of Psalm 23?
4. "Thank you for coming home, sorry that the chairs are all worn" is the first line of which Spandau Ballet hit?
5. Which ruler of the Soviet Union died in 1953?
6. Which town on the river Wye in Herefordshire hosts an annual literary festival?
7. What was the stage name adopted by the drummer Richard Starkey?
8. Posh cheddar and pickle on artisan was ranked by Time Out magazine as the best sandwich sold by which global food outlet?
9. Which 1999 Black comedy starring George Clooney tells the story of soldiers on a gold heist in Iraq?
10. Which singer released the 2017 album Strength of a Woman?
Why not get some geography quiz questions?
Away in a Manger – alternative Christmas Quiz Answers
(Strong) and stable
Angel
(The Lord is my) Shepherd
Gold
Joseph (Stalin)
Hay
(Ringo) Starr
Pret A Manger
Mary (J Blige)
Christmaths Quiz Questions and Answers
With only three rounds to go, we needed to throw some hard Christmas trivia into the mix. Instead, we thought we'd get those befuddled holiday brains thinking laterally, with some Christmaths (see what we did there?!) questions…!
1. What do you get if you take the number of wise men multiplied by the number of points on the star of David?
2. What do you get if you take the number of "Lords A-Leaping" my true love gave to me divided by the chart position of Mr. Blobby on Christmas Day 1993?
3. What do you get if you take the number of turkeys eaten worldwide on Christmas Day multiplied by the number of Mary's conjugal partners when she fell pregnant with Jesus?
4. What do you get if you take the year of the Christmas Truce divided by the number of turtle doves my true love gave to me?
5. What do you get if you take the number of X-Factor winners who had UK Christmas number ones in the decade 2005-2014 minus the number of gospels that feature the nativity story?
6. What do you get if you take the number of ships that came sailing in on Christmas Day in the morning multiplied by the number of miles in the title of the 1983 Christmas song by The Pretenders?
7. What do you get if you take the number of Home Alone movies released (the first in 1990, the last in 2012) minus the number of ghosts in A Christmas Carol?
8. What do you get if you take the street on which the miracle happened in a 1947 & 1994 movie multiplied by the number French Hens my true love gave to me?
9. What do you get if you take the year It's a Wonderful Life was first released plus the number of legs on a turkey?
10. What do you get if you take the number of Queen's speeches given by Elizabeth II up to 2019 minus the number of Maids A-Milking?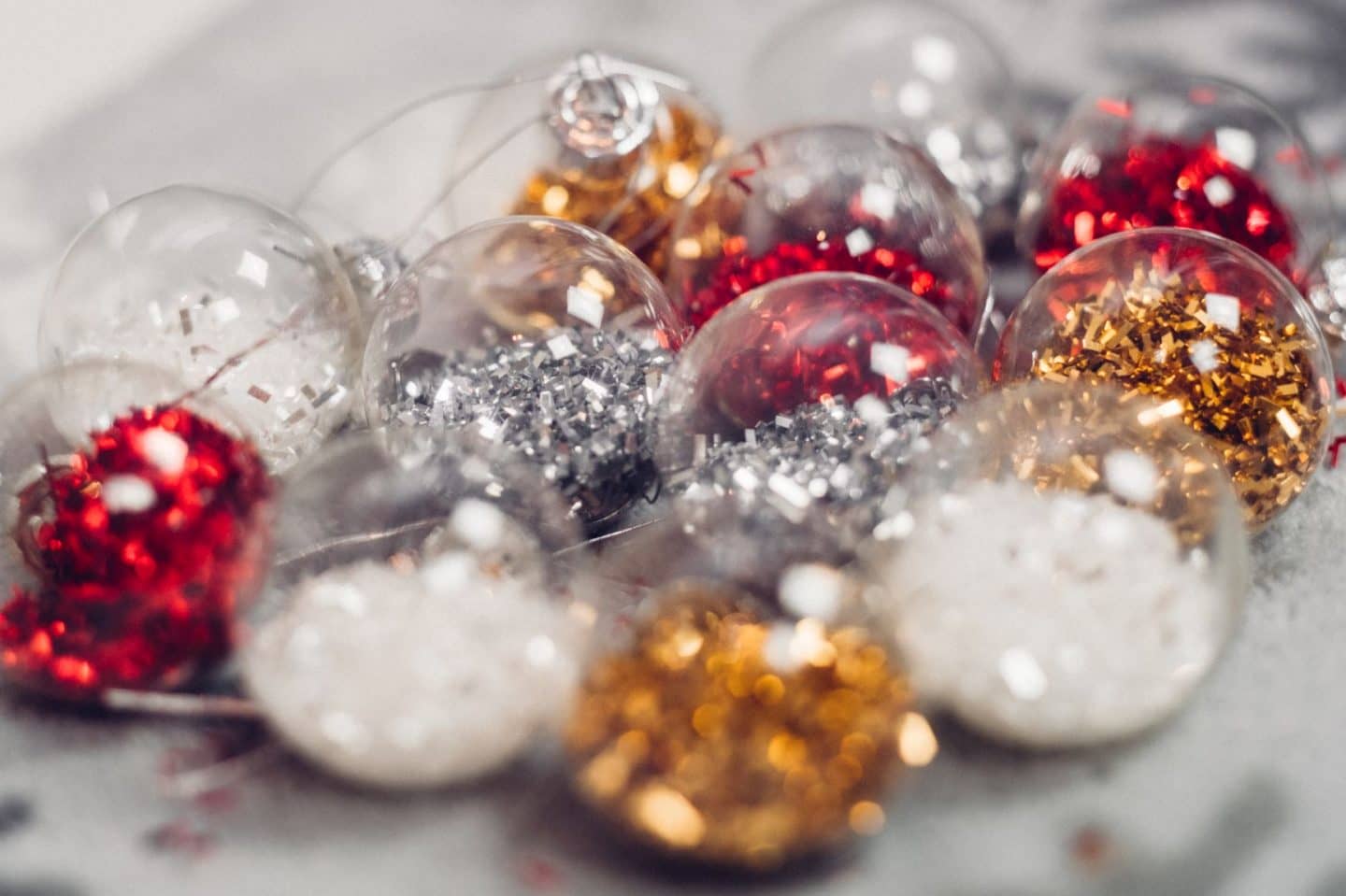 Christmaths Quiz Answers
18 (3 x 6)
10 (10 / 1)
0 (10 million (approximately – estimates vary) x 0)
957 (1914 / 2)
5 (7 – 2)
6,000 (3 x 2000)
1 (5 – 4 (the ghost of Jacob Marley appears as well as the ghosts of Christmas Past, Present and Future))
102 (34 x 3)
1948 (1946 + 2)
60 (68 – 8)
Interesting Fact: The Christmas Truce was a series of unofficial ceasefires along the Western Front, during which soldiers from both sides mingled in no man's land, in some instances exchanging gifts and playing football matches.
Christmas Trivia for Kids
Obviously this quiz is one the entire family can play. But, to make it truly easy and get the young 'uns involved, we wanted to toss out ten easy Christmas questions; with this round of family Christmas quiz questions and answers.
1. In which town was the baby Jesus born?
2. What sort of tree is a Christmas tree?
3. What number window of your advent calendar do you open on Christmas Eve?
4. According to the song, what did my true love bring to me on the first day of Christmas?
5. What were presents that the Three Wise Men brought for Jesus?
6. What sort of long trough for feeding animals did baby Jesus sleep in?
7. Who are Prancer, Dancer, Dasher, Vixen, Comet, Cupid, Donner and Blitzen?
8. Some people set fire to their Christmas pudding. How is this possible? What do you have to pour on it that burns?
9. What is the name of the plant, often used in Christmas wreaths and decorations, that has spiky leaves and red berries?
10. A sauce made from which fruit is traditionally served with roast turkey for Christmas dinner?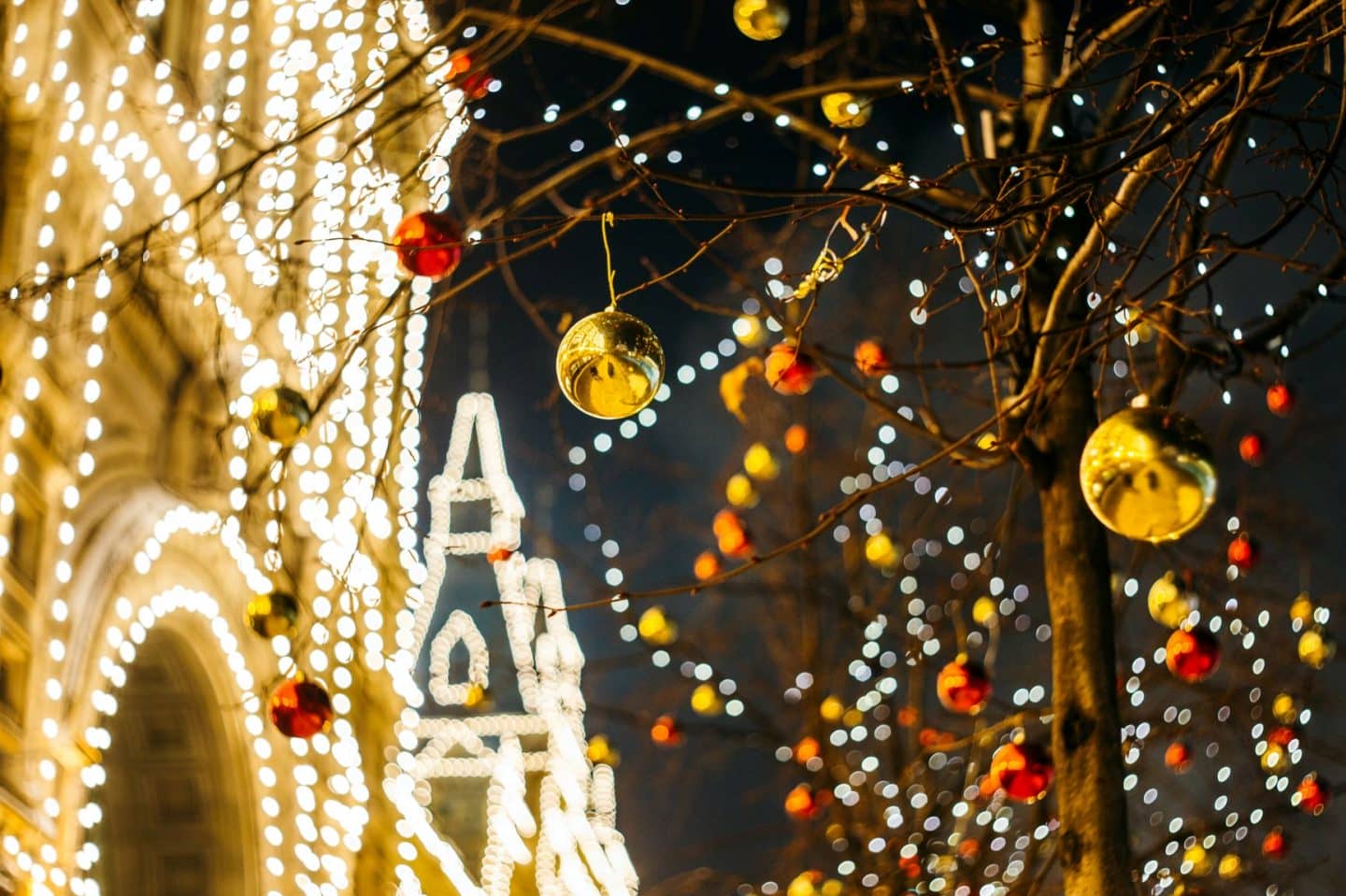 Need some more questions – maybe ideal for after the Christmas meal? Then why not check out our Food and Drinks Trivia?
Christmas Trivia for Kids Answers
Bethlehem
Fir
24
A partridge in a pear tree
Gold, Frankincense and Myrrh
A manger
Santa's reindeer (along with Rudolph of course)
Alcohol (traditionally brandy)
Holly
Cranberry
Festive Acrostic Quiz Questions and Answers
It's time to end your Christmas quiz on a high, with this: our take on an acrostic quiz! What's an acrostic quiz you might ask? Well see how you (and your Christmas-inspired contestants) do on the first nine questions, keeping an eye on the first letter of each answer to reveal the answer to # 10!
1. Along with Melchior and Balthazar, who is the third wise man?
2. Who was the Jewish King of Judea at the time of Jesus' birth?
3. How are birds of the species Erithacus Rubecula most commonly known?
4. Who wrote the song White Christmas, (as well as Happy Holiday, Cheek to Cheek, There's No Business Like Show Business, Anything You Can Do (I Can Do Better) and a host of other hugely famous tunes)?
5. From the name of a famous Dickens character, which word has passed into the English language to refer to someone who spends as little money as possible?
6. What is the alternative title and beginning of the first verse of the classic Christmas poem A Visit from St. Nicholas attributed to the author Clement Clark-Moore?
7. Under which parasitic plant with white berries might lovers traditionally kiss at Christmas?
8. Which Christmas carol has a Latin name that translates as "Hail Mary"?
9. Measuring more than 37 metres in height, the largest ever what was built in Maine in 2008?
10. What word is spelt out by the first letter of the previous nine answers?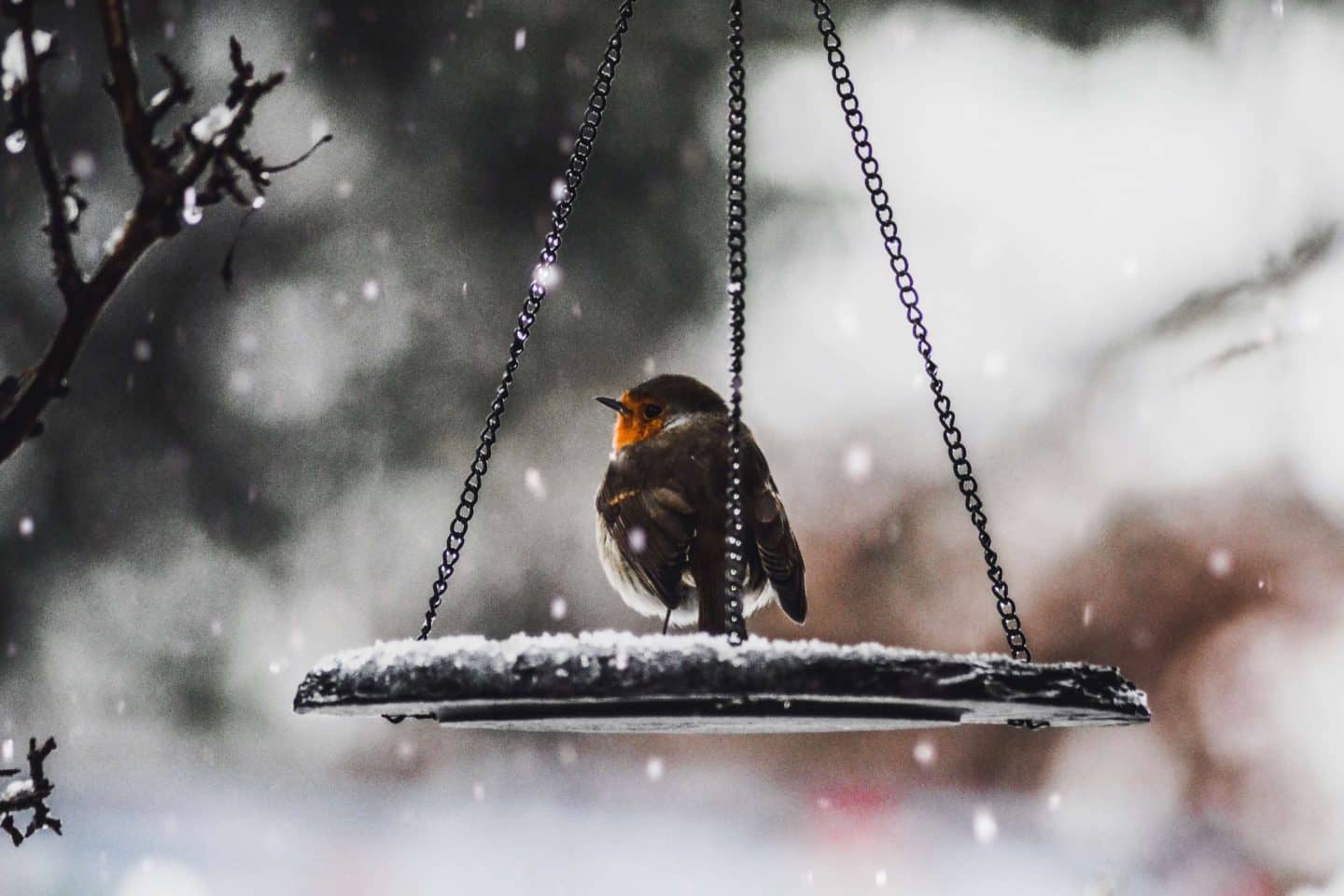 Had enough of Christmas quiz questions? Well put those new gifts to good use, in our Toys and Board Games Quiz!
Festive Acrostic Quiz Answers
Caspar
Herod the Great
Robins
Irving Berlin
Scrooge
Twas the night before Christmas (also accept minus the 'Twas)
Mistletoe
Ave Maria
Snowman
CHRISTMAS
Did you know? Although Herod was a tyrant, there is no historical evidence beyond Matthew's Gospel that the massacre of the Innocents (in which Herod, fearful of the new King of the Jews, ordered the death of all boys under two in Bethlehem) took place. The Herod to whom Jesus is sent by Pontius Pilate before his crucifixion, and who ordered the execution of John the Baptist, is Herod Antipas, son of Herod the Great.
We hope you loved this alternative take on a Christmas quiz as much as we did making it. Do let us know what you thought of it, or whether you've spotted any mistakes (we promise we only had 2 glasses of sherry will putting it together). We'd also love to hear if you have some questions to add; Christmas or otherwise, by dropping us a comment below or getting in touch.
Now, it's time for us to put our feet up, and start prepping for the New Year… 🎆🎇
---
Want to save this for later? Why not pin it…