While the origins of cricket are a little fuzzy (although most will agree it was founded in England), today 'The Gentleman's Game' is popular across the globe, from the outback in Australia to the alleys of nearly every Indian city. Many are passionate about putting bat to scarlet-tinted ball, making it perfect as a category for contemporary trivia. With that in mind, we've gone ahead and put together 100 of the best cricket quiz questions and answers for your pub quiz or virtual trivia night on Zoom, House Party, Skype and more.
Test your friends, family or even colleagues' knowledge of the cricket world with these ten categories of ten cricket questions each, the ideal way to see if they can tell their Warne from their Waugh, their Kumble from their Kallis.
Ready to go? Let's dive into what we think around the top 100 cricket quiz questions!
General Knowledge Cricket Quiz Questions and Answers
Get your quiz about cricket kicked off with a relatively easy (we think!) but still a little bit testing general knowledge round. We've delivered ten questions ranging from easy cricket trivia to a few more difficult headscratchers:
1. In the first 2000 test matches, there were only two tied test matches. Which team appeared in both of them?
2. Who was the first player to score a double century as a night-watchman?
3. At any one time, how many players on a cricket field wear gloves?
4. In February 2013, who became the first cricketer to lead his country in one hundred Test matches? (He also has the most victories as captain, at 51.)
5. In the first match of the first ever ODI World Cup, who scored 36* off 178 balls, unsuccessfully 'chasing' 334?
6. Which was quicker – the fastest tennis ball ever served, or the fastest cricket ball ever bowled?
7. Which great batsman scored 1 in his first innings and a duck in his last?
8. Whose name was given to the manner of dismissal where the bowler, in his delivery stride, sees the non-striking batsman out of the crease, and takes off the bails instead of delivering the ball?
9. Which bespectacled bank clerk became BBC Sports Personality of the Year in 1975?
10. What is a feared multiple of 111?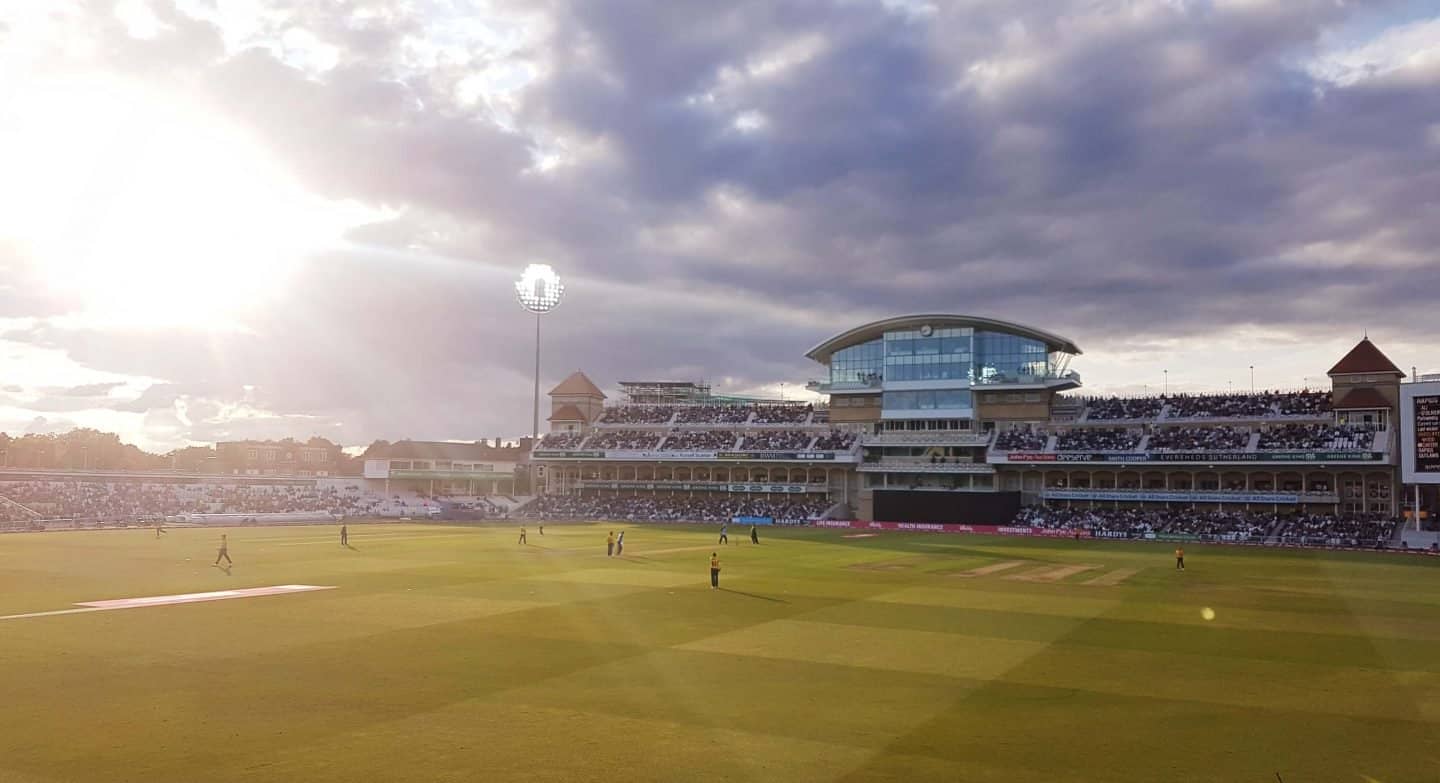 Read next: The best sports quiz questions and answers
General Knowledge Cricket Quiz Answers
Australia
Jason Gillespie (of Australia)
Three
Graeme Smith (of South Africa)
Sunil Gavaskar
The fastest tennis ball (which is over 50% faster)
Don Bradman (of Australia whose average was a ridiculous 99.94)
Mankad.Vinoo Mankad of India gained notoriety by doing this to Australia's Bill Brown on India's 1947/48 tour
David Steele, for being on the end of a bruising against the West Indies pace attack. He later said of England's 5-0 loss in the 2013/14 Ashes series 'I'd have played Mitchell Johnson off the front foot'
Nelson
Where does it come from? One story suggests it is unlucky because 11 resembles the three stumps. Others say it relates to Admiral Lord Nelson, who was said to have one eye, one arm and one leg.
Highest Average Cricket Quiz Questions and Answers
Did that first round of questions about cricket really test your participants? In this round it's an easier premise: contestants need to guess which batsman has the highest Test batting average. Essentially, there is a 50/50 chance they'll get it right!
1. Does Rahul Dravid (India) or Sunil Gavaskar (India) have the higher Test batting average?
2. Does England spinner Phil Tufnell or New Zealand pace bowler Chris Martin have the better Test batting average?
3. Which of these former Baggy Green captains had the higher Test average – Ricky Ponting or Greg Chappell?
4. Did Aussie legend Glenn McGrath or England favourite Monty Panesar score better with the bat, on average in Tests?
5. Did Adam Voges (Australia) or Kumar Sangakkara (Sri Lanka) have the higher Test average?
6. Who had the higher Test batting average, Mike Atherton (England) or Sourav Ganguly (India)?
7. Another couple of great quick bowlers, but was it Andy Caddick (England) or Allan Donald (South Africa) that had the better Test batting stats?
8. Which South African great had the better Test batting average – Graeme Smith or Gary Kirsten?
9. Did Kiwi Stephen Fleming or England's David Gower do better on average with the bat in Tests?
10. Did Brian Lara or Sir Garfield Sobers score better averages when batting for the West Indies in Tests?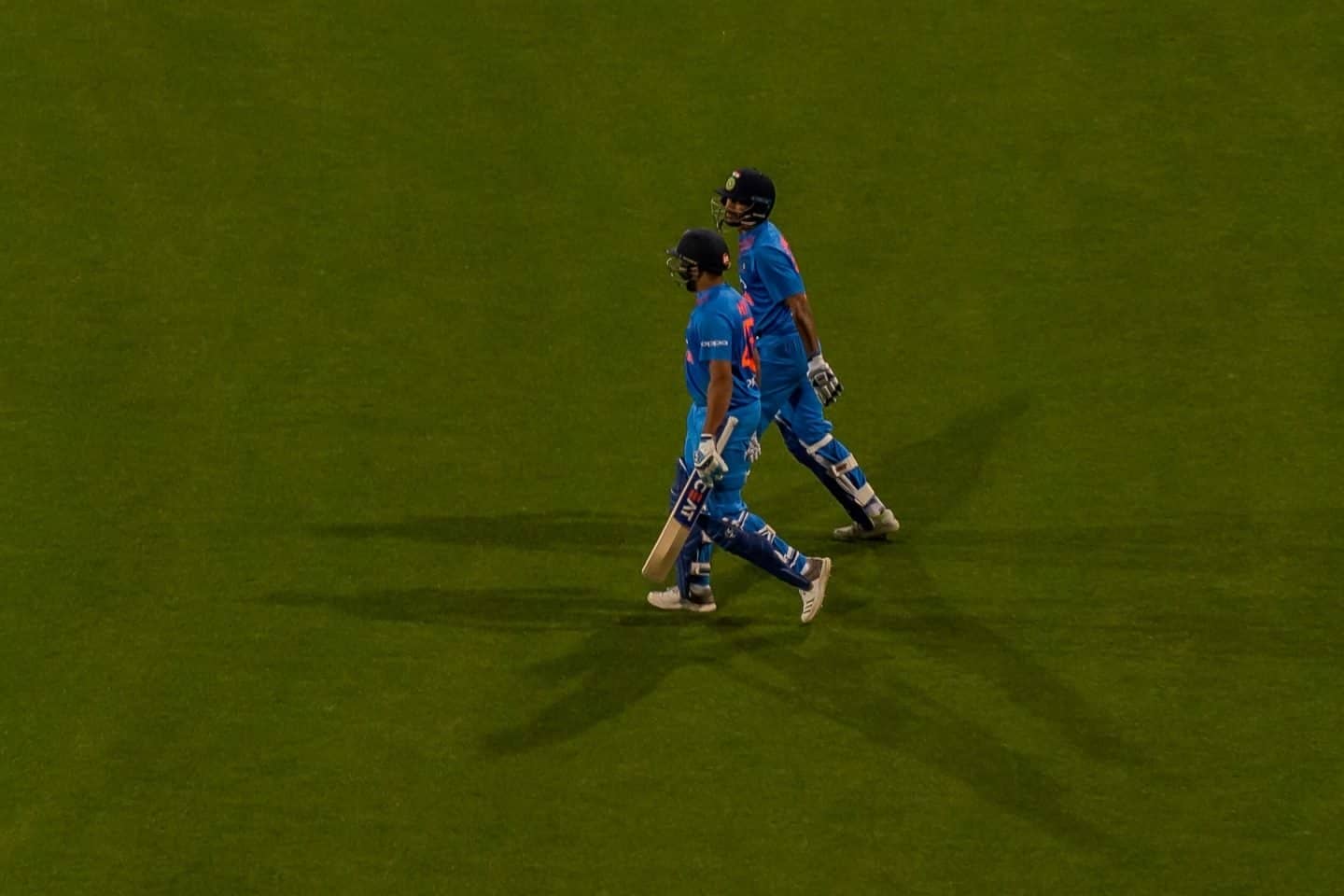 Need more questions? Check out The best travel trivia questions and answers
Highest Average Cricket Quiz Round Answers
Rahul Dravid (52.31 vs 51.12)
Phil Tufnell (5.10 vs 2.37). In fact, Chris Martin is so bad at batting that he has more Test wickets than Test runs
Chappell (53.86 vs 51.85)
It was Glenn McGrath (7.37 vs 4.89)
Voges (61.97 vs 57.40)
Sourav Ganguly (42.17 vs 37.69)
Allan Donald (10.68 vs 10.37)
Graeme Smith (48.25 vs 45.27)
It was David Gower (44.25 vs 40.06)
Sobers (57.78 vs 52.88)
Ashes Cricket Quiz Questions and Answers
It's one of the most contested series in cricket: the Ashes, played between England and Australia. Dating back as far as 1882, it's an iconic battle between two great cricketing nations, and very rich territory for cricket trivia!
1. By how many runs did England win the 2005 Edgbaston Test?
2. In the 2017-18 series, which Australian played in all five Tests but did not get out?
3. Who ran out Ricky Ponting in 2005?
4. Who was England's leading wicket taker in the 2005 series?
5. In the first Test of the 1979-80 series at Brisbane, which Australian great was appropriately c Willey b Dilley?
6. Who, rather successfully, came in for Ravi Bopara for his debut in the fifth test of the 2009 series?
7. On 13 September 2005, who was awarded British Citizenship on the personal invitation of Home Secretary, Charles Clarke?
8. Who got whom out 19 times in 17 Tests?
9. Who bowled the first ball of the 2006/07 Ashes, which went straight to second slip?
10. Shane Warne bowled out whom with the 'Ball of the Century'?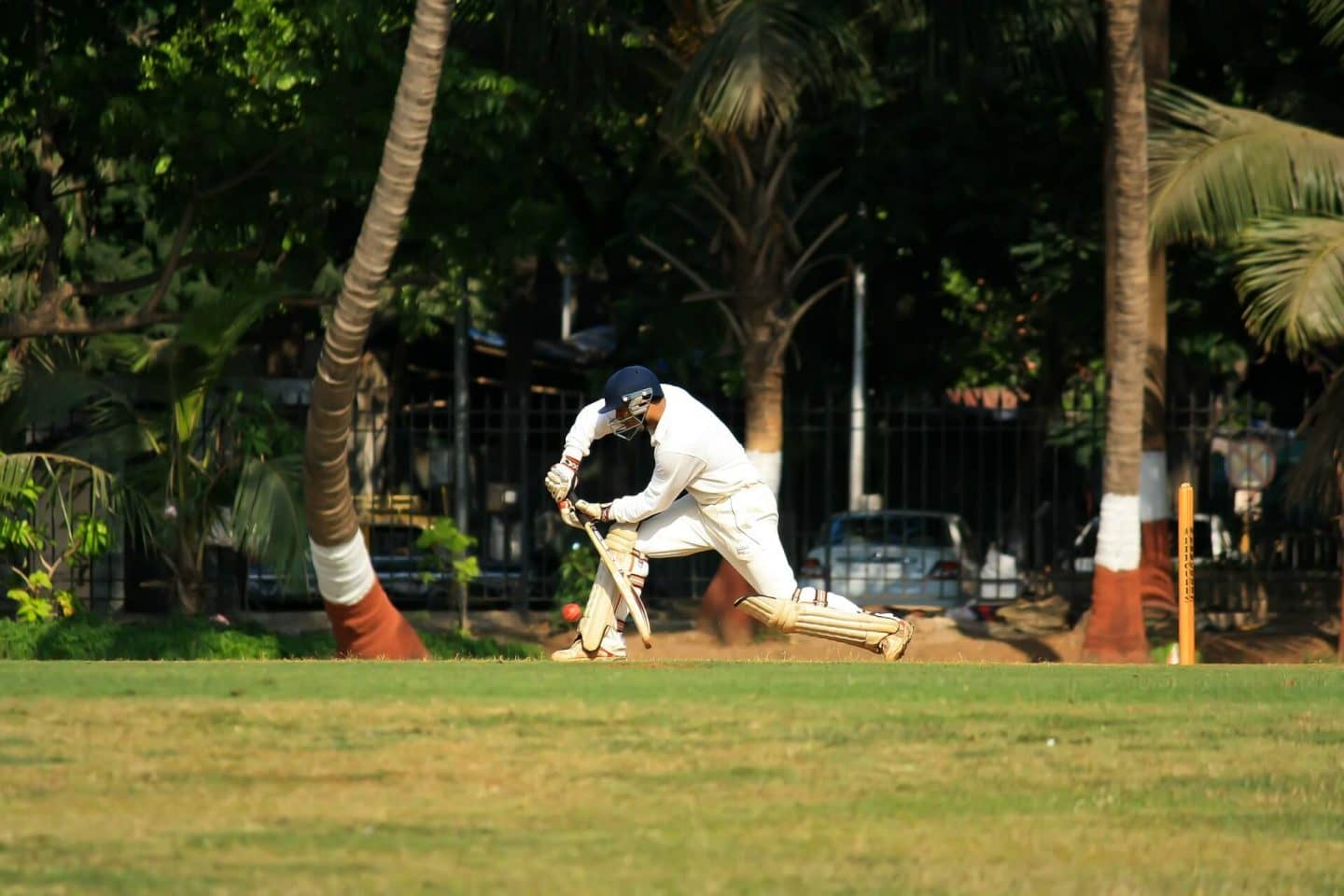 Ashes Cricket Quiz Answers
Two runs
Nathan Lyon
Gary Pratt
Andrew Flintoff
Dennis Lillee
Jonathan Trott, going on to score 160 runs in the test, which went a long way to help England secure the ashes
Duncan Fletcher
Steve Harmison
Mike Gatting
County to Commentator Quiz Questions and Answers
Your contestants better dust off their English cricket know-how, since this round of ten cricket questions is entirely dedicated to matching English counties and cricket commentators. For each of the ten questions below, ask your participants: 'Which English country did this famous cricket commentator play for'?
1. Geoffrey Boycott
2. Jonathan Agnew
3. Vic Marks
4. Ed Smith
5. David 'Bumble' Lloyd
6. Sunil Gavaskar
7. Michael Atherton
8. Christopher Martin-Jenkins
9. Ebony Rainford-Brent
10. Phil Tufnell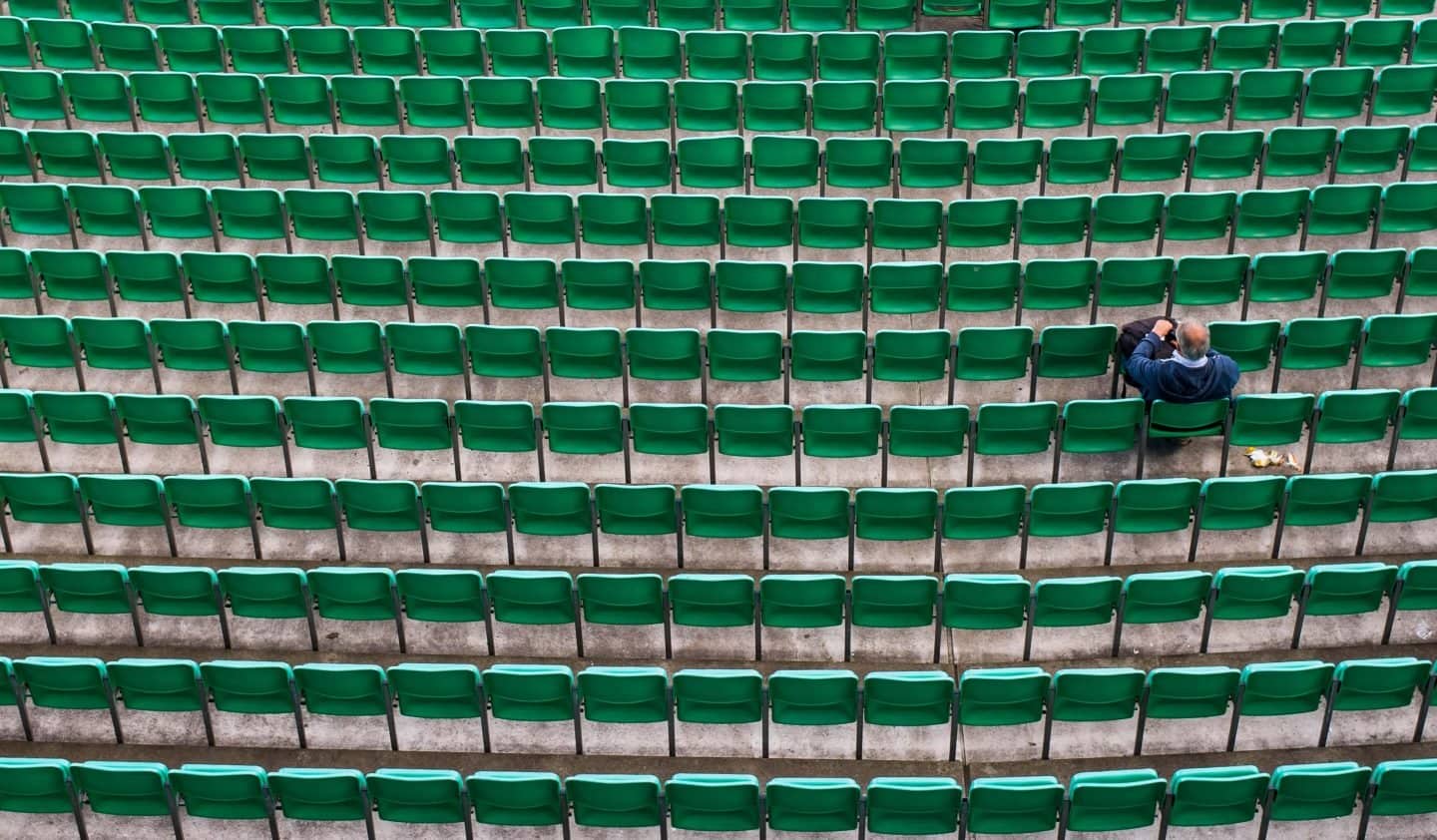 Read next: 100 epic music quiz questions and answers
County to Commentator Quiz Answers
Yorkshire
Leicestershire
Somerset
Kent (he also played for Middlesex)
Lancashire
Somerset (he played one season)
Lancashire
Trick question! He did not play first class cricket and was not attached to any county, although was made chairman of the MCC. His son, Robin, played for Sussex.
Surrey
Middlesex
County Cricket Quiz Questions and Answers
The commentator round too easy? Bowl them a difficult round, with more British-friendly questions, all cricket trivia questions focused on English county cricket.
1. Who was the first person to hit six sixes in an over in a first-class match?
2. Essex beat Somerset at Taunton in the last match of the 2019 season to win the title at the expense of their hosts. This left Somerset and which two counties as the last not to have won a championship?
3. In the 2000s, Chris Adams was overheard saying that if the pitch was shown notable turn, he would put off introducing his spinner 'to make more of a game of it'. To whom was he referring?
4. Why did the Lancashire batsmen lament having Clive Lloyd as their overseas player?
5. What is the name of Somerset's cricket ground in Taunton?
6. Who appropriately completes this culinary sequence from Kent vs Durham in 2007? Cook c Mustard b XXXXXX?
7. Which Somerset batsman who played over 250 games for his county with an average easily over 40 never played for England, but did take a catch as a sub in the first test of the 2005 Ashes series?
8. Who was the captain when Glamorgan won the Championship in 1997, and was later an England assistant coach?
9. What is found at the St Lawrence Ground Canterbury, between Deep Midwicket and Cow Corner?
10. With some cost, who did Durham keeper Chris Scott drop on 18 in 1994?
County Cricket Quiz Round Answers
Gary (later Sir Garfield) Sobers for Nottinghamshire vs Glamorgan in 1968
Northamptonshire and Gloucestershire (who claimed three unofficial titles in the 1870s)
Mushtaq Ahmed. Sussex's leading wicket taker for five consecutive years, taking 100 wickets in two of Sussex's championship winning seasons during that time (and 90 in a third). He later was appointed England spin bowling coach!
Because the numerous West Indies pace bowlers proliferating county cricket at the time were said to always try harder against Lancashire in an attempt to impress him.
[Graham] Onions
James Hildreth
Matthew Maynard
A lime tree, named the St Lawrence Lime.
Brian Lara, on his way to 501* for Warwickshire
Cricketing Nicknames Questions and Answers
Now these might be some puzzling cricket questions, as you lob ten questions about cricketing nicknames to your sports-savvy pundits.
1. Which Australian cricket was given the nickname Mr Cricket?
2. Who is better known on the field as Skid?
3. Referencing his ability to pretty much sleep anywhere, who earned the nickname Cat?
4. Whose food-based name earned him the title of the Colonel?
5. Not necessarily for his batting skills, who is jokingly referred to as the Burnley Lara?
6. A misprint on a mug at the Warwickshire club shop, led to which England cricketer being named The King of Spain?
7. With a virtually silent run up, and a vicious delivery, which legend was called the Whispering Death?
8. Who is also known as Caddy Shack?
9. All Hands was given to which cricketer?
10. Because of a better sibling, who was (rather meanly) given the name Afghanistan?
Some more great questions: List of great entertainment and music quiz questions and answers
Cricketing Nicknames Answers
Mike Hussey
Vic Marks
Phil Tufnell
Phil Mustard
James Anderson
Ashley Giles, should have been the King of Spin!
Michael Holding
Andrew Caddick
Monde Zondeki (all hands Zondeki)
Mark Waugh, ie the forgotten Waugh
Interesting Fact: Waugh was given this name during the 80s when his twin Steve was solidly in the Australia team at his expense, while the world's media were paying little attention to the Soviet war in Afghanistan. When Mark was given his debut, against England in 1990, the name 'Afghanistan' was dropped in favour of 'Junior' because he is four minutes younger than his brother.
Cricket One Cap Wonders Quiz Questions and Answers
We've explored some cricketing greats in this quiz so far, but what about those that didn't do so well on the cricket world stage? This round of ten cricket questions is dedicated to all those one cap wonders out there!
1. Was Gavin Hamilton a one cap wonder?
2. Did James Taylor get more than one cap?
3. Did Australian James Pattinson, manage more than one cap?
4. Did Ajmal Shahzad get more than a single cap?
5. Was James Tredwell a one cap wonder?
6. Did Ali Brown get more than one Test cap?
7. Was Amjad Khan a one cap wonder?
8. Was Tom Westley a one cap wonder?
9. Was Andy Lloyd a one cap wonder?
10. Did Ian Blackwell get more than one?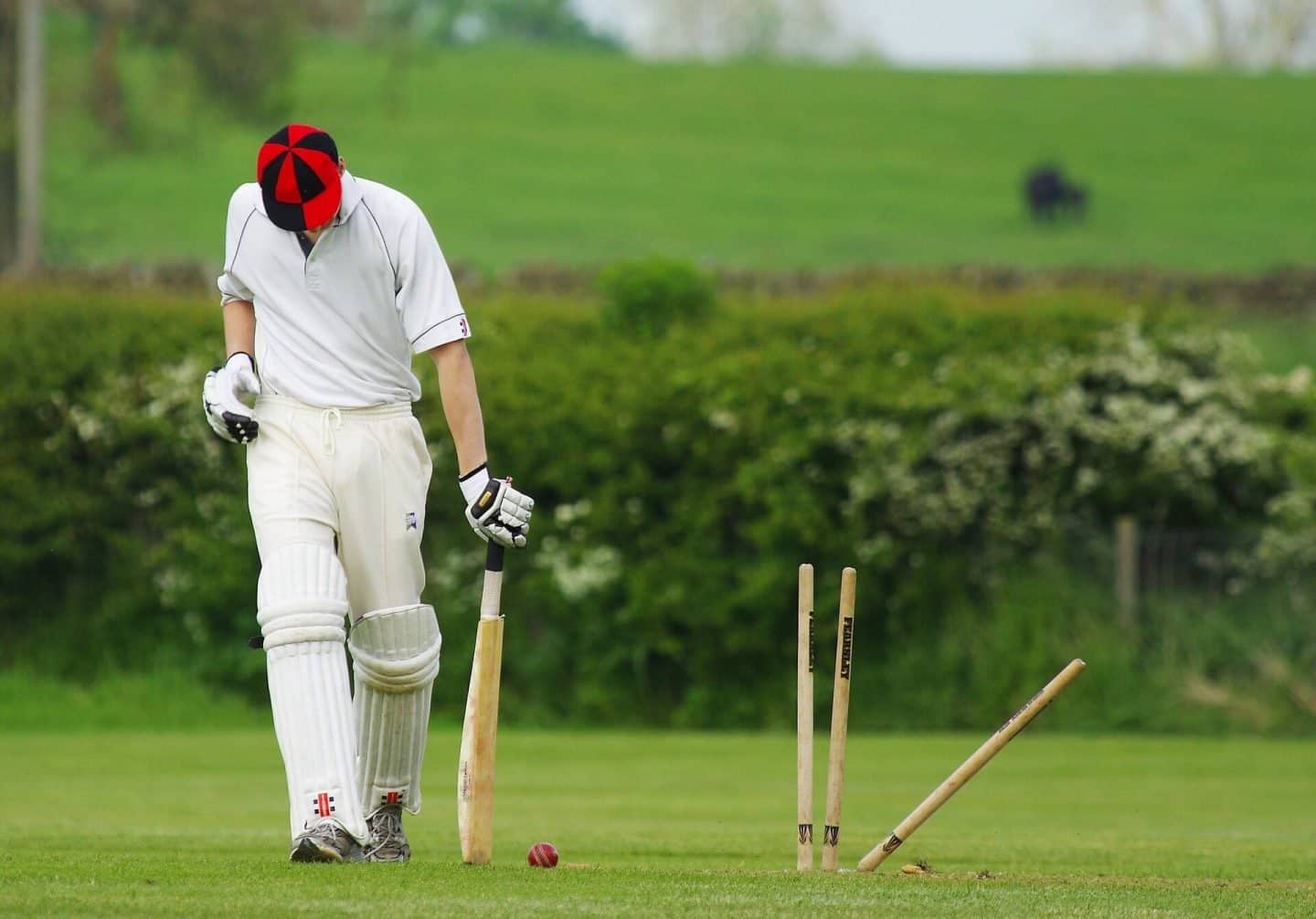 Recommended: Our favourite fun quiz questions
Cricket One Cap Wonders Quiz Answers
Yes. The all-rounder got a pair and took 0-63 against South Africa in 1999 and never got another call up…
Yes. He got seven caps and would surely have had more had it not been for being diagnosed with an incurable heart condition that forced his retirement. He later became an England selector
Yes. He has many Australian Test caps. It was his older brother, Darren, who was an England one cap wonder, vs South Africa in 2008
No. Only one cap to his name. Surprising when he returned four wickets for 63 runs in 102 balls
No… A grand total of two Tests I'm afraid. But eleven wickets at under 30
No. Not even one! However, he did play 16 ODIs (354 runs at an average of 22.12) and scored a ridiculous 268 from 160 balls for Surrey against Glamorgan
Yes, born in Copenhagen he played for Denmark aged 17. But his one and only Test cap came in the West Indies but took only one wicket.
No, he played five matches, and scored 193 runs at 24.12
Yes, and he ended up with an average of infinity, scoring ten runs without the loss of his wicket in his only innings. He opened against the West Indies, and got hit on the head by Malcolm Marshall and, despite wearing a helmet, spent several days in hospital.
Nope. He was a one cap wonder.
Fun Fact: Blackwell's first wicket in first class cricket was Steve Waugh, but he got only one cap. He may have got more but his rather portly figure stood in his way. When asked by England selectors to slim down, he said 'If they want me to get down to that weight, I will have to cut a leg off.'
One Day International Cricket Quiz Questions and Answers
Let's move away from Test cricket quiz questions for a moment and focus your quizzers brain power on the most popular form of the game: the one day international!
1. Who was the first player to score a double century in an ODI?
2. Prior to Sachin Tendulkar scoring his double century, which player, who shared his name with an English city, jointly held the record for highest score in ODIs with Saeed Anwar?
3. Which team has held the highest ODI team score record for the shortest time? (For a single team score rather cumulative, and ignoring the first few ODIs)
4. What in a 1981 ODI against Australia did New Zealand Prime Minister Robert Muldoon declare 'an act of cowardice'?
5. Who scored over 8000 ODI runs without ever facing 100 balls in any individual innings? He also took 395 wickets.
6. Name the only player to have played in three losing World Cup finals.
7. Who became the first host to win the World Cup?
8. Who broke the record for the fastest ODI century in 2015, off 31 balls?
9. Which moustached Tasmanian scored the slowest ODI century, getting 102 off 166 against India in 1991?
10. Who was the first person to hit six sixes in an over in an international match?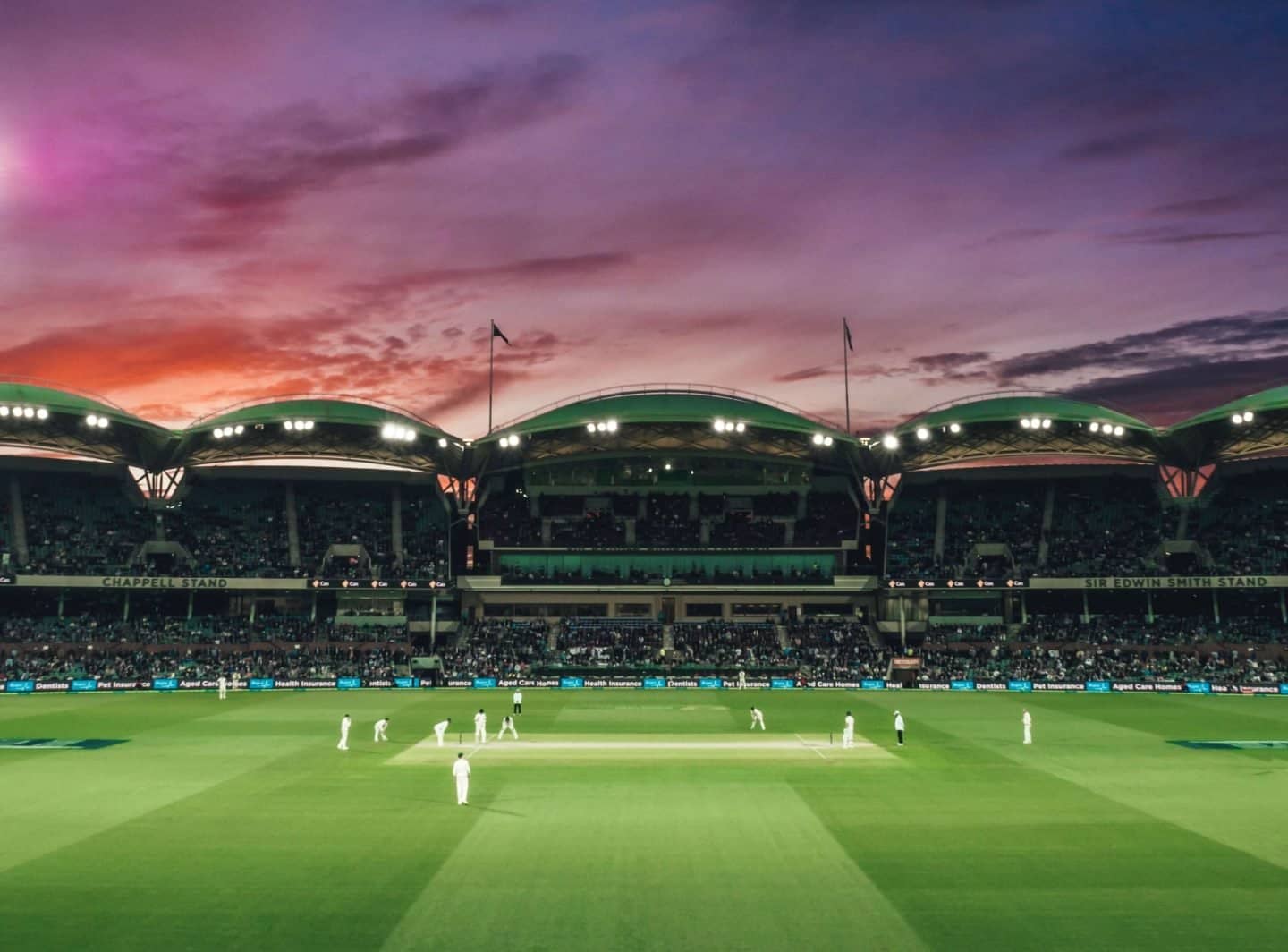 Want more questions? 100 great food trivia questions and answers
One Day International Cricket Quiz Round Answers
Sachin Tendulkar
Charles Coventry
Australia, in their famous match against South Africa.
Trevor Chappell bowling the final ball underarm to ensure it did not get hit for six.
Shahid Afridi
Graham Gooch
Sri Lanka
AB de Villiers
David Boon
South Africa's Herschelle Gibbs against the Netherlands in the 2007 World Cup.
Interesting Fact: Along with Matthew Hayden, who set a record for the fastest World Cup century, Gibbs was awarded honorary citizenship of St. Kitts and Nevis as a result of this feat.
Who Am I Cricket Quiz Questions and Answers
This penultimate round of sports questions and answers could be delivered as some sort of picture round. Flash up the question and, when going through the answers, show them a picture of the person in question!
Essentially the round will see you, the epic quizmaster, deliver clues about a specific famous sportsman, for your participants to guess the cricketer in question!
1. I have scored one hundred first class hundreds and was once dropped after scoring a Test ton for batting too slowly, who am I?
2. One of my country's best fast bowlers, I took my wickets at 22.09 but, because of injury, played only 18 Tests, who am I?
3. I captained England in 45 out of my 96 Tests and resigned shortly after cracking the ball through the covers to win my final match with a century. I finished with an average of 37.18. Who am I?
4. I played 108 ODIs before making my Test debut and became the first captain to win four IPLs, who am I?
5. I ended my career with 330 Test wickets at 22.25 and was run out without facing a ball to leave the scores tied in the World Cup semi-final in 1999, who am I?
6. I took a record 195 Ashes wickets, at 23.25 from 36 Test matches, who am I?
7. I set a likely unbreakable record to reach a milestone with my last ball in Test cricket. Who am I?
8. I was the second player (after Mark Taylor) to score 1000 runs in my first year of Test cricket. I was the first to get out in the 90s, 190s and 290s. And I do not sweat. Who am I?
9. I equalled Viv Richards' record for fastest Test century, from 54 balls, and was dismissed in my last Test innings the ball after hitting a six. I also hit a ton in the first IPL match. Who am I?
10. I made the highest score for a wicketkeeper, 232*, for Zimbabwe against India in the 2000-2001 series, who am I?
Recommended Reading: All the ultimate arts and literature quiz questions
Who Am I Cricket Quiz Answers
Geoffrey Boycott (He scored 246* in 573 minutes against India at Headingly. Ken Barrington was also dropped for the same reason, after scoring 137 runs in 437 minutes).
Shane Bond
Nasser Hussain
Rohit Sharma
Allan Donald
Shane Warne
Muttiah Muralitharan… He took his 800th wicket.
Sir Alistair Cook
Brendon McCullum
Andy Flower
Stumped? Hard Cricket Quiz Questions and Answers
We think we've delivered some pretty easy sports questions and answers so far so, to finish off the batting order, it's time to close the innings with a round of difficult ones! Here are ten fiendishly difficult cricket quiz questions and answers:
1. Which two batsmen have an overall partnership score of 6,920 runs (in 143 innings)?
2. Who was the first cricketer to be on the field for the entirety of a Test match?
3. Who were the five Wisden cricketers of the 20th century?
4. A Wisden Cricketer of the year in 1899, who is said to be the only person to have struck the ball over the Lord's Pavilion?
5. Who captured his first and only wicket in his 160th Test, when Dwayne Bravo was caught by Ashwell Prince for 107?
6. Who was the first team to win their first two ODI matches?
7. Who played in Sri Lanka's first and one hundredth Test?
8. Who had figures of 5-55 and 4-34 on Test debut at Newlands and then took a wicket in all ten England innings in the 2006/07 Ashes whitewash?
9. Who got Bradman out in his final innings?
10. In the first ever Test, which Australian scored 165* and in doing so contributed 67.34% of his team's total innings runs, a record that was standing 2000+ Tests later?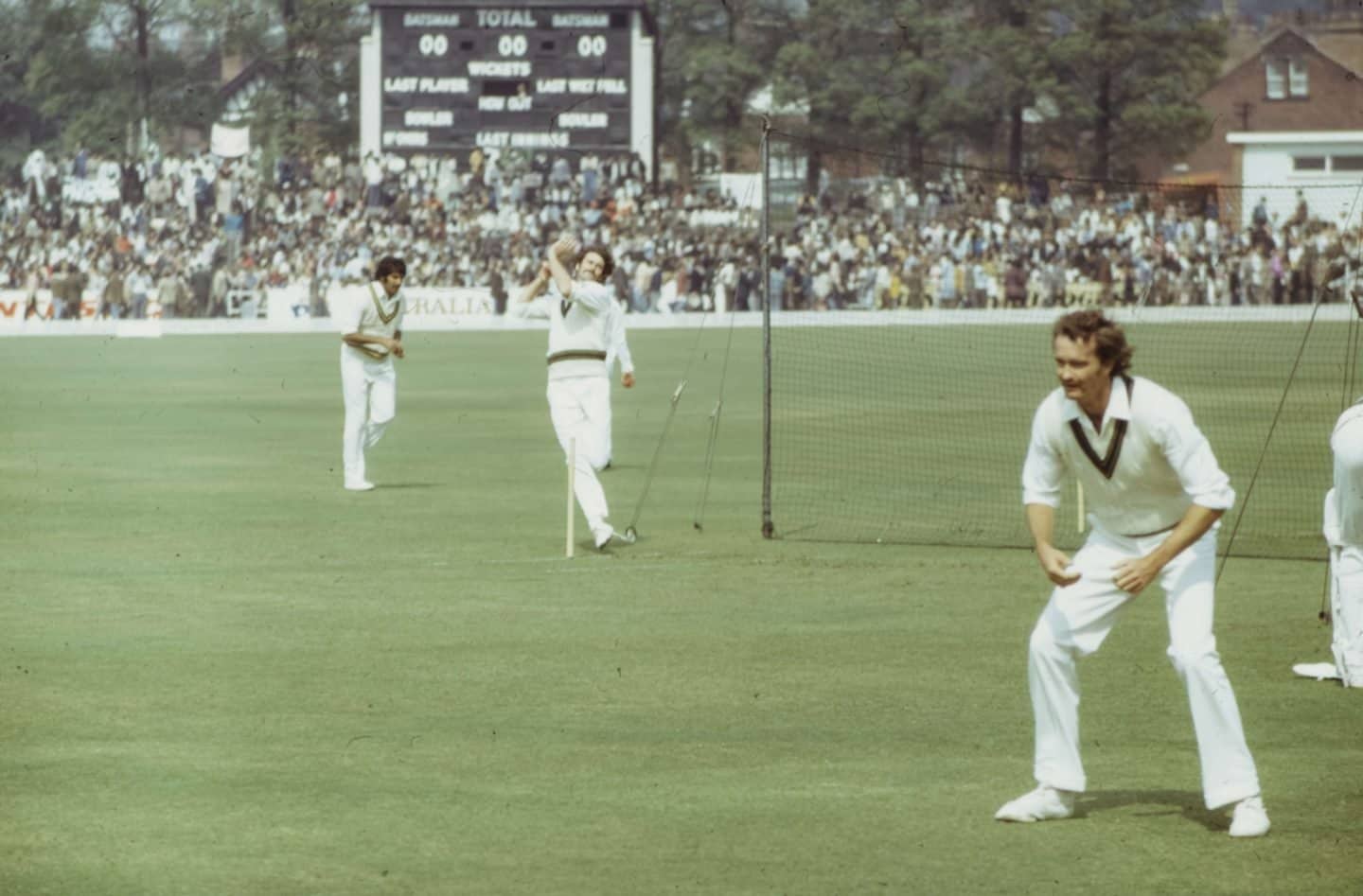 Stumped? Hard Cricket Quiz Round Answers
Sachin Tendulkar and Rahul Dravid
John Edrich, for England against New Zealand. Opening the England innings, he scored 310* and New Zealand were all out twice without scoring enough to make England bat again!
Sir Donald Bradman, Sir Garfield Sobers, Sir Jack Hobbs, Shane Warne and Sir Viv Richards
Albert Trott. He also once took two hat-tricks in the same first class innings…
Mark Boucher
Papua New Guinea!
Arjuna Ranatunga
Stuart Clark
Eric Hollies
Charles Bannerman
Interesting Fact: Bannerman retired hurt in that same innings, meaning he was the first person in Test cricket to do that!
So, what did you think of our epic cricket trivia quiz? It might have been a touch on the difficult side but, regardless of the results, we hope you've been able to host a cracking quiz, and bowled your contestants over with your cricketing prowess.
Did we miss any key questions off the list? Please do get in touch or just drop a note in the comments below!
---
Want to save this for later? Why not pin it…