Its the most watched sports league in the world. Watched in over 200 countries by almost 5 billion people, there is no doubt that the English Premier League is the world's most popular sporting league. But, how much do people know about it? Test the knowledge of your friends, family and even colleagues in this epic list of 100 Premier League football quiz questions and answers!
Whether you deliver it on Zoom, House Party, Skype or even as a 'real' pub quiz, these ten rounds of ten Premier League questions are sure to puzzle your participants; even those who consider themselves EPL aficionados!
Ready to crown your quizzing man of the match? *blows whistle*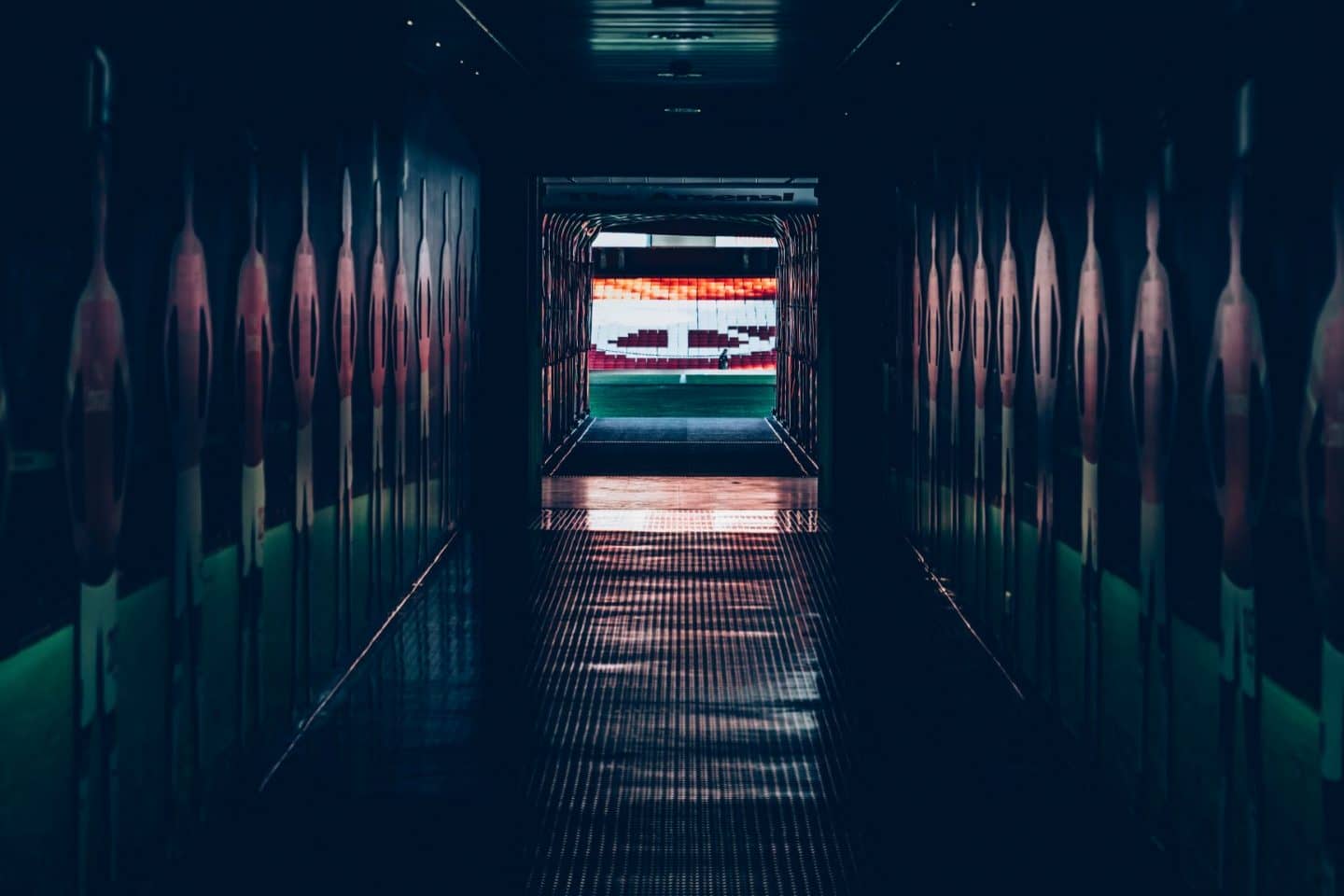 General Knowledge Premier League Football Quiz Questions and Answers
Start your list of soccer questions (okay, okay – football questions) with a relatively easy round of general knowledge. Here are ten of the best:
1. How many teams played in the first Premier League season?
2. What links Steve Bruce, Mark Atkins, Ian Pearce, Mike Newell, David May, Stephen Hughes, Marc Albrighton, Nathan Dyer and Phil Foden (amongst not too many others)?
3. Who was the first player from outside of Europe (UEFA countries) to score 100 Premier League goals?
4. In 1994, which marvel of a player manager was unveiled to the press wearing with suit jacket with tie above the waist and football shorts with socks below?
5. Only one hat trick was scored for Wimbledon FC. By whom?
6. What links Nick Barmy, Les Ferdinand, Darren Bent and Craig Bellamy (amongst others)?
7. Who was the first player to win the European Golden Boot while playing in the Premier League team?
8. Manchester United won the Premier League title for the third time in a row in 2001. Three teams had also won the English top division three times in a row, Arsenal, Liverpool and who?
9. What links Paul Ince, Kevin Campbell and Steve Bruce (amongst a few others)?
10. Tottenham Hotspur narrowly failed to attain a Champions League place in the 2005/06 season after losing on the final day to West Ham. What was given the blame?
Read next: 100 easy general knowledge quiz questions and answers
General Knowledge Premier League Football Quiz Answers
22
They won the Premier League Title without having won an England cap. (And from this list, only Phil Foden ever went on to represent England).
Dwight Yorke
Bryan Robson, surely the most questionable head coach unveiling possible
Dean Holdsworth, versus Oldham Athletic in April 1994
They have scored for at least six Premiership clubs. Bellamy scored for seven! (Coventry City, Newcastle United, Blackburn Rovers, Liverpool, West Ham United, Manchester City and Cardiff City.)
Kevin Phillips, who scored 30 goals for Sunderland in the 1999/2000 season
Huddersfield Town (1923–24, 1924–25, 1925–26). Arsenal did it in 1932–33, 1933–34, 1934–35. Liverpool: 1981–82, 1982–83, 1983–84. Manchester United repeated the feat in 2006–07, 2007–08, 2008–09.
Their sons have played in the Premier League – Tom Ince, Tyrese Campbell and Alex Bruce.
A dodgy lasagne from the evening before which left the players unwell.
First Player to Score Premier League Quiz Questions
Who hit the back of the net first? Who are the big-game players who kicked it all off? We've delivered ten giant-killing Premier League questions about those who scored first:
1. Which Spurs midfielder and later Seaman lobber was the first Spaniard to score in the Premier League?
2. Which portly midfielder was the first man from Denmark to get a goal?
3. Who was the first Frenchman to score in the Premier League?
4. Which Manchester City striker was the first German to score?
5. Who was the first Englishman to score a Premier League goal?
6. Which Oldham player was the first Norwegian to score?
7. Which Coventry City player was the first Zimbabwean to score a Premier League goal?
8. In 1996, which Columbian, signed from Parma, became the first from his country to score in the Premier League?
9. Which Italian scored his country's first Premier League goal (as a part of a hat-trick on the first day of the season)?
10. Who was the first Egyptian to score in the league, at White Hart Lane against Portsmouth?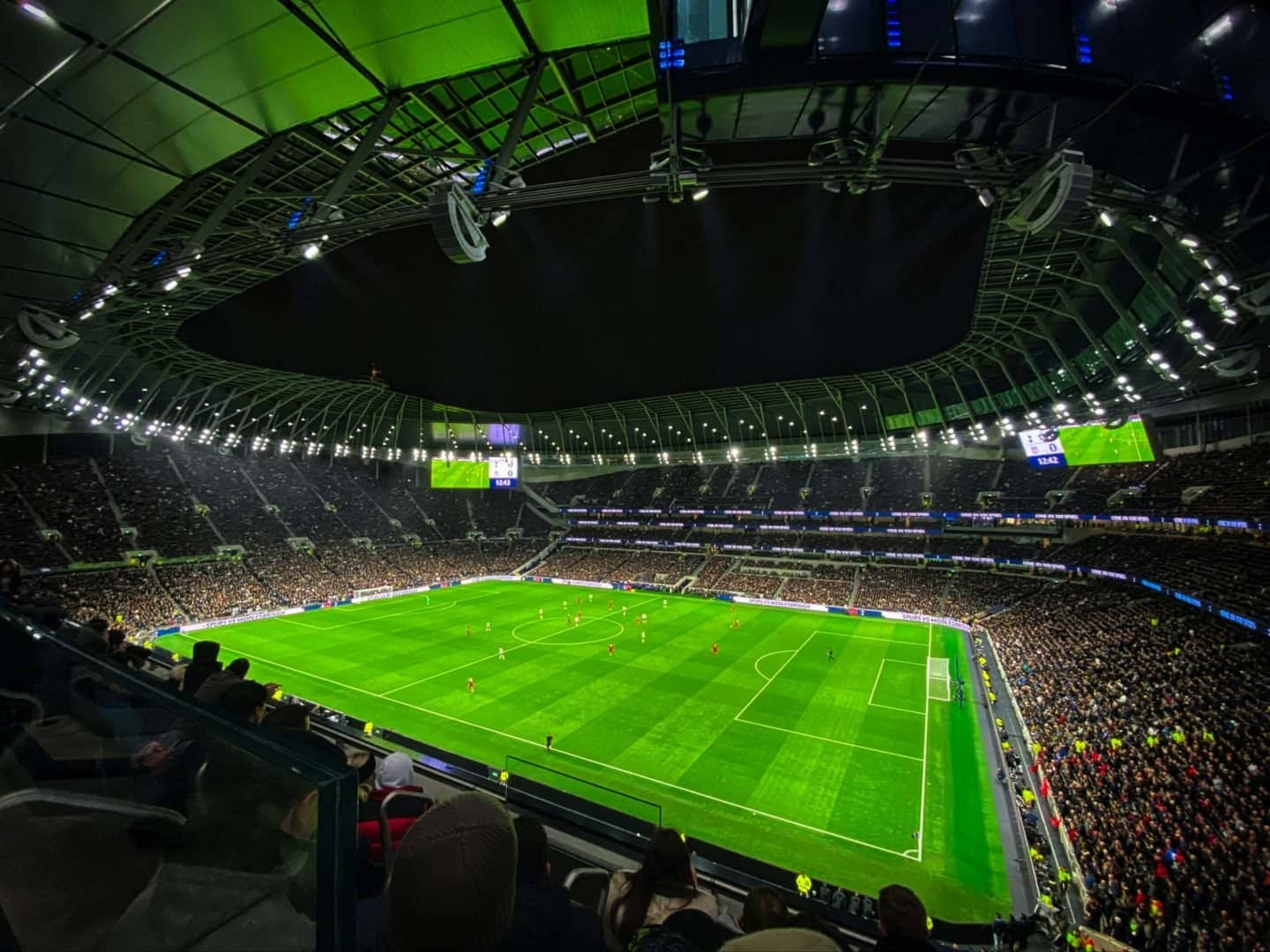 Love cricket as much as football? We've got the ultimate cricket quiz questions and answers
First Player to Score Premier League Quiz Answers
Nayim
Jan Molby of Liverpool
Eric Cantona, who was also the first (from any nation) to score a Premier League hat trick
Uwe Rosler
Brian Deane of Sheffield United scored the first ever Premier League goal.
Gunnar Halle
Peter Ndlovu. Indeed, he was the first black African to play in England.
Faustino Asprilla
Fabrizio Ravanelli
Mido
The Inaugural Premier League Season Quiz Questions and Answers
Back in 1992, the world's most renowned sporting league was born. Take everyone back in time with this round of football trivia questions all dedicated that inaugural competition:
1. Manchester United won their first title in 26 years. Who were the runners up?
2. The first team to be relegated was Nottingham Forest. Who was their manager?
3. Who finished the top placed London side?
4. Sir Alex Ferguson first raised the idea of signing Eric Cantona when the Leeds chairman phoned to enquire about buying which Manchester United player?
5. Who was promoted from being in charge of the youth team to be manager of Norwich for the beginning of the 92/93 season?
6. Only one manager was sacked during the season. Who was it?
7. Who won the Young Player of the Year award?
8. Leeds won the league the previous season. What was notable about their 'defence'?
9. Which team stayed up on goal difference?
10. The North Bank at Highbury was being redeveloped and a large mural with a crowd painted on it was put in front. What problem with it did striker Kevin Campbell point out to vice-chairman David Dein?
Recommended reading: The best sports quiz questions and answers
The Inaugural Premier League Season Quiz Answers
Aston Villa
Brian Clough
QPR
Denis Irwin
Mike Walker
Ian Porterfield. Chelsea replaced him with David Webb on an interim basis and then Glenn Hoddle took over as player manager in the summer.
Ryan Giggs, for the second season running
They did not win a single away game, escaping relegation by two points.
Oldham Athletic
That there were only white people in the 'crowd'.
David Dein recounted: "I happened to be walking around the perimeter and Kevin Campbell came up to me and said 'Mr Dein, there's none of my brothers in the mural'. I was horrified to find he was right. We hadn't noticed, stupidly, that there were no black faces. I was so embarrassed. We hadn't noticed, stupidly, that there were no black faces. I was so embarrassed. Literally, overnight we had to get an artist to rectify the situation."
Premier League Teams Questions and Answers
Now this one is another one all about history, sure to have your sporting participants scratching their heads. The questions? Essentially all ten ask the question: 'Has this team played in the Premier League in its first thirty years?'
1. Did Walsall play in the Premier League in this period?
2. How about Barnsley?
3. What about Bristol City?
4. Did Bradford City ever play in the Premier League?
5. Did Reading ever?
6. What about Millwall?
7. How about Preston North End?
8. Did Hull City?
9. What about Notts County?
10. And, finally, Blackpool?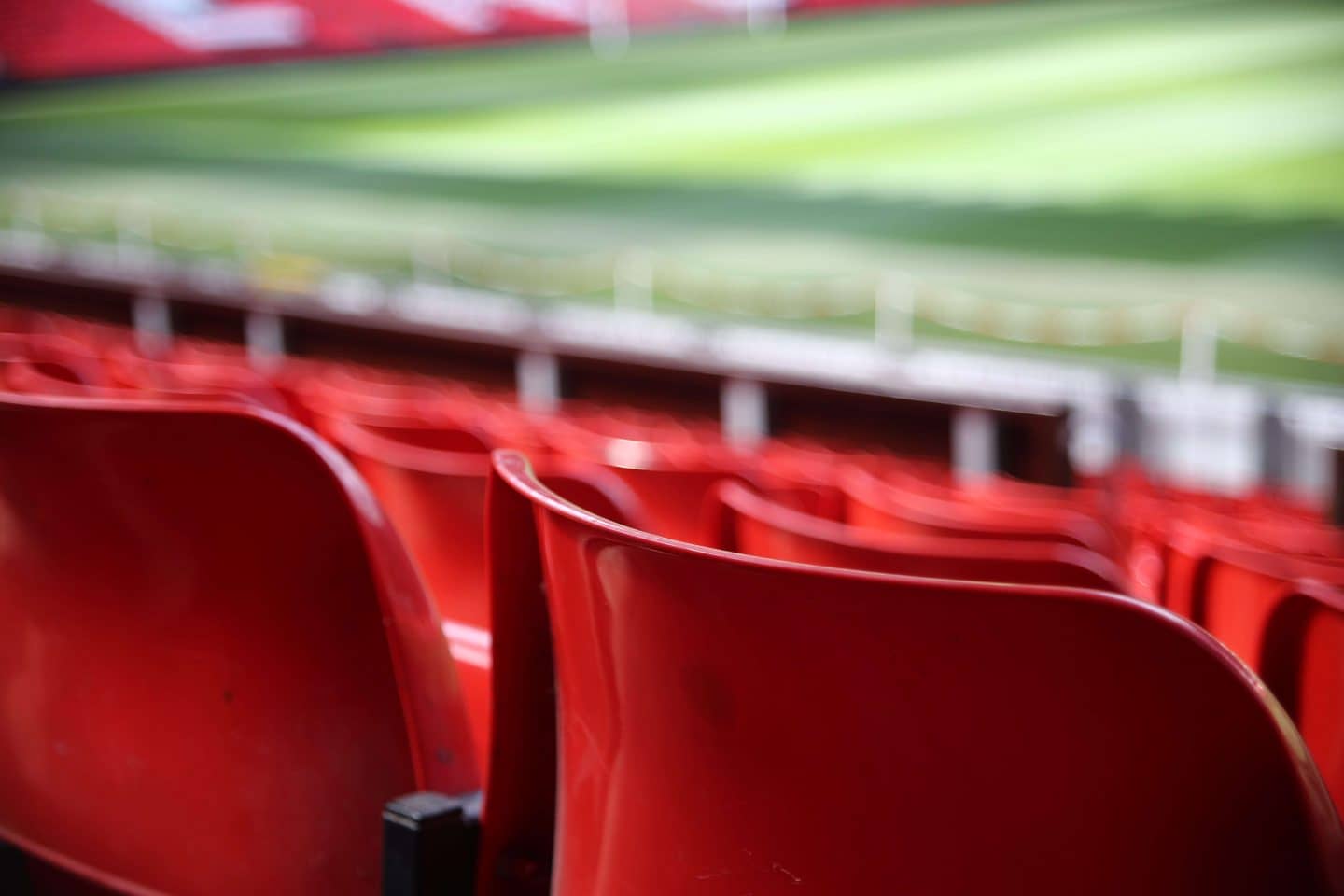 Love football? We've got ANOTHER football quiz for you – our English Football Quiz!
Premier League Teams Round Answers
No
Yes, in 1997-98
No
Yes, for 1999-2001
Yes, three seasons
No
No, but they were the first ever league champions and the first team to win the double
Yes, they have been there for five seasons
No, they did once hire the ex-England manager Sven-Göran Eriksson
Yes, once
Premier League Stadiums Quiz Questions
It's time to go against the run of play and throw in a round focused solely on the iconic monuments and landmarks of the English game. It's soccer trivia all about the famous stadiums of the English Premier League!
1. Which team moved from Ayrsome Park in 1995?
2. From which stadium did Derby move to the Pride Park?
3. In which stadium did the club that moved to the King Power formerly play?
4. What was the name of Sunderland's ground before they moved to the Stadium of Light?
5. Matthew Le Tisser bade farewell to the stadium that had been his home ground his entire professional career by scoring a volley in the final minutes of its final league game to beat Arsenal 3–2. What was the name of the stadium?
6. Swansea moved from where to the Liberty Stadium in 2005?
7. From where did Bolton move in 1997?
8. Which stadium was left for another that had been built for the Commonwealth Games?
9. From what stadium did Stoke City move in 1997?
10. What was the official name of Upton Park, West Ham's old stadium?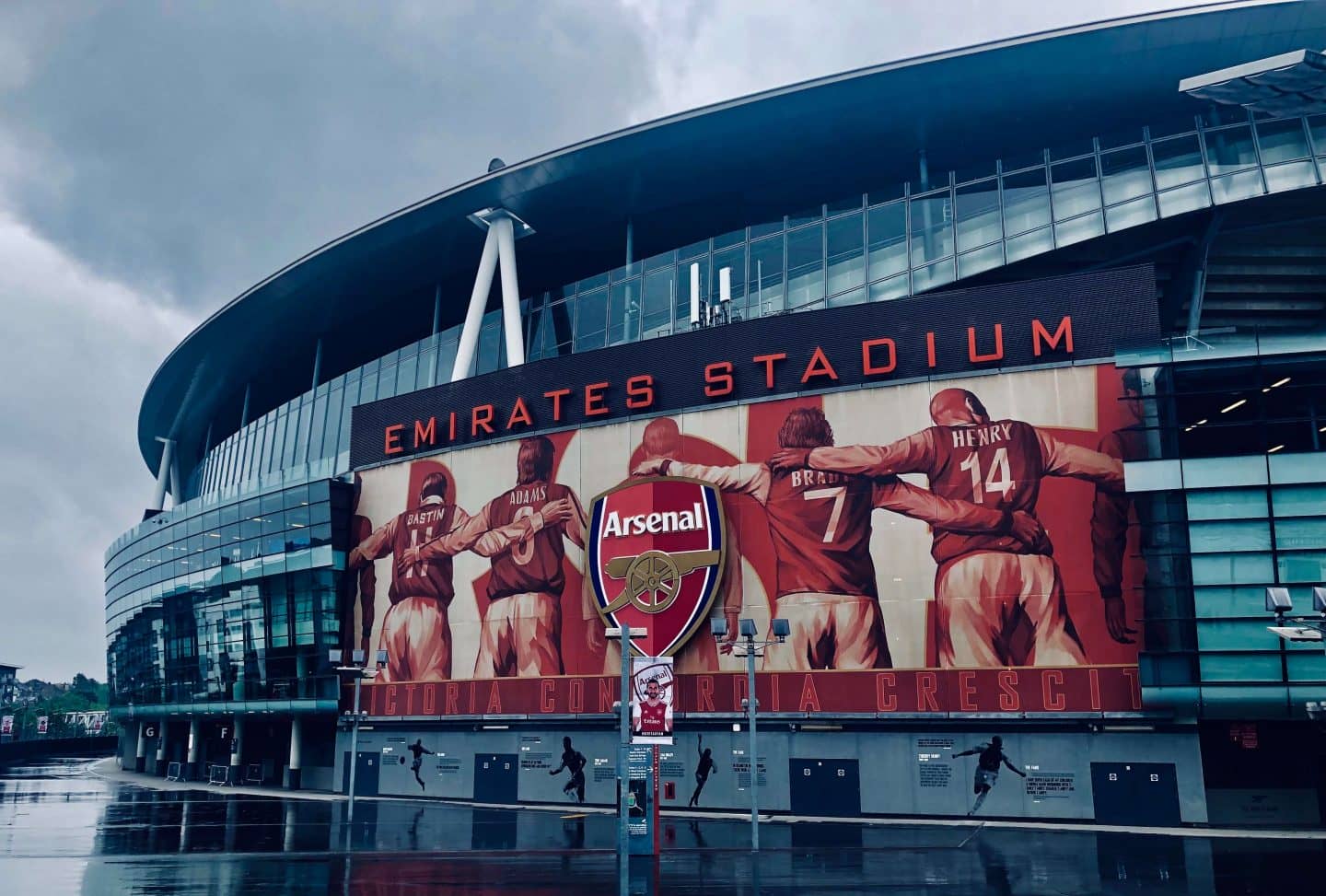 Premier League Stadiums Quiz Round Answers
Middlesbrough
The Baseball Ground
Leicester City moved from Filbert Street in 2002
Roker Park
The Dell. Southampton then moved to the St. Mary's. Stadium
The Vetch Field
Burnden Park
Manchester City moved from Maine Road to the City of Manchester Stadium in 2003
The Victoria Ground. Back then it was never wondered if Lionel Messi or any of the Real Madrid team could cut it there on a rainy Tuesday night.
Premier League Winners Quiz Questions and Answers
As with the beautiful game, it's a game of two halves. You're now halfway through this quiz – how are your players doing?
Kick off the game again with these questions asking whether these footballers every lifted the EPL (or old First Division) trophy aloft:
Has Victor Moses got a Premier League medal?
Did Michael Owen win the Premier League?
Did Stephen Gerrard win the title?
Did Karel Poborský ever win the league?
Did Jimmy Greaves ever win the old First Division?
Did World Cup winning captain Bobby Moore win the old First Division?
Has Gerard Piqué got a Premier League medal?
Did Oleg Luzhny win the Premier League?
Did Glenn Hoddle ever win the old First Division?
Did Salomon Kalou win the Premier League?
Want more questions? 100 great food trivia questions and answers
Premier League Winners Quiz Answers
Yes, with Chelsea, under Antonio Conte
No
No
Yes, for Manchester United in 1996-97
No
No
Yes, with Manchester United in 2007-08
Yes, with Arsenal in 2001-02
No
Yes, with Chelsea in 2009-10
Famous Premier League Goal Celebrations Quiz Questions
Do your participants know their 'fox in the box'? This round is dedicated to the best celebrations of goal scorers; from the fun to the downright flamboyant.
1. Who chipped Lionel Perez and, with collar up and arms held and chest puffed, slowly turned three hindered and sixty degrees, soaking the veneration of the crowd?
2. Who simply ran away, with his arm in the air, an awful lot of times?
3. In 2009, who ran the length of the pitch and slid on his knees towards the fans of team who had recently sold him?
4. After an equaliser against Manchester City, who sat his teammates down in a circle at his feet and wagged his finger at them?
5. Which Fulham player would celebrate by pulling a Zorro mask from his shin pad?
6. After scoring a last minute winner for Newcastle in 1998, who ripped off his shirt, threw it into the crowd, tried and failed to take his boots off, and instead began kicking the advertising boards, pushing away Alesandro Pistone, who was trying to calm him down?
7. On the opening day of the 1994-95 season, which striker did a dive celebration after scoring a winning header against Sheffield Wednesday?
8. Who did a robot dance for his one hundredth Premier League goal?
9. Who, during a Merseyside derby, celebrated a goal by getting down on his knees and sniffing the penalty area line?
10. Who tore off his shirt to display a vest saying '179-just done it' after only 178?
Prefer American Football to British? We have a great piece on that other American pastime – our NBA Trivia quiz!
Famous Premier League Goal Celebrations Quiz Round Answers
Eric Cantona
Alan Shearer
Emmanuel Adebayor. Having scored for Manchester City against Arsenal, whose fans had been jeering him all game. He was booked for his celebration, and later received a three match ban and a £25,000 fine.
Jimmy Bullard. At half time of the corresponding game the previous season, Hull were 4-0 down and their manager Phil Brown sat his players down on the pitch in front of the travelling fans and gave them a lecture.
Facundo Sava. Sava is a qualified social psychologist and wrote the book of 'The Colours of Football'.
Temuri Ketsbaia. His captain had to get his shirt from the crowd so he could finish the game.
Jurgen Klinsmann, in a response to press coverage about the notion that he was quick to dive.
Crouch. He performed it first in celebration of completing a hat trick for England against Jamaica.
Robbie Fowler, in reaction to unfounded taunts from Everton fans that he had been taking drugs. Gerard Houllier unconvincingly claimed it was a grass eating reference relating to teammate Rigobert Song, but he got a fine and a four week ban.
Ian Wright
How did he get that so wrong? Wright displayed the vest one goal early after getting over excited with his first of three goals against Sheffield Wednesday in 1996, which equalled Cliff Bastin's then record 178 goals for the club. "I equalised a few minutes later and was so excited I thought I'd broken the record, which is why I showed off the vest at the wrong time. People have not forgotten that one! Fortunately, I only had to wait a few more minutes before I did it for real, with one of the easiest goals I have ever scored."
Premier League Anagrams Quiz
Have you contestants bottled it yet? If not, definitely throw in this puzzling round of anagrams! From Aston Villa to Charlton Athletic, see if they can mix up the letters to figure out the English football teams in question:
1. Vital loans
2. Wet dense lunatic
3. Calm huff
4. Clitoral chat then
5. In hangover in blood bath
6. Daffy critic
7. Phantoms out
8. Cow with spin
9. Synthetic cream
10. Electric Yetis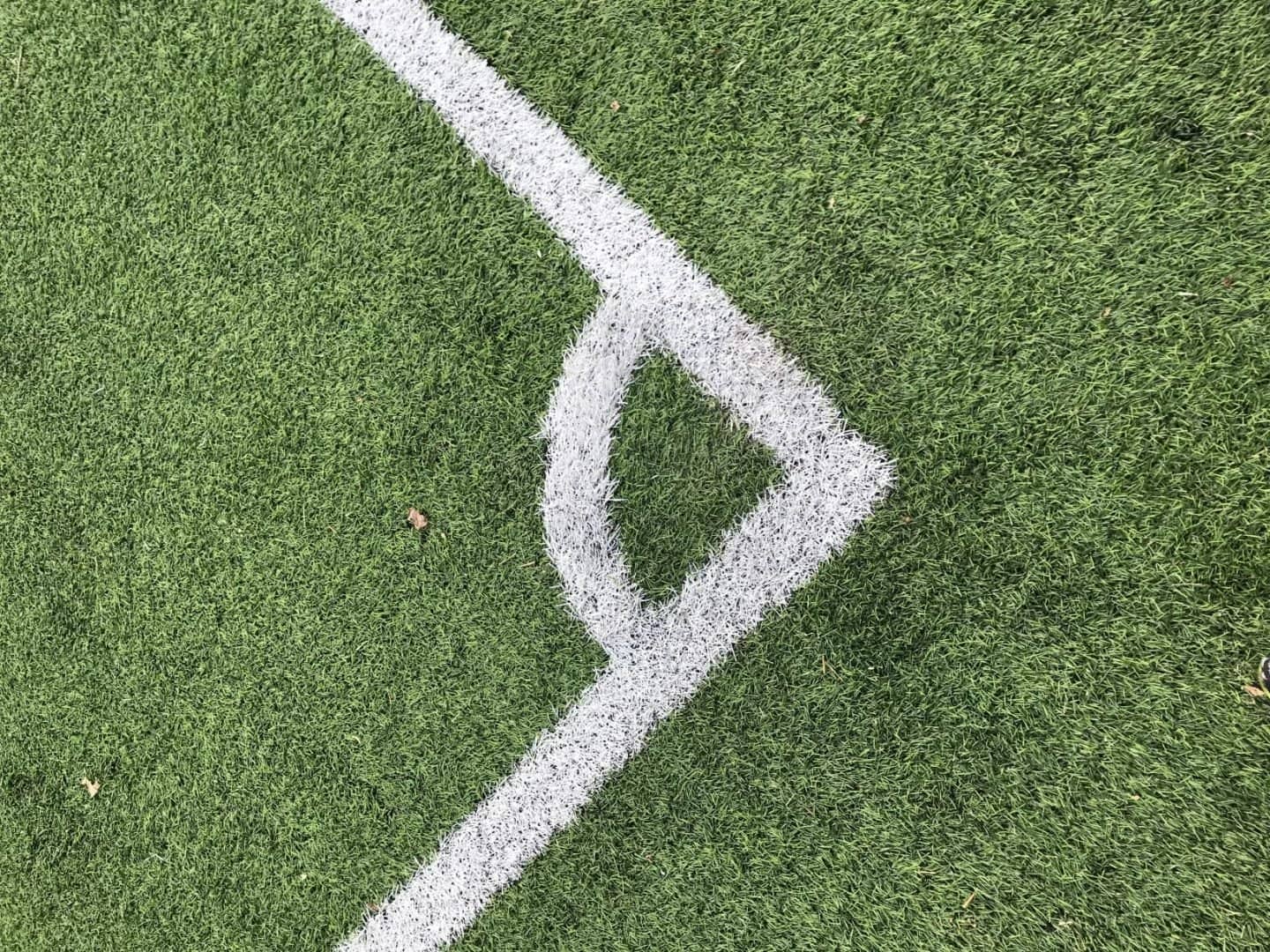 Want more anagrams and ditloids? Our ultimate fun quiz questions and answers
Premier League Anagrams Answers
Aston Villa
Newcastle United
Fulham
Charlton Athletic
Brighton and Hove Albion
Cardiff City
Southampton
Ipswich Town
Manchester City
Premier League Famous Commentary Quiz Questions
Move over news anchors, since football commentators say it best. We've collected ten of the most famous bits of commentary from the English Premier League, to see how much your quizzers know about the 'quotable quotes' of the beautiful game:
1. "AGUEROOOOOO… I swear, you'll never see anything like this ever again!" Against whom had Sergio just scored?
2. "Kompany. Had a look, had a hit. Oooooohhhh, Captain Fantastic" Against which team did Vincent score?
3. What precipitated Tyler exclaiming "Kanu believe it!"?
4. Of whom was it said "He may be cast in bronze, but he's still capable of producing golden moments!"?
5. In 2002 Clive Tyldesley roared "A brilliant goal! A brilliant goal! Remember the name… XXXXXXXX!" Whose name did he say?
6. "XXXXX closing in… Liverpool lead in stoppage time! Kevin Keegan hangs his head… he's devastated!" Who scored?
7. "Goodness gracious me… it's amazing the goal is still standing!" Which player produced this piledriver?
8. "Rooney! It defies description! How about 'sensational'? How about 'superb'?" Against whom had Wayne just scored?
9. In the 2015/16 season Martin Tyler said "It's 11, it's heaven for….." who?
10. Which two players were players were the architects of the following moment? "What's he done? Well he pretended to take it and then didn't seem to take it. And the referee has given a free kick the other way."
Premier League Famous Commentary Quiz Answers
Queens Park Rangers, on the last day of the 2011/12 season. Needing to win to clinch the title, Manchester City were 2-1 down going into injury time. But Edin Džeko equalised and Augero put them 3-2 up with seconds remaining.
Leicester City. Needing a win to give them a one point lead over Liverpool with one game remaining, Kompany scored this stunning long range effort to give them a 1-0 victory.
Kanu scoring from a remarkably tight angle to complete a hat trick for Arsenal at Chelsea, in October 1999. His three goals came in the final fifteen minutes to complete a comeback from two nil down.
Thierry Henry after scoring against Leeds in 2012, after coming on as a sub in his first match on return to Arsenal, on loan from the New York Red Bulls.
Wayne Rooney, scoring as a seventeen year old versus Arsenal, to break their thirty match unbeaten run.
Stan Collymore to put Liverpool 4-3 against Newcastle in April 1996.
John Arne Riise for Liverpool vs Man United in November 2001.
He scored a bicycle kick (off his shin) for United against Manchester City in February 2011.
Jamie Vardy, scoring against Manchester United in Leicester City's title winning season. This was the eleventh game in a row in which he had scored, breaking Ruud van Nistelrooy's record of ten.
Robert Pires and Thierry Henry.
What happened? They tried to recreate a penalty in the way Ajax used to do, where the penalty taker would pass to an incoming attacker. However, as Pires says "It was Thierry Henry's idea and of course it was my mistake, because I missed the ball. I regret the pass but not the penalty. It was a good idea, the people need to watch something new and the penalty between me and Thierry was a new thing."
More Premier League Soccer Trivia Questions and Answers
Right, we're into injury time and the ultimate round of this brilliant quiz all about the English Premier League. With a few more fiendish questions on offer, here's our last attempt at delivering ten Premier Leagues football quiz questions and answers:
1. Having just moved from Forest to Hertha Berlin which Dutch player described Nottingham as such: "Berlin has everything. It is a cosmopolitan city with theatres and the people are open-minded. They are not as narrow-minded like the people in Nottingham. There are no theatres, no cinemas, hardly anything. All Nottingham has is Robin Hood – and he's dead."?
2. When Andy Cole signed for Manchester United from Newcastle, who went the other way?
3. In Peter Crouch's book he wrote "When [manager] was at West Ham it was embarrassing for the players; he was the best one on the pitch, and he was wearing brogues. Craig Bellamy had to have a word. 'You're popping free-kicks into the top corner from thirty yards, and all it's doing is destroying our confidence. Not least because you're also wearing a suit and tie." Which manager was he referring to?
4. Which player made a 125-mile trip from the Midlands to Loftus Road on transfer deadline day January 2013 in the hope of being signed by QPR, only to be refused entry into the stadium? (Don't worry about the spelling)
5. In 2009 Darren Bent scored for Sunderland when his shot diverted off a beach ball with which club's crest emblazoned on it?
6. With which signing did Chelsea break the British transfer record in 2006?
7. Which Arsenal player yelled in Ruud van Nistelrooy's face after he missed a penalty in the "Battle of Old Trafford" in 2003?
8. What phrase, which might describe players such as Nawankwo Kanu, Zlatan Ibrahimović, and Jan Koller is translated into Spanish as 'Toque encantador para un hombre grande'?
9. Who was George Best describing when he said "He cannot kick with his left foot, he cannot head a ball, he cannot tackle and he doesn't score many goals. Apart from that he's all right."?
10. In 1996, Ali Dia signed for Southampton after their manager Graeme Souness was convinced that he was the cousin of which African player?
Read next: All the best arts and literature quiz questions
More Premier League Soccer Trivia Answers
Bryan Roy
Keith Gillespie
Gianfranco Zola
Peter Odemwingie. The reverse deal, of Junior Hoilett from QRP to West Brom fell though, so Odewingie was left hanging. Alex Oxlade-Chamberlain tweeted: "Does Odemwingie need a place to stay tonight?".
Liverpool's. The football deflected off the beach ball passed a confused Pepe Reina.
Andriy Shevchenko
Martin Keown
Lovely touch for a big man
David Beckham
George Weah
He was no George Weah… He played just one match, against Leeds, coming on as a sub for the injured Matthew Le Tissier (no less) on 32 minutes and being subbed himself after 85 minutes. He left the club two weeks into his contract. It turned out he was not related to Weah.
Hopefully no clean sheets out there after this brilliant display of quizzing? We hope you – and your contestants – loved this foray into English football, and came out top of the table.
We'd love your feedback on the quiz so do let us know what you think by dropping us a comment below. Or, if we're missing any key questions, please get in touch!
---
Want to save this for later? Why not pin it…