From its 'invention' in the bowels of New York's Bronx borough back in the 1970s, to the Wiz Khalifas and Kendrick Lamars of modern day, hip hop music has defined generations, and inspired millions with it's recognizable rhythm, and the contemporary culture that it has created. From the early days of Keith Cowboy (who allegedly invented the term) to later trap-style artists like Kanye West, there is a wealth of facts and trivia to be found in hip hop and rap culture, so much so that we've dedicated this entire quiz to it; with 100 of the best hip hop quiz questions and answers!
Whether you're rapping this quiz solo or rounding up friends, family or even your co-workers to test their crunk or West Coast knowledge, let's see how you fare in ten rounds of hip hop trivia and rap quiz questions to stymie even the most stalwart of fans.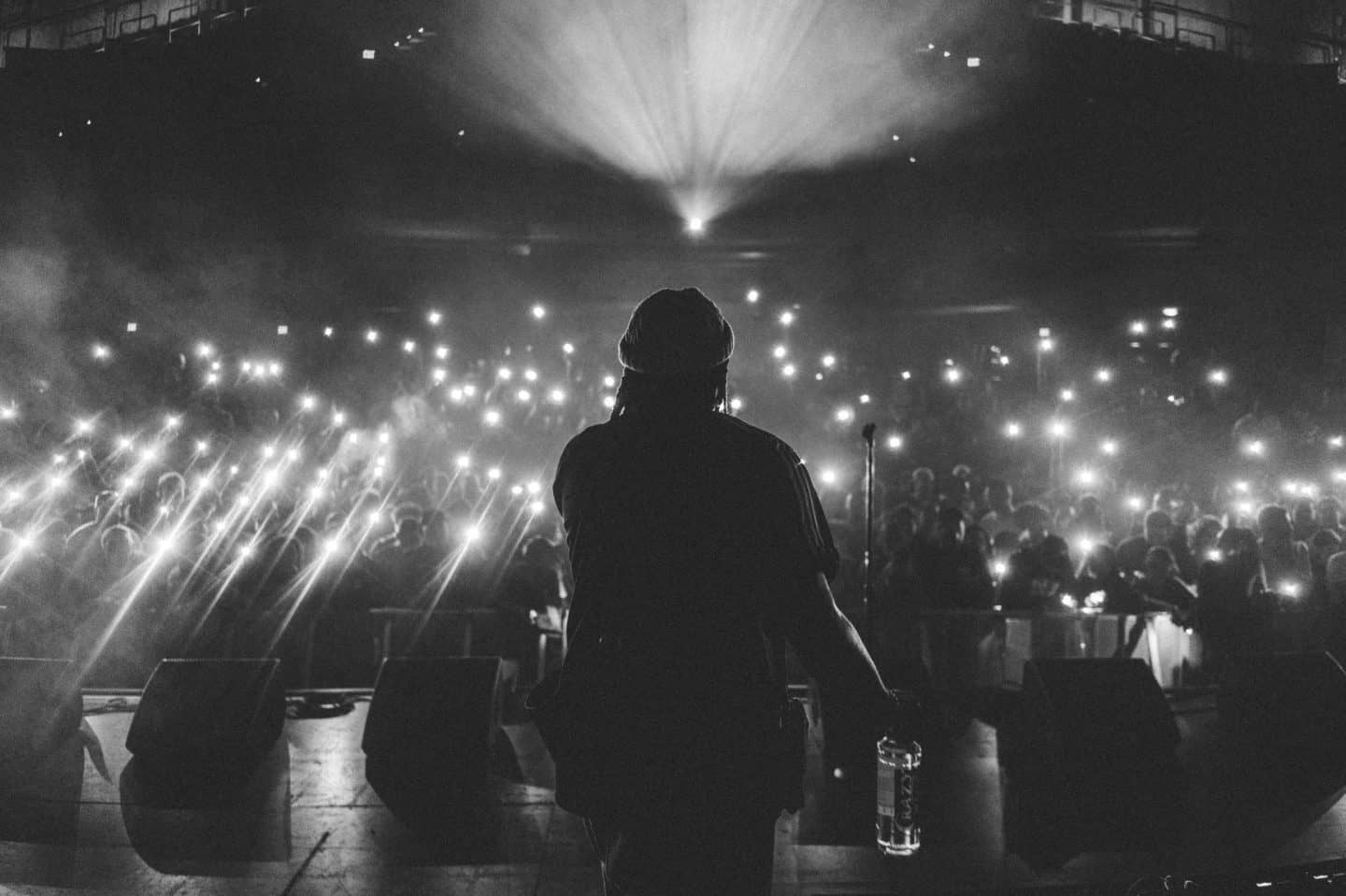 East Coast Trivia Questions and Answers
The birthplace of hip hop, you have to start a quiz on this famed genre with trivia all about the East Coast. Whether it's about Run DMC or De La Soul, kick off this quiz with ten questions all about East Coast hip hop, and the brilliant artists that have brought hip hop to life.
1. Which band released hit single The Message in 1982?
2. What was the name of Nas' debut album in 1994?
3. Who alongside Rick Rubin founded Def Jam record in 1984?
4. Which label was founded by Puff Daddy in 1993 and has been home to many artists, including Craig Mack, The Notorious B.I.G, Faith Evans, Mase and 112?
5. James Brown duetted with who on 1984 song Unity?
6. Aerosmith and Run DMC collaborated on which 1986 song?
7. Me Myself and I was released by who in 1989?
8. No Sleep 'Til Brooklyn was a song by who in 1987?
9. CREAM was an acronym for what in the 1994 Wu Tang Clan hit?
10. Big Poppa was a hit for who in 1994?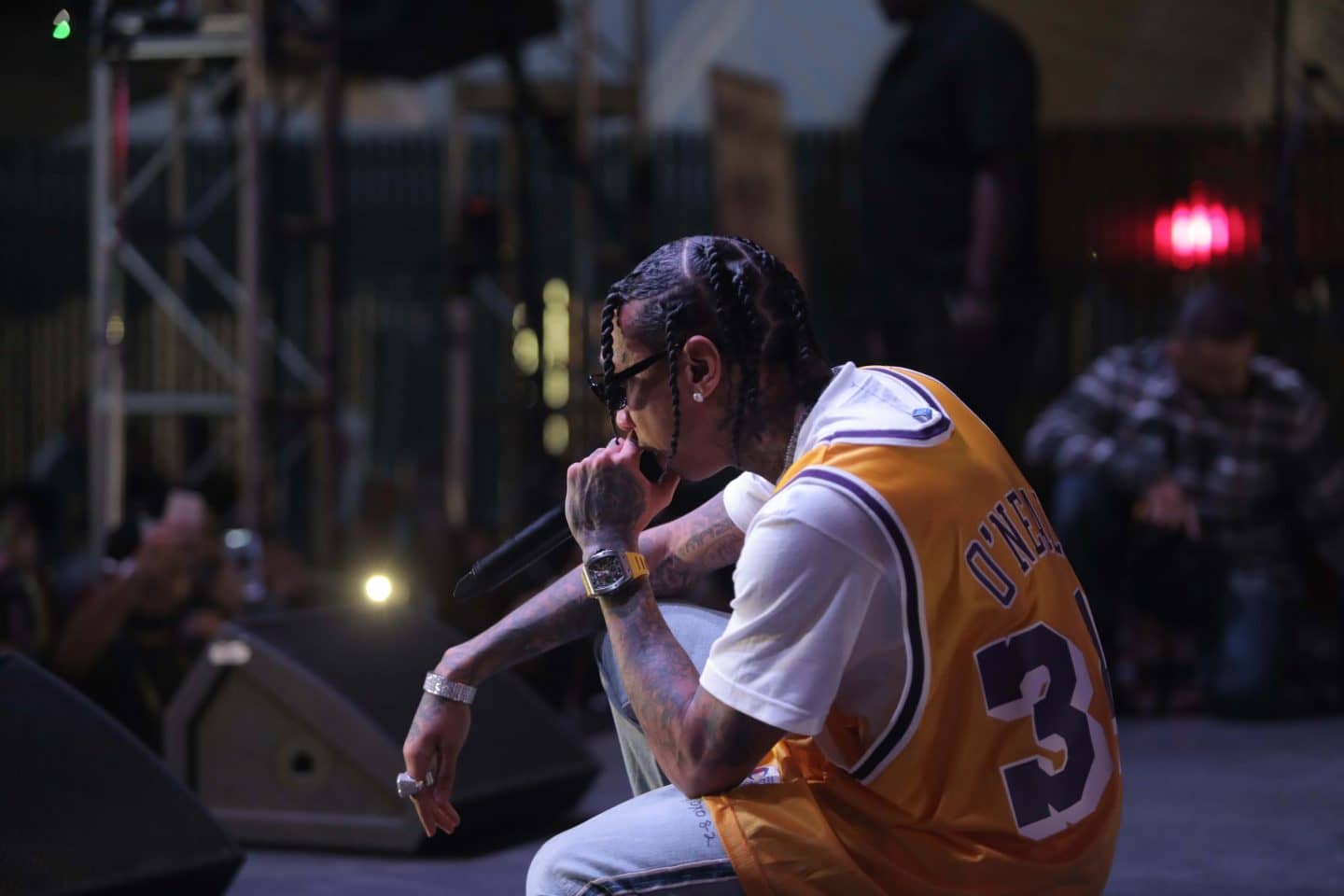 Read next: 100 of the best music quiz questions
East Coast Trivia Answers
Grandmaster Flash and the Furious Five
Illmatic
Russell Simmons
Bad Boy Records
Afrika Bambaataa
Walk This Way
De La Soul
Beastie Boys
Cash rules everything around me
Notorious BIG
Interesting Fact. Grandmaster Flash and the Furious Five were also the first hip hop act inducted into the Rock & Roll Hall of Fame in 2007.
West Coast Trivia Questions and Answers
From the East to the West Coast, to delve into some hip hop history quiz questions all dedicated to the special sounds emanating from Southern California and surrounds. From Straight Outta Compton style trivia to Snoop Dogg's rise to fame, let's see how much you (and your contestants) know about hip hop from the West Coast.
1. Which controversial 6-piece group's original line up comprised of (real names); Kim Nazel, Antoine Carraby, Andre Young, Eric Wright, O'Shea Jackson and Lorenzo Patterson? (Hint they came from Compton)
2. Although born in New York, which artist teamed up with Dr Dre on mid 1990s smash hit California Love?
3. Xzibit became a cult TV favourite presenting which car program?
4. Ice Cube's How to survive in South Central featured in which 1991 movie?
5. Suge Knight founded which record label which released classic albums such as The Chronic, Doggystyle and All Eyez On Me?
6. Which song was a hit for Warren G featuring Nate Dog in 1994? It is also said to be the first song in the G Funk genre.
7. Kendrick Lamar featured on which 2015 Taylor Swift song?
8. Who appeared as Huggy Bear in the 2004 reboot film version of Starsky and Hutch?
9. The Documentary was whose debut and number one selling album?
10. Whose single Cop Killer was banned from many radio stations due to violent lyrics?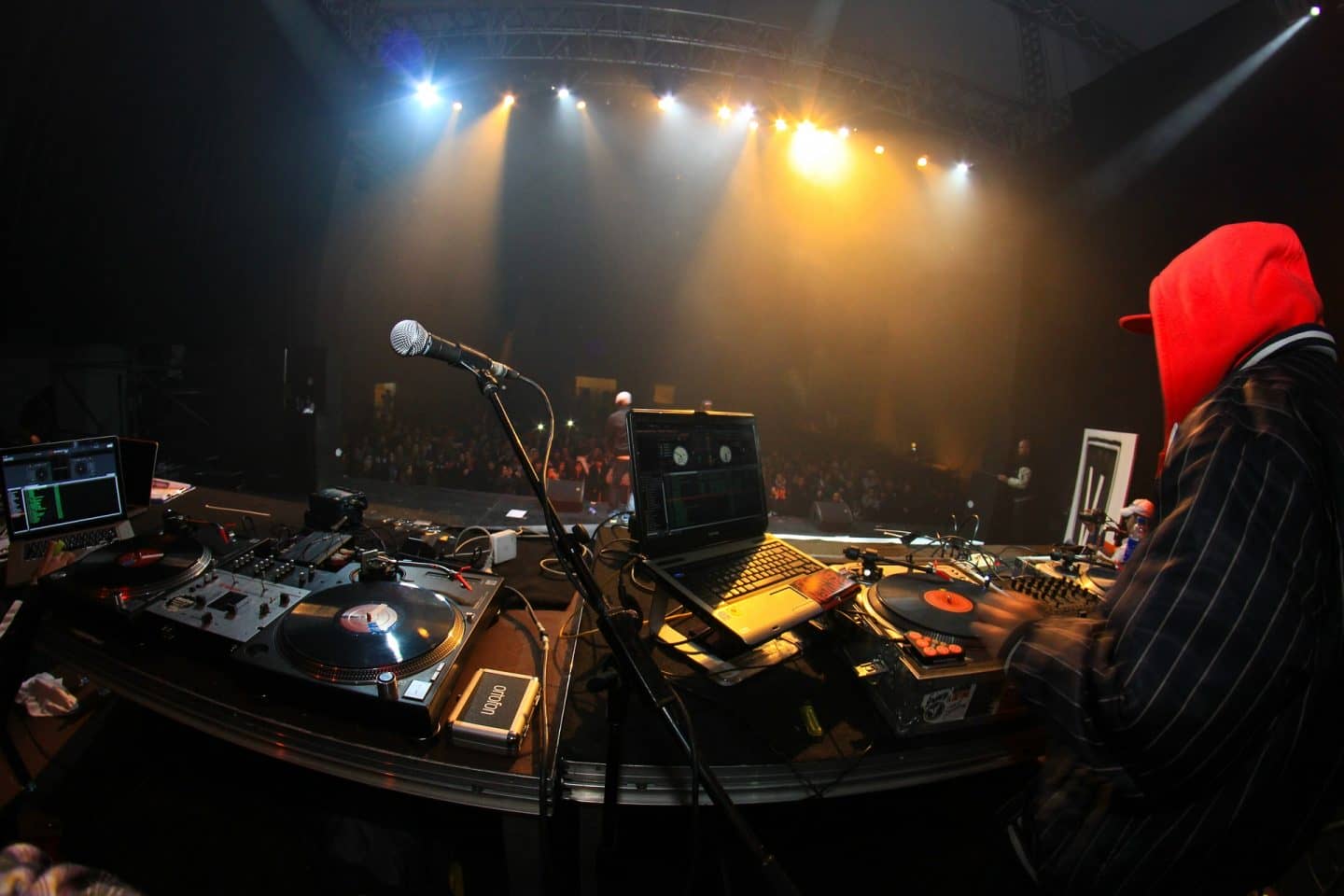 Recommended reading: 100 easy general knowledge quiz questions and answers
West Coast Trivia Answers
NWA. The stage name for each member of the group is; Arabian Prince, DJ Yella, Dr. Dre, Eazy-E, Ice Cube and MC Ren.
Tupac Shakur
Pimp My Ride
Boyz in the Hood
Death Row Records
Regulate
Bad Blood
Snoop Dogg
The Game
Ice T
Did you know? It is alleged Suge Knight founded the label with money extorted from Vanilla Ice!
Hip Hop Stars on TV and Movies
Not just keen to dominate the world's airwaves, many hip hop and rap artists have made their way onto the silver screen too. Some, like Queen Latifah and Will Smith, are arguably better known for their stints on TV and in films than some of their music…!
With that in mind, we've dedicated this entire round of rap music trivia and hip hop questions to music stars turned actors.
1. Eminem appeared in which 2002 film? It is said, the script contains autobiographical elements from his life.
2. Who stars as Earnest "Earn" Marks in FX TV series Atlanta? They also created the show.
3. What was Will Smith's character's name in the Fresh Prince of Bel Air? (clue… his actual name not Fresh Prince)
4. Which rapper starred as Marcus "Young Caesar" Greer in Get Rich or Die Tryin'?
5. Which rapper attempted to find love in reality show Flavor of Love?
6. Who appeared as Jamal King in 2001 film How High?
7. Which former rapper stars in the Ted films as John Bennett?
8. Terence Howard stars as Luscious Lyon (Dwight Walker) in which Fox TV series?
9. Which rapper had a 2015 reality show called Follow the Rules?
10. Ice Cube plays which character in 1995 film Friday?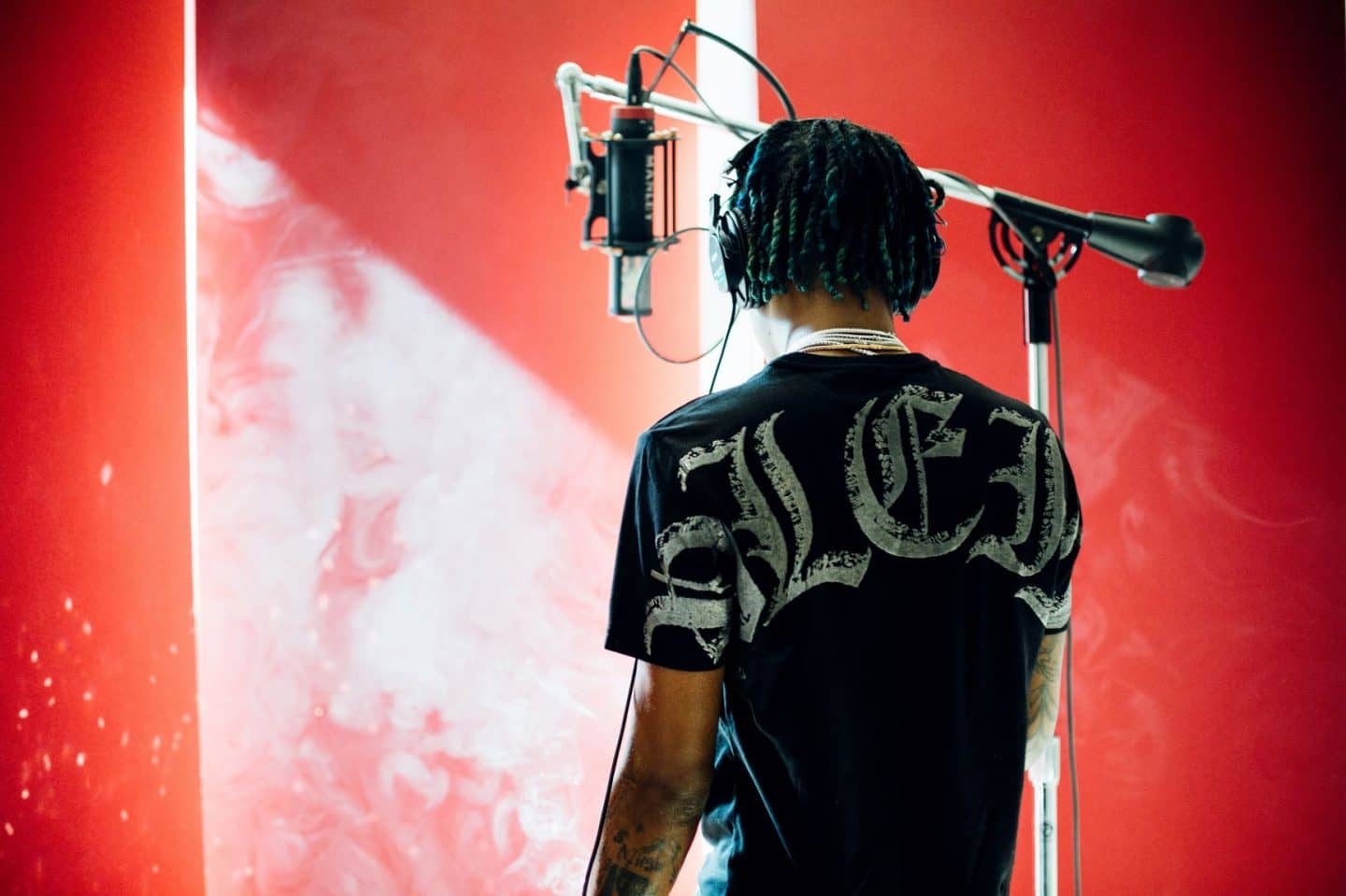 Want more TV and film questions? Try our easy movie quiz questions
Hip Hop Stars on TV and Movies Answers
Donald Glover (also accept stage name Childish Gambino)
Will Smith
50 Cent (also accept Curtis Jackson)
Flavor Flav (also accept William Drayton Jr)
Red Man (also accept Reggie Noble)
Marky Mark (Mark Wahlberg)
Empire
Ja Rule (also accept Jeffrey Atkins)
Craig Jones
Missing Lyrics Hip Hop Quiz Questions and Answers
Turn your quiz night into karaoke in this round, all about the lyrics of famous hip hop and rap tunes. Read out the lyrics, making sure to omit the word in question, to see if you can fill in the missing blanks. And, if this round gets a little tough, you could always cue up your Spotify playlist, belting out a few bars from each song to get your quizzers thinking about the missing words…
1. "Hi! My name is. What? My name is. Who? My name is… Chika-chika ____ _____ (4,5)
2. Check out my gravel pit. A mystery unravelling. __-____ (2-4) is the CD that I travel with. Don't go against the grain if you can't handle it.
3. Don't call it a ________ (8), I been here for years. I'm rockin' my peers, puttin' suckers in fear. Makin' the tears rain down like a monsoon. Listen to the bass go boom. Explosions, overpowerin'.
4. Seems like yesterday we used to rock the show. I laced the track, you locked the flow. So far from hangin' on the block for dough. __________ (10), they got to know that. Life ain't always what it seem to be (uh-uh). Words can't express what you mean to me.
5. Yo, let me apologize for the other night, I know it wasn't right. But baby you know what it's like, some brothers don't be coming right. I understand, I'm feeling you, besides. Can I have a dance ain't really that ________ (8).
6.Go, go, go, go, go, go. Go, shorty. It's your birthday. We gonn' party like it's your birthday. We gonn' sip _______ (7) like it's your birthday. And you know we don't give a f*ck it's not your birthday.
7. When the sun shines, we'll shine together. Told you I'll be here forever. Said I'll always be your friend. Took an oath, I'm a stick it out 'til the end. Now that it's raining more than ever. Know that we'll still have each other. You can stand under my ________ (7).
8. People killin', people dyin'. Children hurt and you hear them cryin'. Can you practice what you preach? Or would you turn the other cheek? Father, Father, Father help us. Send some guidance from above. 'Cause people got me, got me questionin' Where is the ____?"
9. My, my, my, my. (You can't touch this). Music hits me so hard. Makes me say. __ __ ____ (2,2,4).
Thank you for blessing me. With a mind to rhyme and two hyped feet
10. ___ _ ____ __?(3,1,4,2) To all the people who can Quest like A Tribe does. Before this, did you really know what live was? Comprehend to the track, for it's why 'cause. Getting measures on the tip of the vibers. Rock and roll to the beat of the funk fuzz. Wipe your feet really good on the rhythm rug. If you feel the urge to freak, do the jitterbug.
Read next: The best board games and toy quiz questions
Missing Lyrics Hip Hop Quiz Answers
Slim Shady (My Name Is by Eminem)
Wu-Tang (Gravel Pit by Wu-Tang Clan)
Comeback (Mama Said Knock You Out by LL Cool J)
Notorious (I'll Be Missing You by Puff Daddy and Faith Evans featuring 112)
Original (Ms. Fat Booty by Mos Def)
Bacardi (In Da Club by 50 Cent)
Umbrella (Umbrella by Rhianna)
Love (Where Is The Love? by the Black Eyed Peas)
Oh my Lord (U Can't Touch This by MC Hammer)
Can I kick it (Can I Kick It by A Tribe Called Quest)
Eminem Rap and Hip Hop Trivia Questions
Considered one of the greatest rappers of all time, Eminem is more than a world-famous lyricist, but credited with breaking down racial barriers, as one of the first 'accepted' white rappers on the scene. Bringing the genre of hip hop and rapping to a much larger legion of global fans, we just had to dedicate a round to this musical genius, and the impact he has had on the category around the world.
1. What is Eminem's real name?
2. What is Eminem's first-born child's first name?
3. Which rap legend signed Eminem to his label Aftermath?
4. What song won Eminem an Oscar?
5. With which band was Eminem part of, that released the album Devil's Night?
6. In which city did Eminem start his rap career?
7. Which rapper discovered by Eminem released the album Get Rich or Die Tryin' in 2003?
8. What is the name of Eminem's greatest hits album released in 2005?
9. Which comedian dropped in on Eminem at 2009 MTV Movie Awards?
10. What is Eminem's mother's first name?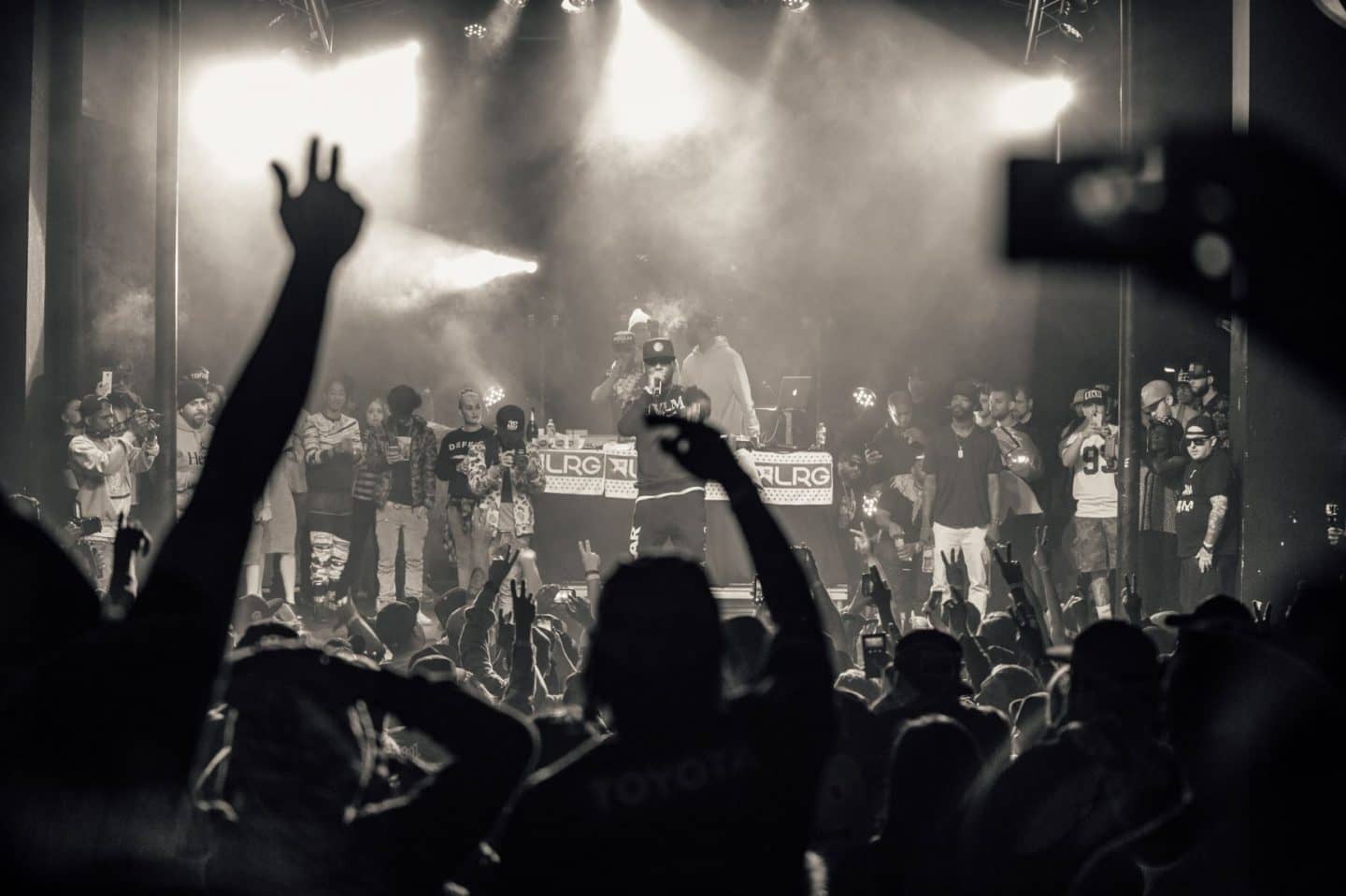 Recommended Reading: Our ultimate fun quiz questions and answers
Eminem Hip Hop Trivia Answers
Marshall Mathers
Hailie
Dr Dre
Lose Yourself
D-12
Detroit
50 Cent
Curtain Call
Sacha Baron Cohen (as character Bruno)
Debbie
Nu Skool Hip Hop Quiz Questions and Answers
While going back into hip hop history is definitely worthwhile, there's undoubtedly enough quizzing fodder in the later years of this musical category. So, let's bring this trivia foray up to date, with ten questions on more recent rap music, from 2010 to present day.
1. Who had a hit single with Black and Yellow in 2011?
2. Lil Nas X and Billy Ray Cyrus collaborated on which number one in 2019?
3. Who had a hit with Black Beatles in 2016?
4. Who released the album Beauty Behind the Madness in 2015?
5. Who had a hit in 2013 with Thrift Shop?
6. Migos featuring Lil Uzi Vert had which number 1 hit in 2017?
7. Who appeared with Iggy Azalea on 2014 single Fancy?
8. Panda was a number one single for who in 2016?
9. Travis Scott had a US number one single with what in 2018?
10. Truth Hurts was a 2019 single by?
Recommended Reading: Food and Drinks Quiz and Trivia
Nu Skool Hip Hop Quiz Answers
Wiz Khalifa
Old Town Road
Rae Sremmurd
The Weeknd
Macklemore
Bad and Boujee
Charli XCX
Desiigner
Sicko Mode
Lizzo
Hip Hop Names Quiz Questions
What's in a name? Well, a hell of a lot when it comes to the planet's more prominent hip hop and rap stars! Like Onika Maraj, now known as Nicki Minaj. Or the French-flavoured Jacques Webster II, who you'll probably recognise as Travis Scott. Never mind O'Shea Jackson Senior. Know that one? Yup, it's Ice Cube!
In this round we focus on the given names of some of hip hop's biggest celebrities.
1. Stanley Kirk Burrell is the real name for which rapper who had a hit with U Can't Touch This in 1990?
2. Shawn Carter is better known as which rapper and was also the first hip hop artist to headline at Glastonbury Festival in 2008?
3. What is Cardi B's real name?
4. This is not a trick question, what is Travis Scott's real name?
5. Nayvadius Wilburn has had chart success under what stage name?
6. What is Mos Def's real name?
7. Cameron Thomaz is better known by which stage name?
8. Earl Simmons raps under which name?
9. What is Busta Rhyme's real name?
10. Lonnie Lynn won an Oscar for best original song in 2015 with John Legend under what stage name?
We think you'd like: 100 funny quiz questions
Hip Hop Names Quiz Answers
Jay Z
Belcalis Almánzar
Jacques Webster
Future
Yasiin Bey
Wiz Khalifa
DMX
Trevor Smith
Common
Kanye West Hip Hop Quiz Questions and Answers
From a pioneer to a polarizing figure, in this round of ten hip hop and rap questions, we focus our sights on Kanye West. Rapper, record producer, celebrity, fashion designer and even political candidate, Kanye West has made his mark on hip hop, but many other fields too. Let's see how much your participants know about this American hip hop icon.
1. What was the name of Kanye West's debut album?
2. Through The Wire samples which 1985 Chaka Khan single?
3. What was the name of the 2011 album Kanye West collaborated with Jay Z on?
4. Who did Kanye West get married to in 2014?
5. What is the name of his collaboration with Adidas?
6. What year did Kanye West headline the Glastonbury festival?
7. Who was Kanye West's running partner in the 2020 US Presidential election?
8. What is the first name of his first-born daughter?
9. In 2005 who did Kanye West accuse of not caring about black people?
10. Who featured with Kanye West on 2005 hit Gold Digger?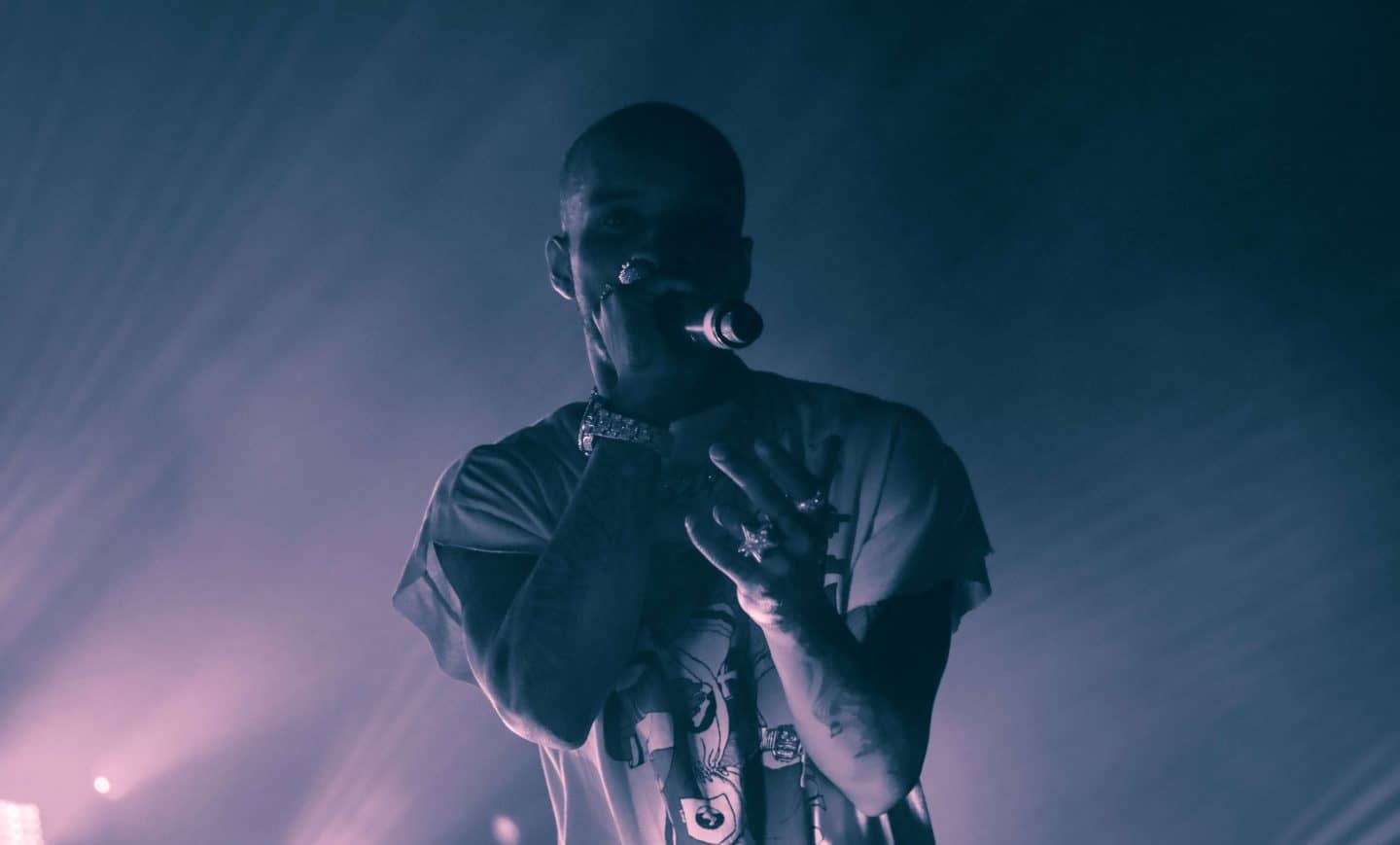 Recommended Quiz: 100 easy movie trivia questions and answers
Kanye West Hip Hop Quiz Answers
College Dropout
Through The Fire
Watch The Throne?
Kim Kardashian
2015
Michelle Tidball
North. Yes, their full name is North West!
George W. Bush, who was President at the time.
Jamie Foxx
Unbelievably… Kanye West received 66,641 votes in the 12 states he had ballot access, receiving an average of 0.32%!
Noughties Hip Hop Trivia Questions
It was the decade of Bow Wow, Kanye West and 50 Cent, who all boasted seven No 1 singles in the 2000s. Along with artists like the The Streets, Jay-Z and Dizzee Rascal, the years after 'Y2K' turned out some chart-topping hip hop hits, and artists that have stood the test of time.
Let's explore some of them in this round, with ten questions about hip hop in the noughties!
1. In 2001 Area Codes was a hit for who?
2. What was the name of Nelly's debut album in 2000?
3. According to Worthly.com, the biggest selling rap album was released in 2003, who released it?
4. In 2001 what did Puff Daddy change his name to?
5. Which female rapper released the single Work It in 2002?
6. Who did Wyclef Jean duet with on It Doesn't Matter in 2000
7. Who released Lady Marmalade in 2001?
8. Flo Rida's 2007 debut single was what?
9. Who released the album Tha Carter in 2004?
10. What was Drake's 2010 debut album called?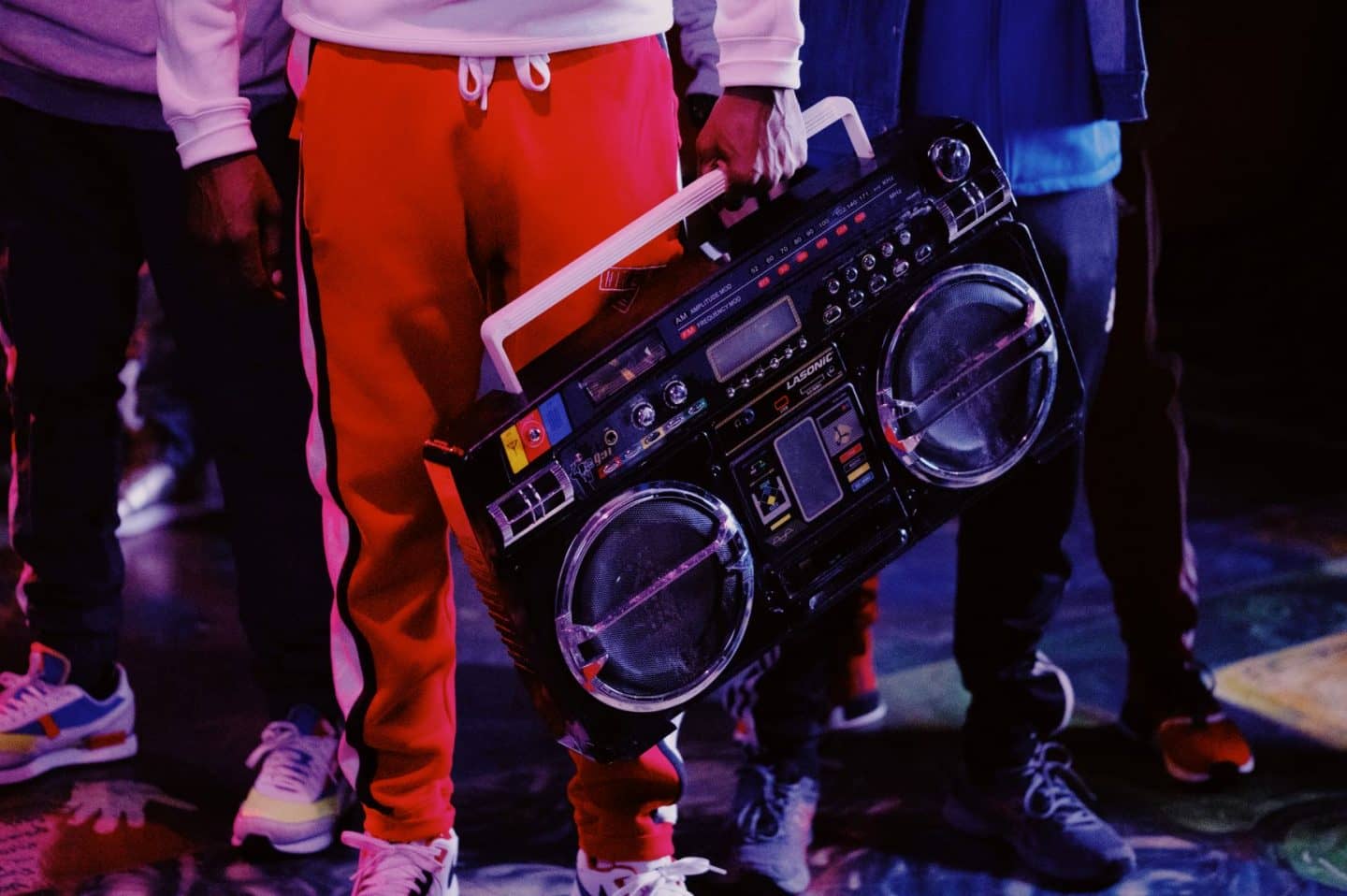 Keep it in the noughties with 2000's movie trivia questions!
Noughties Hip Hop Trivia Answers
Ludacris
Country Grammar
Outkast. it was the double album Speakerboxx / The Love Below
P Diddy
Missy Elliott
The Rock
Christina Aguilera, Mýa, Pink and Lil' Kim
Low
Lil Wayne
Thank Me Later
Did you know? The re-release of Lady Marmalade was part of the film Moulin Rouge and its soundtrack.
I've Heard It Before….
While hip hop and rap is credited with so much originality, it's also an area of music that isn't afraid to sample other celebrated tracks. Puff Daddy and Faith Evans' I'll be Missing You, for example didn't only sample The Police's 1983 song Every Breath You Take, but also a piece of classical music, Samuel Barber's Adagio for Strings.
Try your hand at figuring out the sampled or covered tracks in these ten hip hop quiz questions!
1. Jimmy Page teamed up with Puff Daddy for 1998's Come With Me. Which Led Zeppelin song is sampled in it?
2. Dido's song Thank You is sampled in which Eminem track?
3. Blurred Lines was ruled to have infringed the copyright of which Marvin Gaye song?
4. Ray Charles' I Got A Woman was sampled by Kanye West on which song?
5. One of rap's original classics; Rapper's Delight by the Sugarhill Gang samples which hit from Chic?
6. Diana Ross' anthemic I'm Coming Out was sampled by the Notorious BIG on what classic?
7. Charles Wright & The Watts 103rd Street Rhythm Band's song Express Yourself was sampled in a song of the same name by who in 1988?
8. Otis Redding is further immortalised in Jay Z and Kanye West's single Otis. But which Otis Redding track is sampled?
9. Lou Reed's I Walk on the Wild Side was covered by A Tribe Called Quest on which single?
10. The Chi-Lites' Are You My Woman (Tell Me So) was sampled by Beyoncé on which anthem?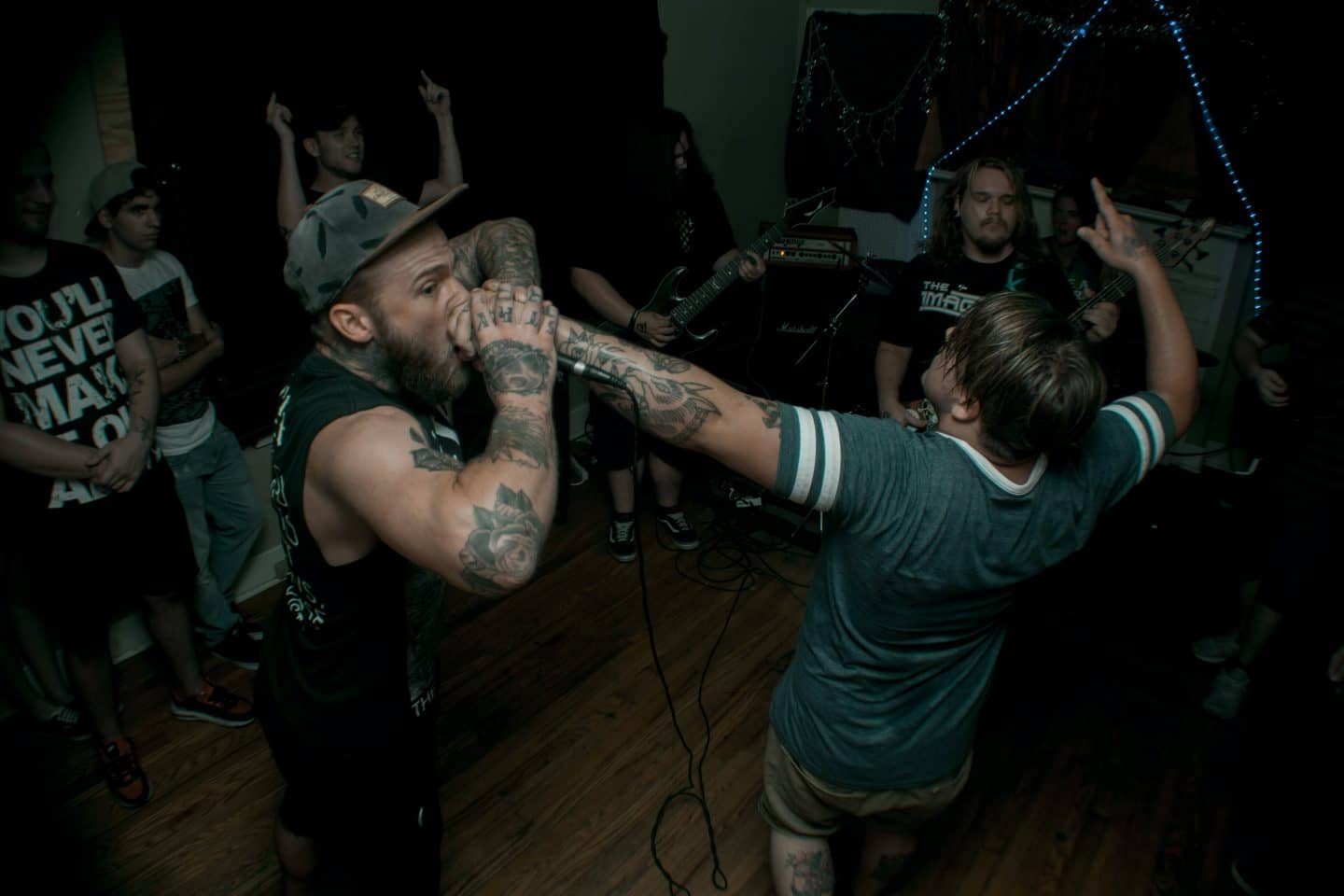 Need more questions? Try our entertainment quiz!
I've Heard It Before…. Answers
Kashmir
Stan
Got to Give It Up
Good Times
Mo Money Mo Problems
NWA
Try A Little Tenderness
Can I Kick It
Crazy In Love
Did you know? Even the late great Ray Charles' hit I Got A Woman was inspired by another – the Southern Tones' It Must Be Jesus.
How did you, and your contestants do in this epic rap music quiz, filled with hip hop trivia? Did we miss a trick or two? Let us know by dropping us a comment below!
---
Want to save this for later? Why not pin it…