From McQueen to Manolo's, Gucci to Galliano, there's no doubt that fashion – in all its guises – forms part of all of our lives. Whether its discount, high street outfits or haute couture on the coveted runway, it's worth seeing how much you, and your contestants, know about the stuff we put on our bodies every day. So, without much further ado, it's time to kick off our ultimate fashion quiz!
Gather round your style setters, your snappy dressers and just anyone who'd love some sartorial trivia. Whether its friends, family or your colleagues, and whether you're hosting a Zac Posen-themed Zoom call or a real-life Ralph Lauren-inspired night, anyone can take part in this trendy take on a fantastic fashion quiz.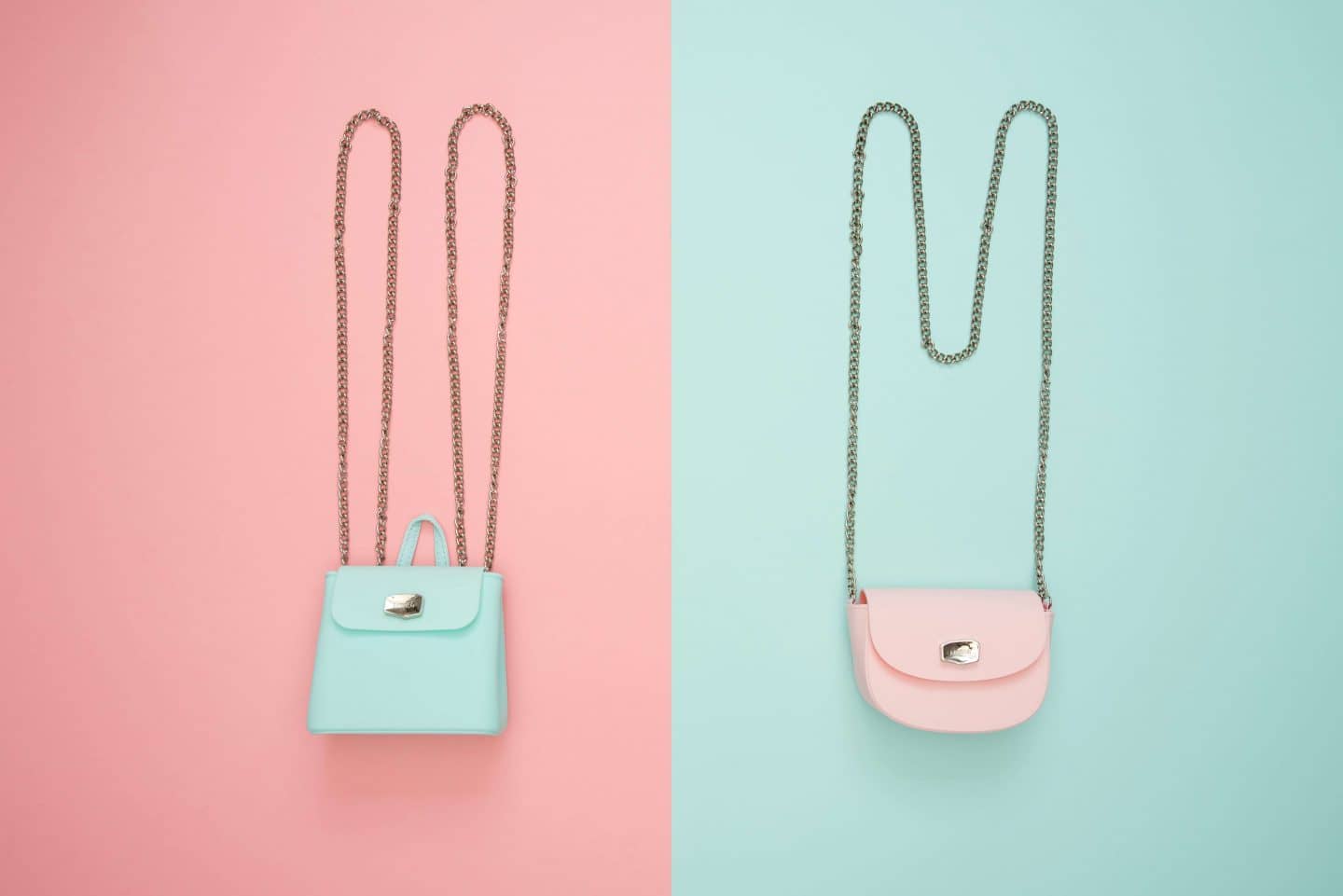 Fashion Quiz from the Big Screen
It's worth diving right into this fashion quiz with a slightly easy round, particularly for those film buffs out there. In this easy round of fashion trivia, we start with the silver screen and the movies that have featured fashion as a key theme. Just use the clues to guess the name of the famous film in question.
1. Released in 1957, starring Audrey Hepburn and Fred Astaire and featuring songs by the Gershwin brothers.
2. Released in 1994, directed by Robert Altman, featuring an all-star cast and set during Paris fashion week.
3. Released in 2006, starring Anne Hathaway and Meryl Streep and follows the action behind the scenes of a fashion magazine.
4. A television movie from 1998, starring a then lesser known Angelina Jolie as the titular character.
5. A documentary from 1995 following designer Isaac Mizrahi.
6. A cult comedy from 2001 featuring Ben Stiller and Owen Wilson who are rival models.
7. A 2017 film directed by Paul Thomas Anderson with Daniel Day Lewis in the leading role.
8. 2016 film release based on popular 1990s British Sitcom. Both featuring Joanna Lumley and Jennifer Saunders.
9. 2004 film with Kate Hudson as a young executive in the fashion world who becomes guardian to her late sister's children
10. 2018 documentary tracking the life and career of designer Alexander McQueen.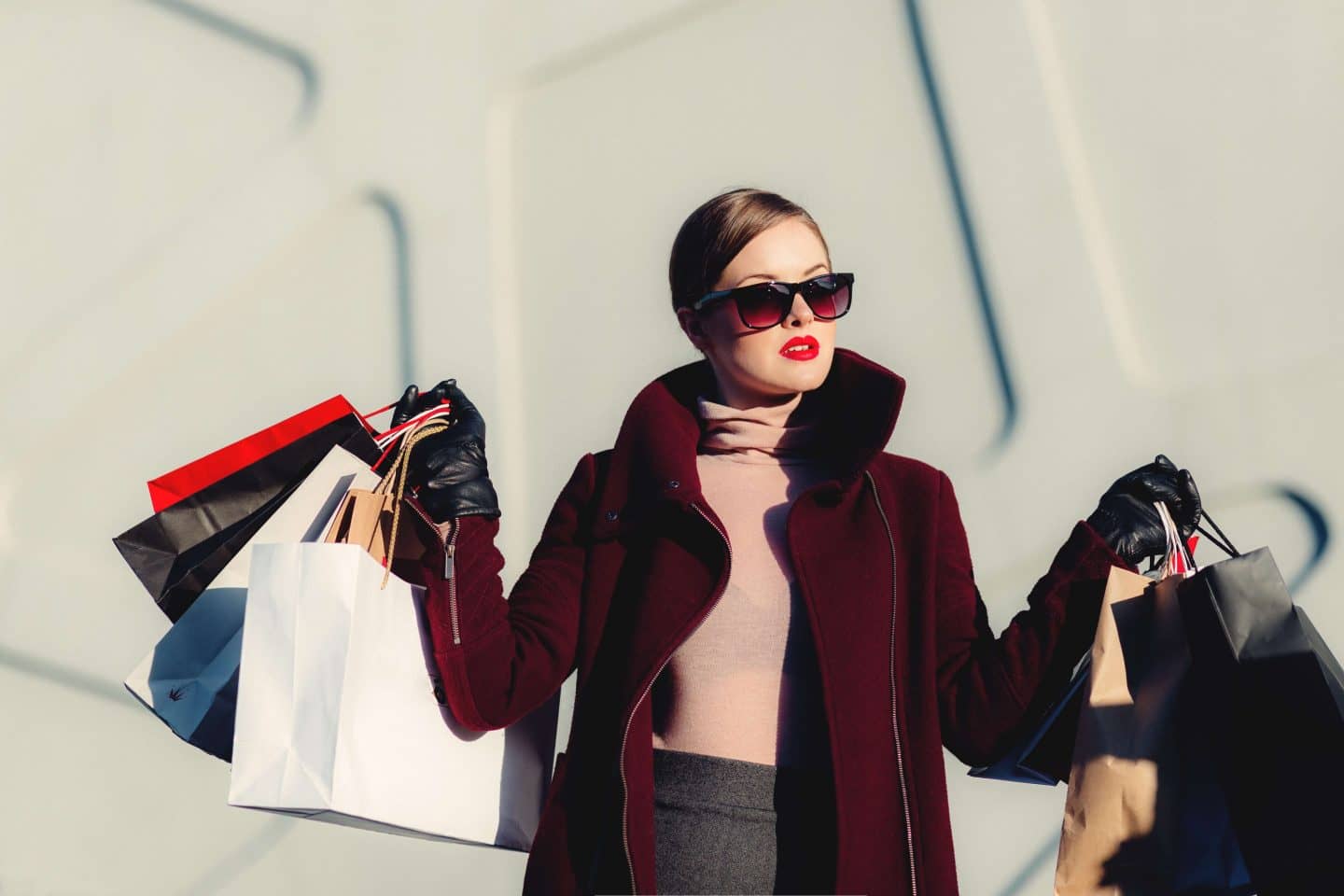 More film trivia needed? Check out our 2000s movie trivia quiz questions and answers
Fashion Quiz from the Big Screen Answers
Funny Face
Prêt-à-Porter
The Devil wears Prada
Gia
Zoolander
Phantom Thread
Absolutely Fabulous The Movie
Raising Helen
McQueen
Did you know? A love of fashion endured throughout Hepburn's career and life, so much so that it was she that presented Ralph Lauren with the first ever C.F.D.A. Lifetime Achievement Award in 1992.
Vintage Fashion Quiz Questions and Answers
How much do you, and your participants, know about the different fashion periods throughout the years? In this, our second round of the night, we go retro, checking out the vintage trends throughout the ages.
1. Which decade saw the Flapper style become famous?
2. Which century first saw the Empire dress line, with its low-cut dress with a high waist line and short bodice?
3. Which North London Market is famous for vintage fashion?
4. In which decade was the bikini first patented?
5. Bell bottom jeans became popular in which decade?
6. Which female British designer popularised the mini skirt in the 1960s?
7. In what decade did Yves Saint Laurent debut le smoking?
8. Diane von Fürstenberg created which style of dress, perfect for every body type, in the 1970s?
9. What form of resist dyeing became popular in the 1960s?
10. Which decade saw shoulder pads become popular in women's' fashion, inspired by TV shows such as Dynasty and Dallas?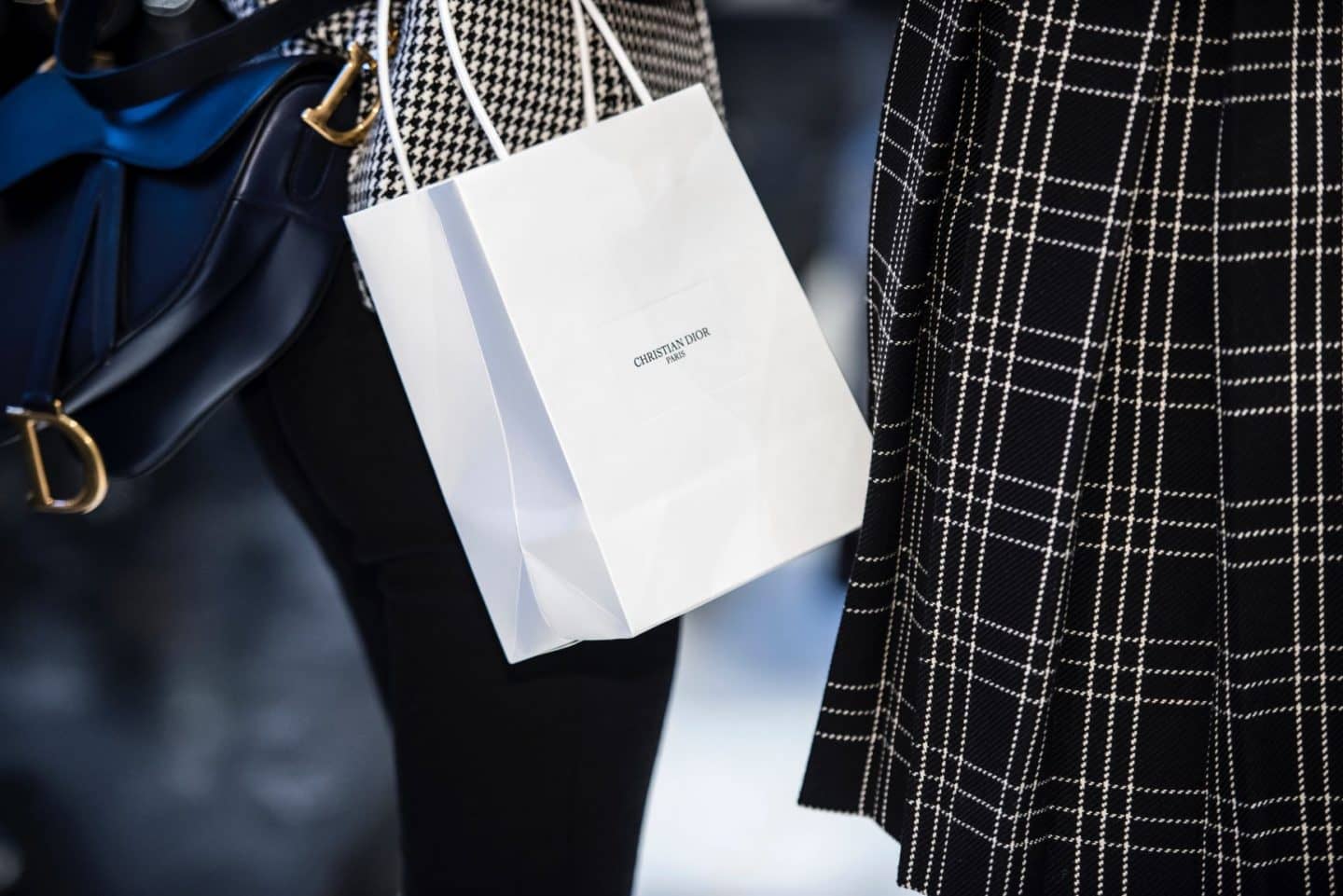 Recommended Reading: History trivia questions and answers
Vintage Fashion Quiz Answers
1920s
17th century
Camden
1940s
1970s
1960s
The wrap
Tie-dye
1980s
Brands and Designers Quiz Questions
If it's not Calvin Klein or Coco Chanel, who are the most famous designers of all time? And what are some of the brands that have truly made it on (and off) catwalks across the world? Let's dedicate ten fashion quiz questions to some of the globe's most cut-through designers and some of the most celebrated labels.
1. Roca wear was founded by which rap star?
2. What does Cord magazine rate as the most valuable brand in fashion? It estimates the value as being 28.1 billion USD!
3. Which British brand is famous for a distinct tartan motif?
4. Which animal appears on the logo for Coach?
5. Which brand makes the iconic Bayswater bag?
6. Which French eponymous label has a crocodile as its main logo
7. Shoe designer Manolo Blahnik was born in which country?
8. Philip Tracey is known for designing which items of clothing?
9. L.A.M.B. is whose label?
10. The Hermes brand is most famous for?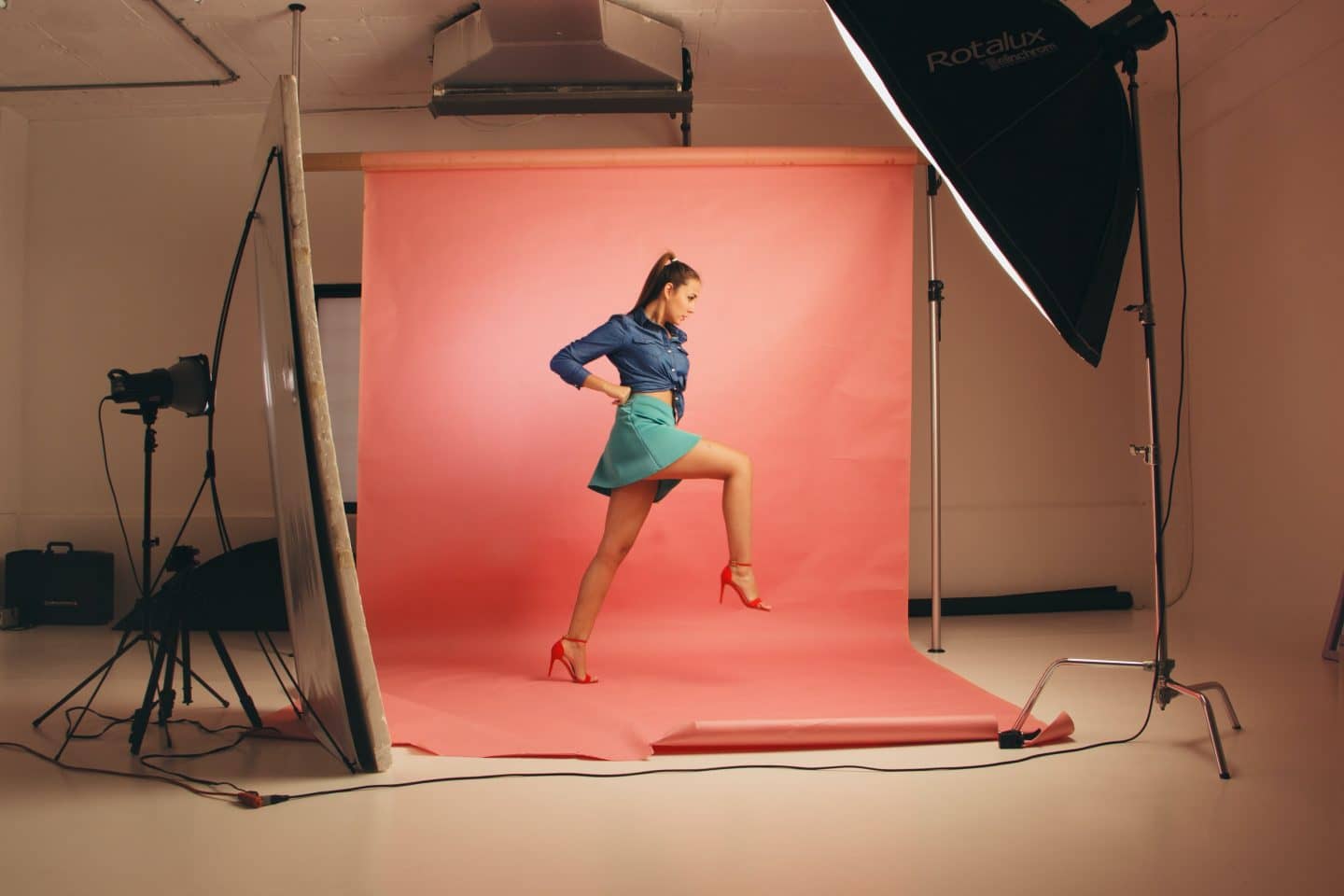 Read next: Full arts and literature quiz
Brands and Designers Quiz Answers
Jay-Z
Louis Vuitton
Burberry
Horse (and stage coach)
Mulberry
Lacoste
Spain
Hats
Gwen Stefani
Scarves
Men in Fashion Quiz Questions and Answers
While women's fashion usually dominates the headlines and the runways of the world, there's no doubt that many men have made their mark on the international fashion scene. In this round, we look at some of the male designers and models at the top of their game.
1. Which male model became the spokesman for I can't believe it's not butter in 1994?
2. Which fashion designer went on to direct films such as A Single Man?
3. Which former Calvin Klein model made his acting debut in Marie Antoinette?
4. Which British designer earned the titles "L'Enfant Terrible" and "The hooligan of English fashion" with his collections such as "Highland Rape"?
5. Which male supermodel, born in Billericay was discovered when he won a TV competition in 2001 when a friend entered him?
6. Marky Mark Wahlberg also modelled which brand of underwear in the 1990s?
7. Which American designer started his career selling ties outside the Empire State Building and also was born with the surname Lifshitz?
8. Which Welsh designer became creative director of Givenchy in 2001?
9. Which designer created the Italian kit and officials' outfits for the 2012 Olympics?
10. Which male model was VH1's man of the year?
Read next: Entertainment quiz questions and answers
Men in Fashion Answers
Fabio
Tom Ford
Jamie Dornan
Alexander McQueen
David Gandy
Calvin Klein
Julien McDonald
Giorgio Armani
Tyson Beckford
Fashion and TV Quiz Questions
Even if you're bingeing Netflix in your pyjamas or trawling through Amazon Prime in a tracksuit, you can probably still appreciate fashion on the small screen. So, let's celebrate getting halfway through this fashionista's quiz by delving into the exciting world of fashion on TV.
1. Who was the original male presenter of BBC programme The Clothes Show?
2. Which streaming site is the home of Emily in Paris, featuring Lily Collins?
3. Which E program featured the late Joan Collins and other Fashionistas rating celebrity fashion?
4. Which 1980s power soap featuring Joan Collins and John Forsythe is seen as the epitome of 1980s fashion and design?
5. How many experts appear to help the straight guy in Queer Eye?
6. Heidi Klum was the original host of which reality show starting in 2004?
7. Next in Fashion features Tan France and which British personality as hosts?
8. Britt Robertson was the lead role in which 2017 Netflix show?
9. Which underwear firm televised an annual catwalk show featuring its own Angels?
10. Which British spin off from an American Show discovered British model (and future wife of Peter Crouch) Abbey Clancy?
We think you'd like: Friends TV Quiz
Fashion and TV Quiz Answers
Jeff Banks
Netflix
Fashion Police
Dynasty
5
Project Runway
Girlboss
Victoria's Secret
Britain's Next Top Model (spin off from America's Next Top Model). She finished runner up in its second season.
Fun Fact: Abbey Clancy returned to become the host of a rebooted version of the show in 2015, 9 years after first competing.
Sport and Fashion Quiz Questions and Answers
While more traditional fashion is more tailoring than it is traipsing around a tennis court, modern day fashion is often linked to sport. Athleisure has become its own hotly-contested category and even sports shoes and sneakers can set you back a month's wages for a limited edition model.
Think your quizzers know a bit about sport and fashion? Let's combine them in this (slightly trickier) round of sport-themed fashion quiz questions.
1. Which label designed the US Uniform for the 2016 Olympic opening ceremony?
2. Which designer and daughter of a Beatle launched a collaboration with Adidas in 2004?
3. Which supermodel is married to Tom Brady?
4. The 1994 Olympics saw Nancy Kerrigan compete in an outfit designed by who?
5. Which designer designed Norwich City's strips between 1997 and 1999?
6. Which designer is married to David Beckham?
7. Kate Upton married which Major League Baseball Pitcher in 2017?
8. Which David Bowie song fittingly played as Kate Moss and others took to the catwalk at the 2012 Olympic closing ceremony?
9. What is the Kanye West and Adidas collaboration called?
10. Which Tennis icon has the label Serena?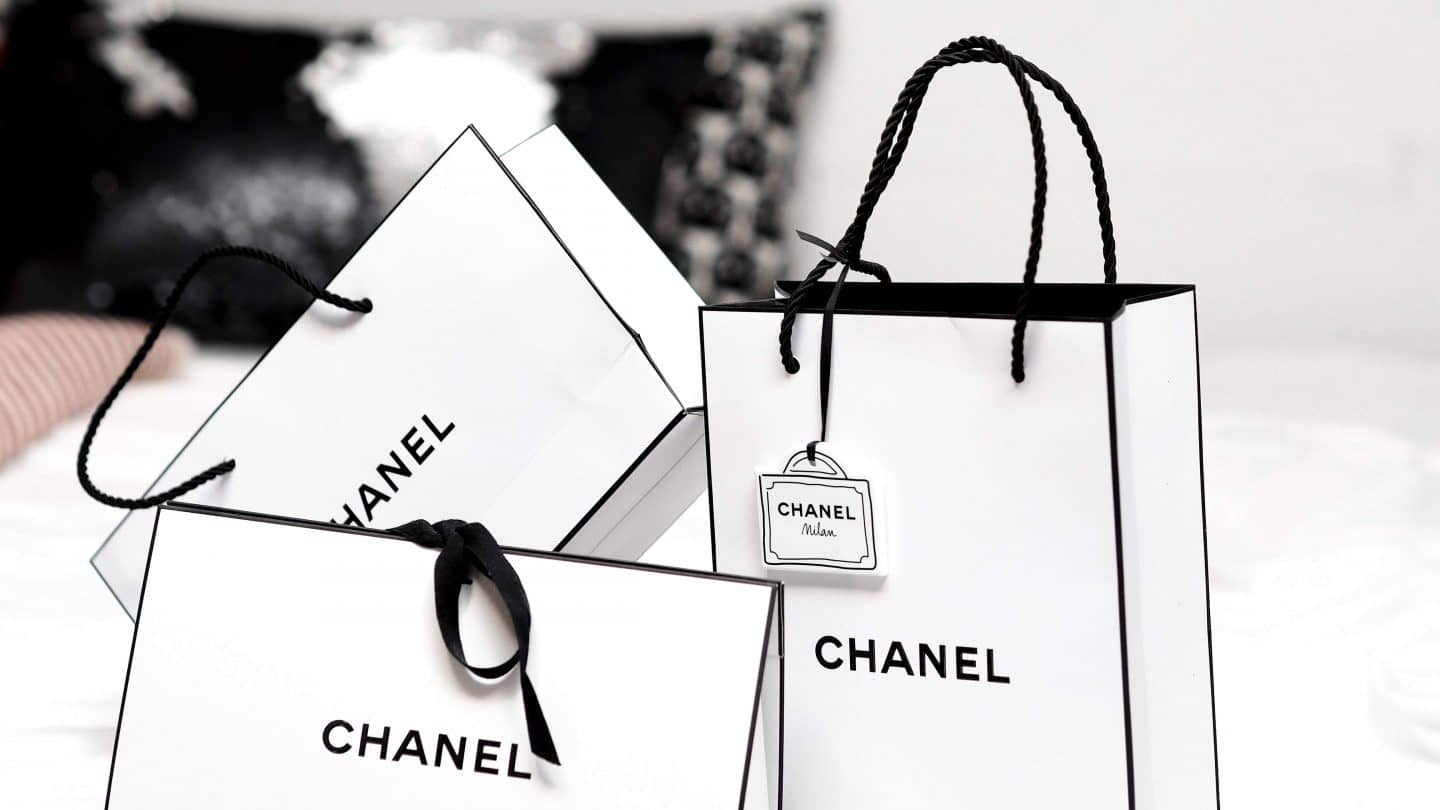 More keen on sporting fare? Try our easy sports quiz questions
Sport and Fashion Quiz Answers
Ralph Lauren
Stella McCartney
Giselle Bundchen
Vera Wang
Bruce Oldfield
Justin Verlander
Fashion
Yeezy
Serena Williams
Fun Fashion Quiz Questions
Has this quiz been Missoni Impossible so far? (yes, sorry for the pun). It's time to lighten it up and toss in a round of easy fashion questions, that even the clothing-challenged might be able to complete! Here are ten fun, simple quiz questions about fashion.
1. Which underwear brand became infamous for causing traffic accidents with their Hello Boys billboards?
2. Which country has lederhosen as part of its national dress?
3. Which music band's fan wore tartan turn ups?
4. Which Sex and the City character said: "I like my money right where I can see it, hanging in my closet."
5. Whose designer platform shoes were Naomi Campbell wearing when she fell on the catwalk in 1993?
6. Who is editor-in-chief of American Vogue?
7. What nationality is Giselle Bundchen?
8. Which city is the fashion capital of Italy?
9. Who created America's Next Top Model?
10. In the UK, it's called a bum bag, what is it called in the USA?
Find more fun in our fun quiz questions and answers
Fun Fashion Quiz Answers
Wonderbra
Germany
Bay City Rollers
Carrie Bradshaw
Vivienne Westwood
Anna Wintour
Brazilian
Milan
Tyra Banks
Fanny pack
Designer Quiz Questions and Answers
We couldn't get enough of our designer trivia fodder in an earlier round so thought we'd repeat the favour; yup – we've dreamed up another ten questions about renowned designers, and some of the iconic pieces they've crafted over their careers.
1. Which designer label was responsible for "that dress" worn by Liz Hurley at the 1994 Four weddings and a funeral premiere?
2. Which designer is missing from the catchphrase of Eddie and Patsy in Absolutely Fabulous? "It's _______ sweetie"
3. Who designed Princess Diana's wedding dress?
4. Who designed the Team GB Olympic kit in 2012 and 2016?
5. Which designer has the origins of the "Little Black Dress" ascribed to her designs in the 1920s?
6. Name who designed Carrie's wedding dress in Sex and the City?
7. The 1994 Olympics saw Nancy Kerrigan compete in an outfit designed by who?
8. Which designer is famous for iconic red soles on his signature stiletto designs?
9. Which designer's main label is DKNY?
10. Which German designer was famous for his signature white blonde ponytail and black sunglasses?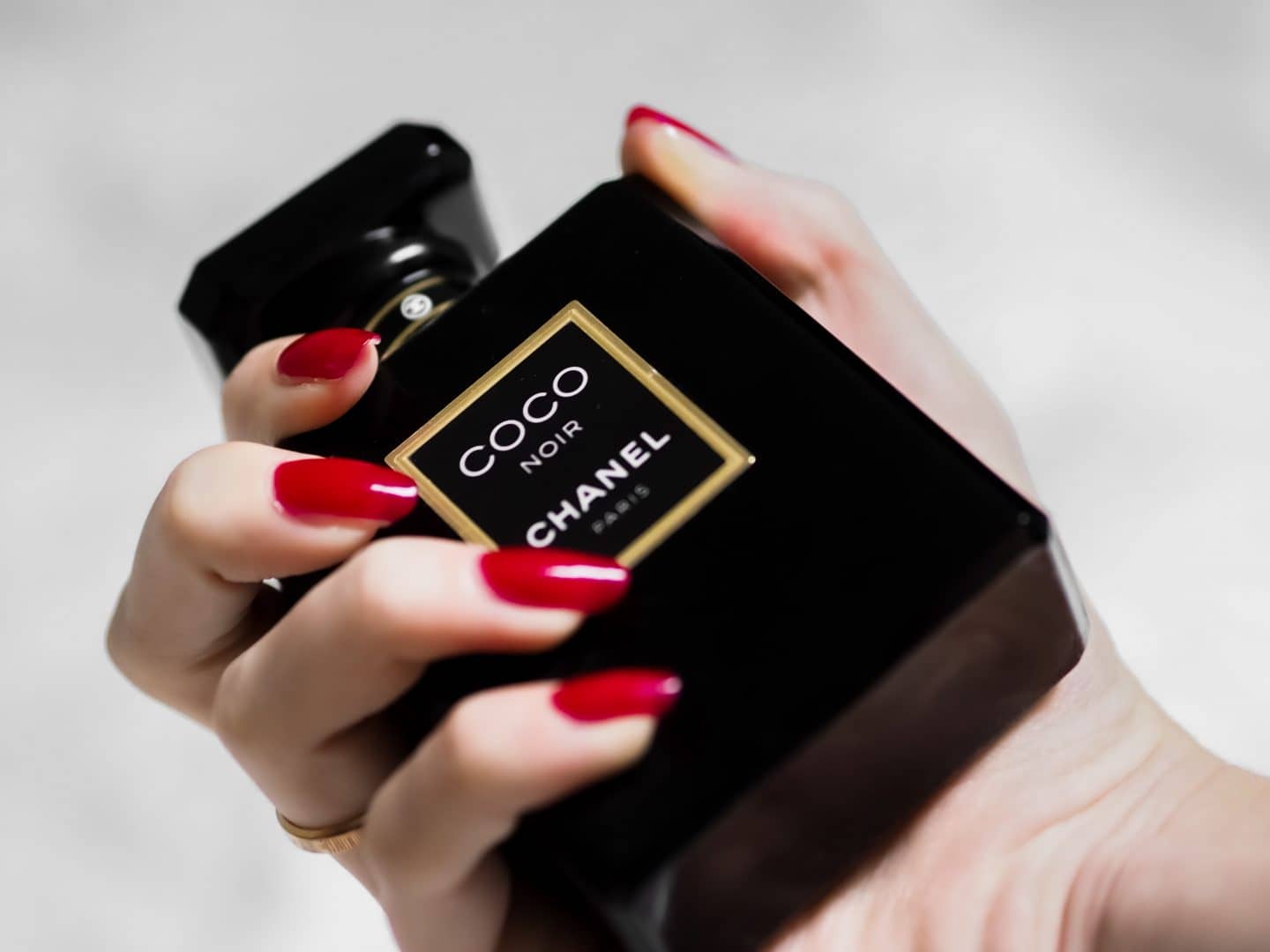 We think you'd like: Music trivia questions
Designer Quiz Answers
Versace
Lacroix
Stella McCartney
Coco Chanel
Vivienne Westwood
Vera Wang
Christian Louboutin
Donna Karan (the NY is for New York)
Karl Lagerfeld
High Street Fashion Quiz Questions and Answers
Fashion isn't always about frou-frou, fizzy champagne and frilly skirts on the catwalk. Fashion can also be accessible to everyone, as evidenced by the many discounters and department stores found on high streets across the globe. Can your contestants tell their Ted Baker from their Boden? Find out in this penultimate round of our fashion quiz, solely focused on high street fashion trivia.
1. High Street store H&M began in which European country?
2. Former British High Street stalwart BHS became defunct in 2016. What did BHS stand for?
3. Which former British tennis star launched a fashion line in 1952?
4. According to YouGov what is the most popular fashion brand in the UK?
5. in 2007 Kate Moss designed a line for which High Street store?
6. Which British store has in-house labels such as Autograph and Blue Harbour?
7. Which denim brand was founded by a German immigrant in San Francisco?
8. What is the largest shopping centre in the UK?
9. Irish store Penney's is known as what in the UK?
10. Which British brand opened its first store in Covent Garden in 2004? The brand based its designs on classic Americana with Japanese graphics.
One of our favourite quizzes: Board games quiz questions
High Street Fashion Quiz Answers
Sweden
British Home Stores
Fred perry
Clarks
Topshop
Marks and Spencer
Levi Strauss
The Metro centre in Gateshead
Primark
Superdry
Interesting Fact: It was widely reported that the Topshop collaboration was Kate Moss' idea and she approached Topshop owner Phillip Green by saying 'I'm a girl from Croydon, you're a boy from Croydon. Why don't we do something?'
A Mixed Bag of Trivia
It's the final round and, to keep it interesting, we thought we'd put forward a patchwork of questions; a 'mixed bag' of marvelous fashion quiz questions covering everything from trainers to tie knots.
1. What does website ASOS stand for?
2. Who was subject to the documentary Maddman?
3. Who is creative director of Moschino?
4. Which 1983 film featuring Jennifer Beals popularised legwarmers?
5. How many pockets does a pair of jeans traditionally have?
6. Which 1990 George Michael music video featured Naomi Campbell, Linda Evangelista, Tatjana Patitz, Christy Turlington, and Cindy Crawford and was directed by David Fincher?
7. Which literary and Disney villain is obsessed by the idea of a dalmatian skinned fur coat?
8. What store and clothing label was founded by Liam Gallagher?
9. What shape is a Windsor tie knot?
10. Which trainer and sportswear company (now owned by Adidas) was founded in Bolton in 1895?
Need more quiz content? 100 easy general knowledge quiz questions and answers
A Mixed Bag of Trivia Answers
As seen on screen
Steve Madden
Jeremy Scott
5
Freedom 90
Cruella de Vil
Pretty Green
Triangular
Reebok
Fun Fact: The title Pretty Green is thought to be inspired by a song title by The Jam.
So, how did you and your fellow fashionistas fare? Anyone hanging up their quizzing Louboutins? Let us know how you did in the comments below or, if you have any suggestions or new quiz questions for us, please do drop us a line!
---
Want to save this for later? Why not pin it…