From ditloids to dingbats, if you're looking for the most fun (and definitely peculiar) quiz on the internet, you've come to the right place! We've collected 100 of the most head-scratchingly strange, definitely dotty and almost obscenely odd fun general knowledge quiz questions and answers.
Just gather your friends, family or even colleagues round for your pub quiz, or for virtual quizzes on Zoom, Skype, House Party and the like, and test their general knowledge with these off-the-wall fun trivia teasers!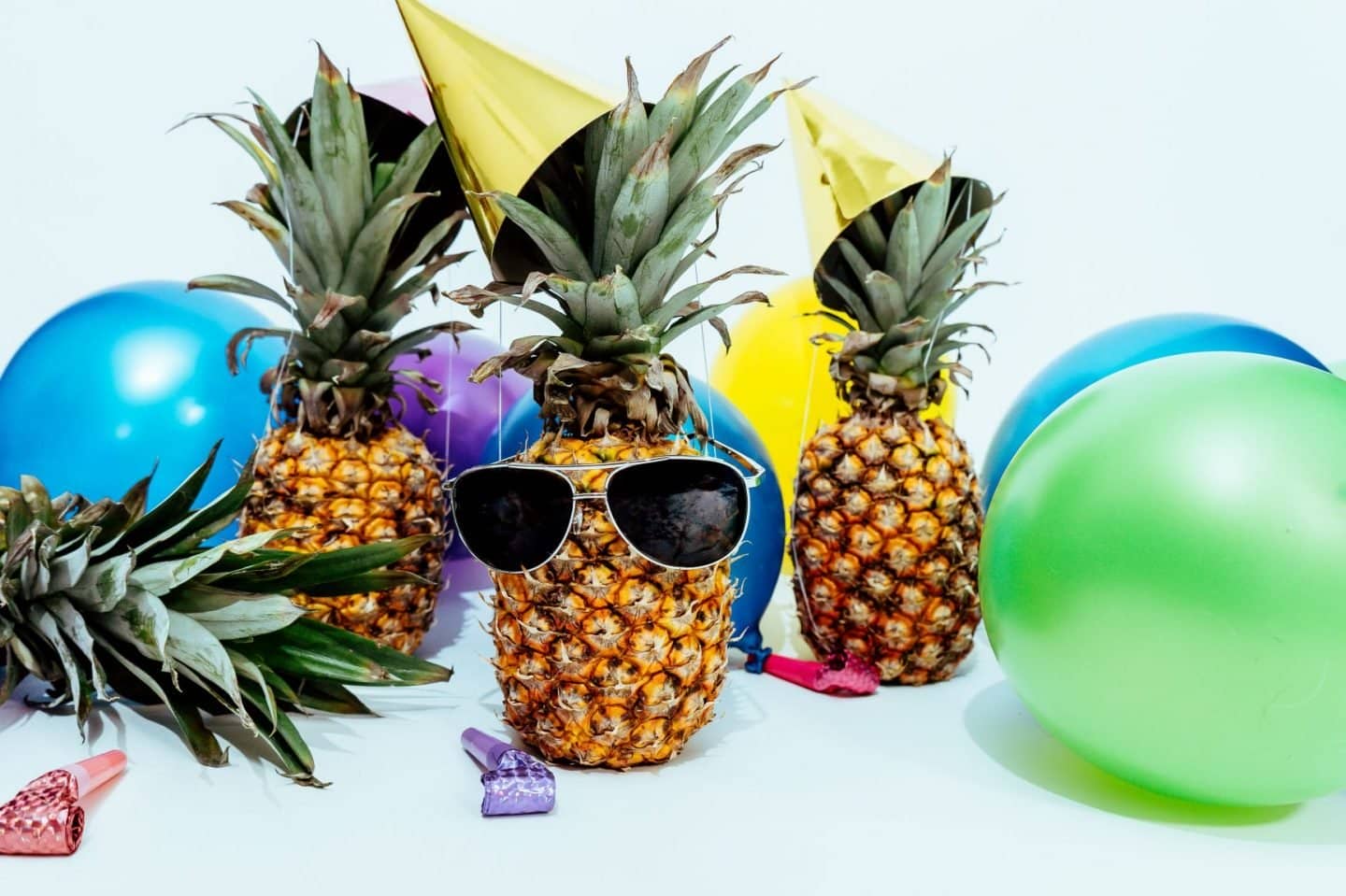 Fun General Knowledge Quiz Questions and Answers
Why not start your fun quiz with a bit of a warm-up round, featuring great general knowledge questions that will have your contestants chuckling to themselves:
1. Which olden day film star once entered a competition to find his own look-alike and came third?
2. What is the name given to a donkey crossed with a zebra?
3. In October 1999, which (once labelled 'wooden') Hollywood actor was charged with breaching the peace after being found by police playing bongos naked in his own house?
4. How many months have 28 days in them?
5. What is it that bees collect?
6. If you dug a hole through the centre of the earth beginning from Wellington, New Zealand, in which country would you end up?
7. You can sneeze in your sleep. True or False?
8. In which town is the UK Dyslexia Trust based?
9. Which three words appear at the end of a Looney Tunes cartoon?
10. In Texas, it's illegal to swear in front of a corpse. True or False?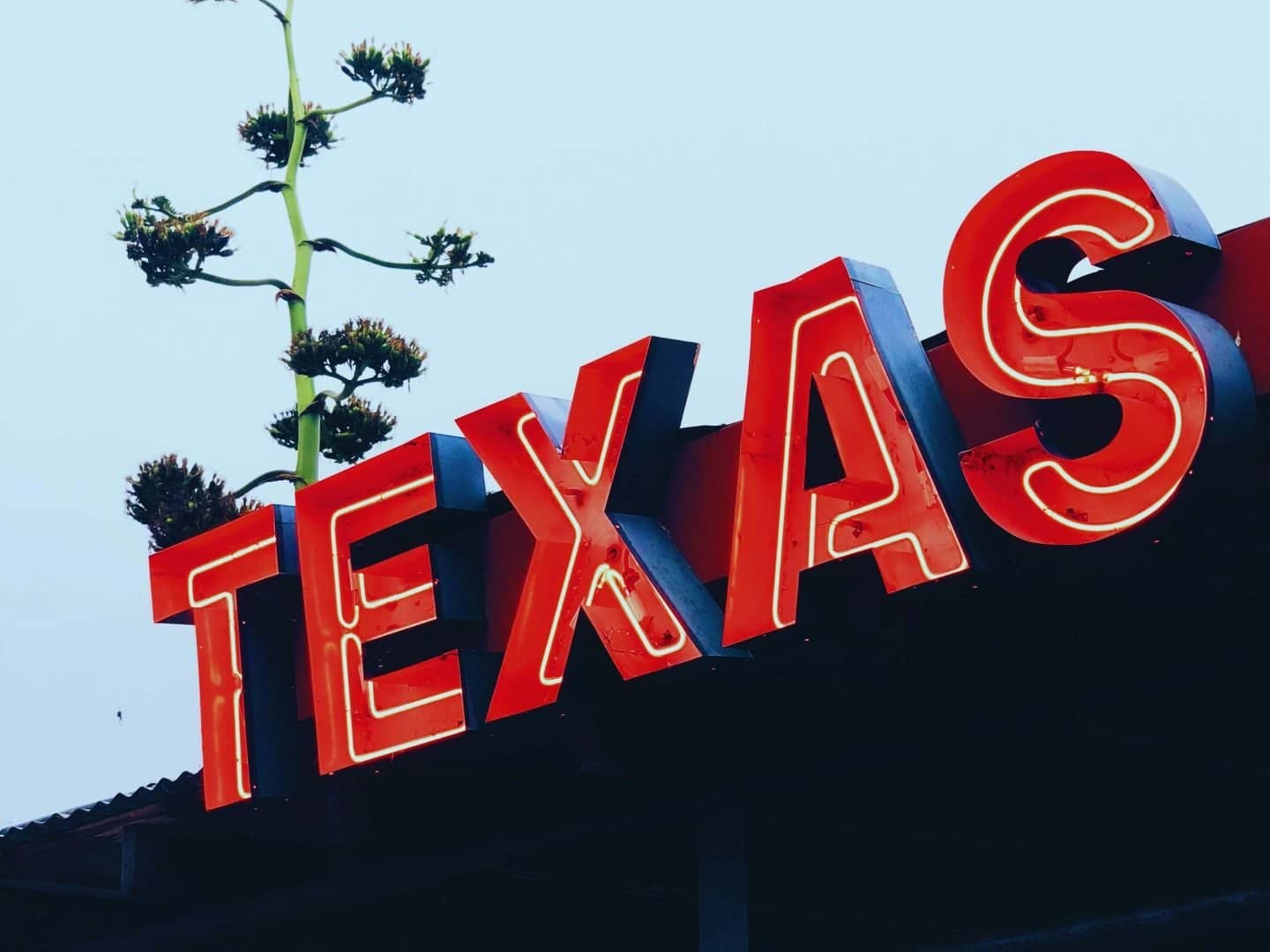 Read next: 100 awesome arts and literature quiz questions.
Fun General Knowledge Quiz Answers
Charlie Chaplin
Matthew McConaughey
12 (most have 28 and then a few more)
Pollen and nectar
False
Reading
That's all folks
True
Dingbats Fun General Knowledge Quiz Questions and Answers
Got everyone fired up? Move them into unknown territory, with ten fun dingbats questions and answers! Not familiar with dingbats?
Essentially a 'dingbat' is a visual word puzzle which you can use to identify a well-known phrase or saying. Take for example RIGHT=RIGHT, which can be solved as 'Equal Rights' or THOUGHT AN which is 'An Afterthought'. Get it? Good! Remember to explain those two examples up front.
Now regardless of whether it's a virtual or 'in person' quiz, this round will need a bit of preparation. You'll need to put the words in question on a slide or page, since it's pretty important your participants can see it before trying to solve it!
1. What time of the year is denoted by this sequence of letters: abcdefghijkmnopqrstuvwxyz?
2. CH POORRI
3. hijklmno?
4. Symphon
5. CCCCCCC
6. Bjaockx
7. PotOOOOOOOO
8. me just you
9.Polmumice
10. Xmascara
Need more questions? Check out The best travel trivia questions and answers.
Dingbats Fun General Knowledge Quiz Answers
Noel (No-L) or better known as Christmas
Take from the rich and give to the poor
Water (H2O)
Unfinished symphony
Seven seas
Jack in the box
Potatoes
Just between me and you
Mother-in-law
Kiss and make up
Ditloids Fun General Knowledge Quiz Questions and Answers
Piqued their interest with the dingbats? Move them swiftly along to ditloids!
Ditloids are a word puzzle where you use a set of numbers and letters to find a well-known saying, movie or book. So, for example, 24 = H in a D would be solved as 'Twenty-Four Hours in a Day' and 3 B M would give you the answer 'Three Blind Mice'.
Again, like the previous round, you'll need a visual aid or at least read them out and give your contestants time to write them down…
1. 366 D in a LY
2. 52 C in a P
3. 1001 A N
4. 12 S of the Z
5. 30 D has S, A, J and N
6. 16 O in a P
7. 80 D A the W
8. 7 W of the W
9. A P is W 1000 W
10. 1 S S for M, 1 G L for M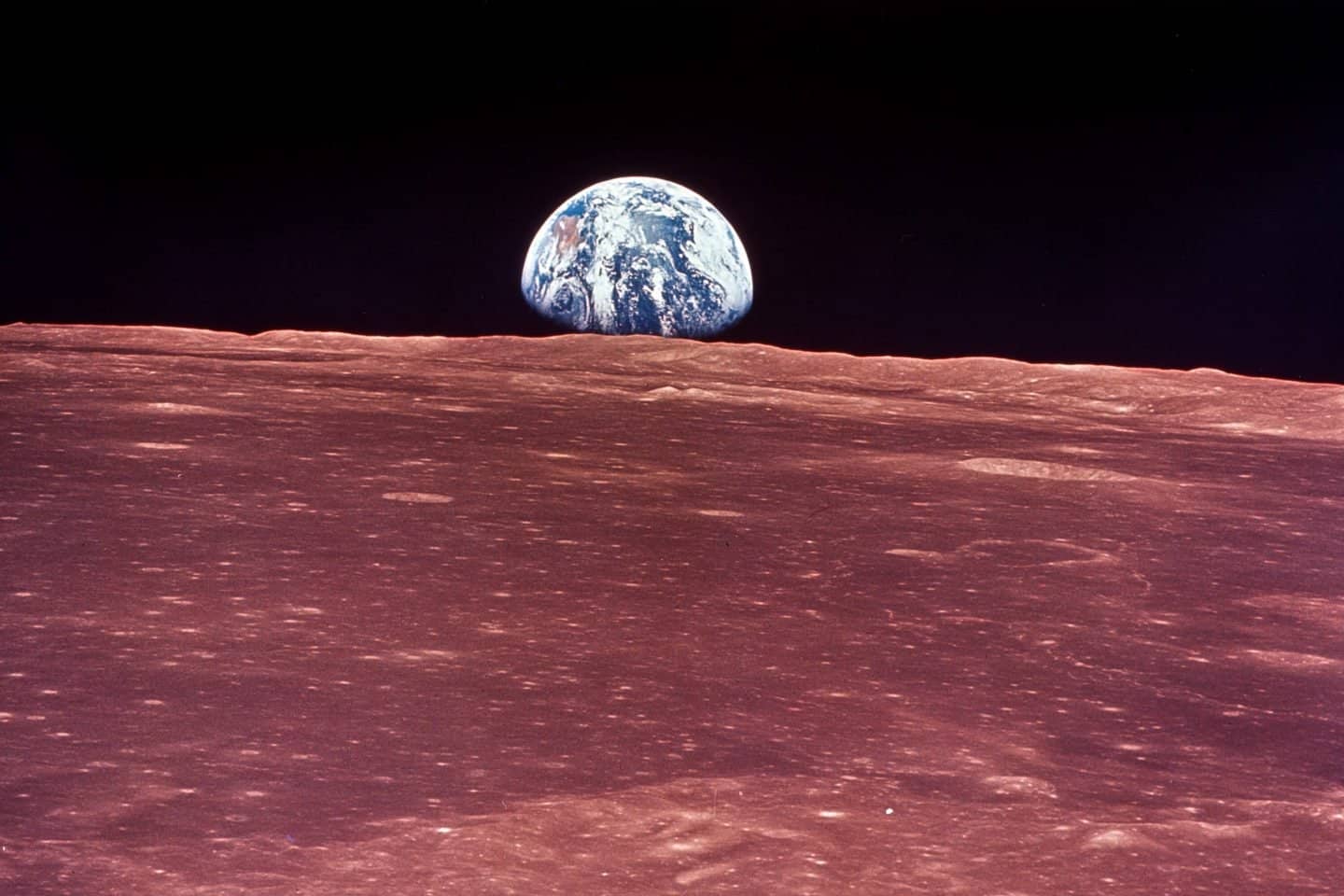 Need another round? Why not try our Best Southeast Asia quiz questions and answers.
Ditloids Fun General Knowledge Quiz Answers
366 days in a leap year
52 cards in a pack
1001 Arabian Nights
12 signs of the zodiac
30 days has September, April, June and November
16 ounces in a pound
80 days around the world
7 wonders of the world
A picture is worth 1000 words
1 small step for man, one giant leap for mankind
Cheesy Rhyming Fun Quiz Questions and Answers
Do they know their roquefort from their ricotta? Their Havarti from their haloumi? Mix it up with this particularly fun set of trivia quiz questions which pairs up a type of cheese, and pairs it with a rhyming answer.
The aim here is for them to guess both answers, making this round out of twenty points.
1. What is a Spanish cheese made from sheep's milk and a manufacturer of motorhomes?
2. What is Wallace and Gromit's favourite cheese and the name of a popular Julia Donaldson book charting the adventures of a mollusc?
3. What is the name of a blue-veined Italian cheese originating in the Lombardy region and an American multinational communications company?
4. What is the name of the rouge coloured cheese from the midlands and the bald-headed character from the Addams Family?
5. What is the name of the popular hard blue veined cheese originated from a village in Cambridgeshire and a poet who wrote Paradise Lost?
6. What is a ball shaped Italian cheese and a character who arrived in a pumpkin but left on foot with only one shoe?
7. What is the name of a hard-English cheese originating in the west country and a city in Saudi Arabia?
8. What is the name of a soft French cheese and the American film director who directed Malcolm X and BlacKkKlansman?
9. What is a mild flavoured yellowy orange Dutch cheese and Austrian Formula 1 driver who won three titles with Ferrari and McLaren?
10. What Italian cheese is made from the milk whey left over from the production of other cheeses and is Spanish sport which the Guinness Book of Records has dubbed the fastest moving ball sport?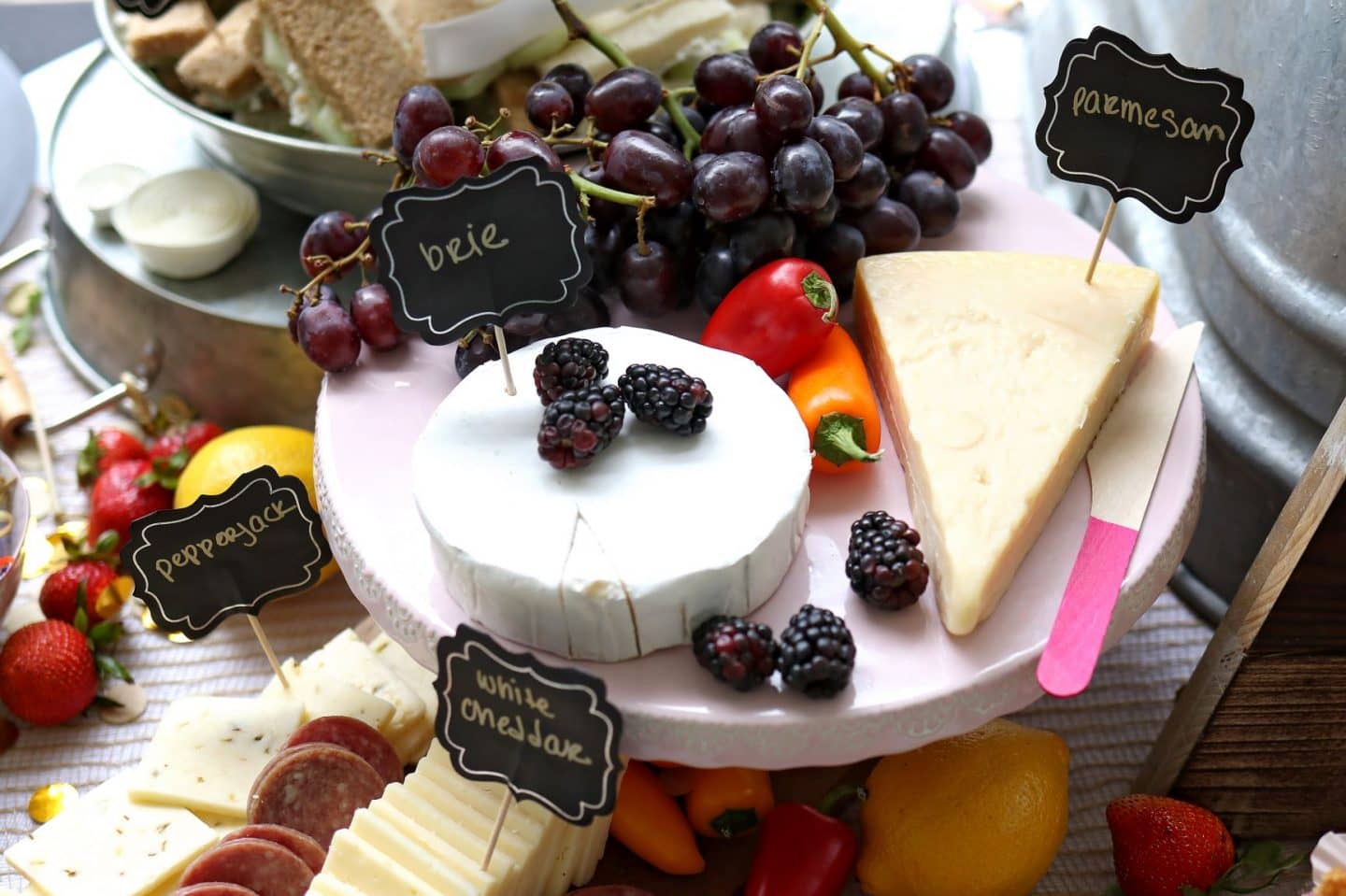 Cheesy Rhyming Fun Quiz Round Answers
Manchego and Winnebago
Wensleydale and the Snail and the Whale
Gorgonzola and Motorola
Red Leicester and Uncle Fester
Stilton and Milton
Mozzarella and Cinderella
Cheddar and Jeddah
Brie and Spike Lee
Gouda and Niki Lauda
Ricotta and Pelota
Interesting fact: Also, known as Jai Alai, pelota is known as the most lethal ball in sports. It is three-quarters the size of a baseball and harder than a golf ball. The best in the sport can toss the pelota at speeds greater than 300 km/h. Golf balls (not considered a 'ball sport') can be hit faster and shuttlecocks can reach nearly 500km/h.
London Underground Fun Quiz Questions and Answers
Now this might be a bit of a tricky round unless you're a Brit, so if you hail from the States or further afield, perhaps this one is not the best one for your audience. Or, challenge your contestants with this 'clues', the result of which is always a London Underground station.
1. Well you wouldn't flush it with champagne, would you?
2. Make'em sick
3. It's falling down
4. Doll is capable
5. 1609 metres and stop
6. An angry monarch
7. A slew of siblings
8. Oriental jacket
9. Nobleman captured
10. Recovery is typical
Read next: All the best sports quiz questions.
London Underground Fun Quiz Answers
Waterloo
Turnham Green
London Bridge
Barbican
Mile End
Kings Cross
Seven Sisters
Eastcote
Earl's Court
Ealing Common
Related to Envy Fun Quiz Questions and Answers
Okay maybe the title of this round seems a bit niche, but you'll soon find that all the fun trivia questions we've delivered in this round are related to one thing: the colour green.
Test out who quickly your participants catch on to the grass-tinted theme…
1. What colours are the Libyan flag?
2. Which Marvel comic villain is an enemy of Spiderman?
3. What autonomous territory within the Kingdom of Denmark is the largest island in the world?
4. Which 1999 film, based on a Stephen King book, stars Tom Hanks as a death row corrections officer and was nominated for four Oscars?
5. Which United States soul singer and songwriter later became a pastor and turned to gospel music?
6. In London, which Royal Park is situated between Piccadilly and Buckingham Palace?
7. What colour snooker ball is worth four points?
8. Which 1908 novel by Lucy Maud Montgomery, about a Canadian orphan, has been translated into 36 languages and has sold over 50 million copies?
9. Which NGO states its goal is to 'ensure the ability of the Earth to nurture life in all its diversity'?
10. Which Friends character has kissed all the other Friends?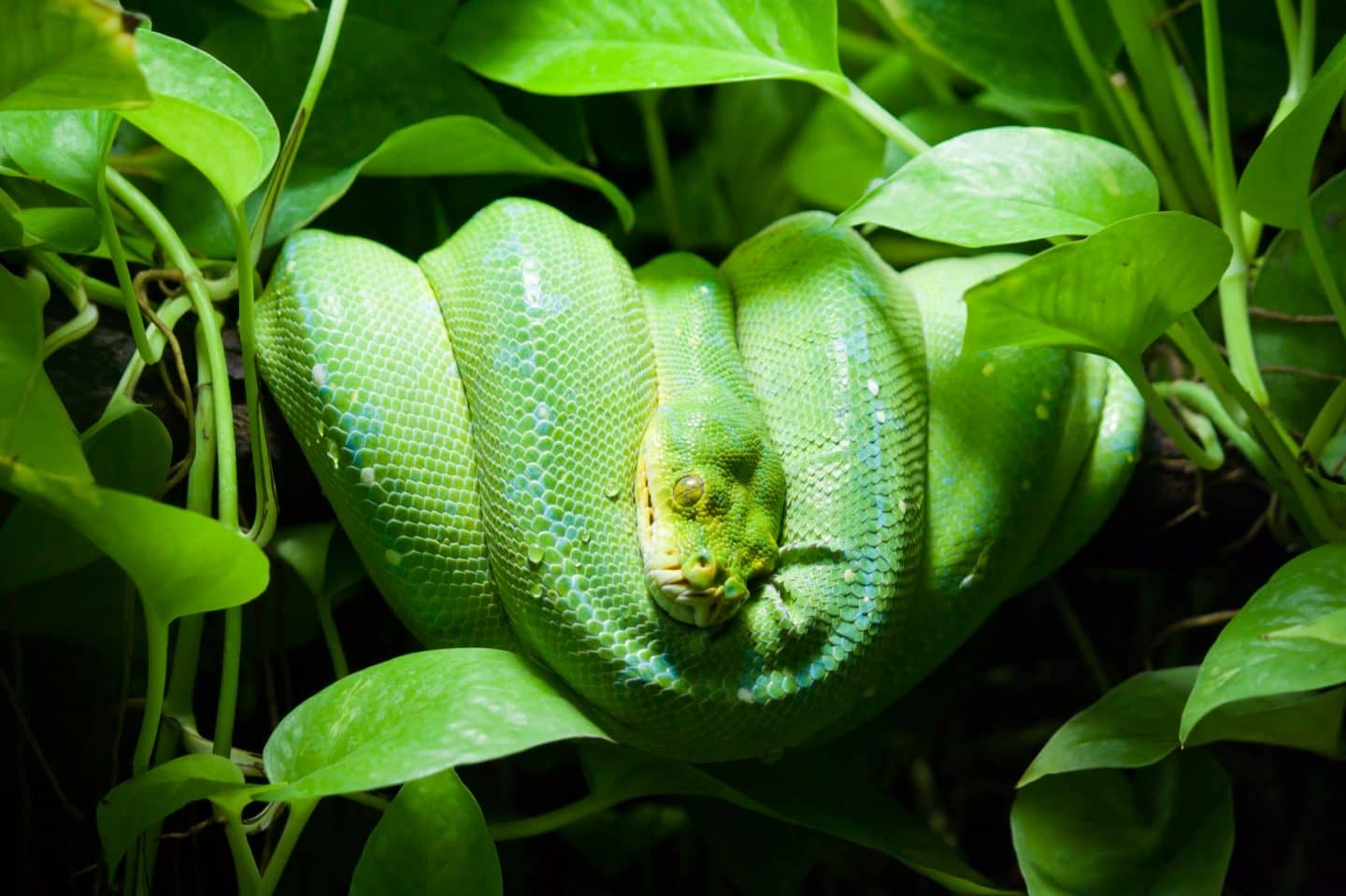 Some more great questions: List of great entertainment and music quiz questions and answers.
Related to Envy Fun Quiz Answers
It is just green
The Green Goblin, played on film by Willem Defoe, amongst others
The Green Mile
The Reverend Al Green
Green Park
Brown
Anne of Green Gables
Greenpeace
Rachel Green
Interesting fact: Jennifer Aniston dated Tate Donovan (who played Joshua, a love interest of Rachel) for three years from 1994, dated Paul Rudd (who played Mike, Phoebe's boyfriend) in 1998, and married Brad Pitt (who also made an appearance in the show) in 2000.
Fun Cluedo Style General Knowledge Quiz Questions and Answers
Ever been a fan of the popular board game, Cluedo? Then this round is a quizmaster's dream. Deliver the question as a clue by giving your participants the 'killer, weapon and location', for which they need to name the murder victim!
1. Scar; with the claws; on a cliff in the Pride lands
2. Villanelle; with her gun; in a Roman amphitheatre
3. Paris; with an arrow to the heel; Troy
4. Tybalt; with a sword; in the streets of Verona
5. A pack of squirrels; thrown down a chute; Mr. Wonka's factory
6. Dorothy; with her house; the land of Oz
7. Aya Stark; with a Valyrian steel dagger; the Godswood of Winterfell
8. Darth Varder; a light saber; the Death Star
9. Severus Snape; with a wand; in the Astronomy Tower
10. A crafty fox; with the fox's jaws; at the riverbank, being chased by a baker, his wife, a boy and various animals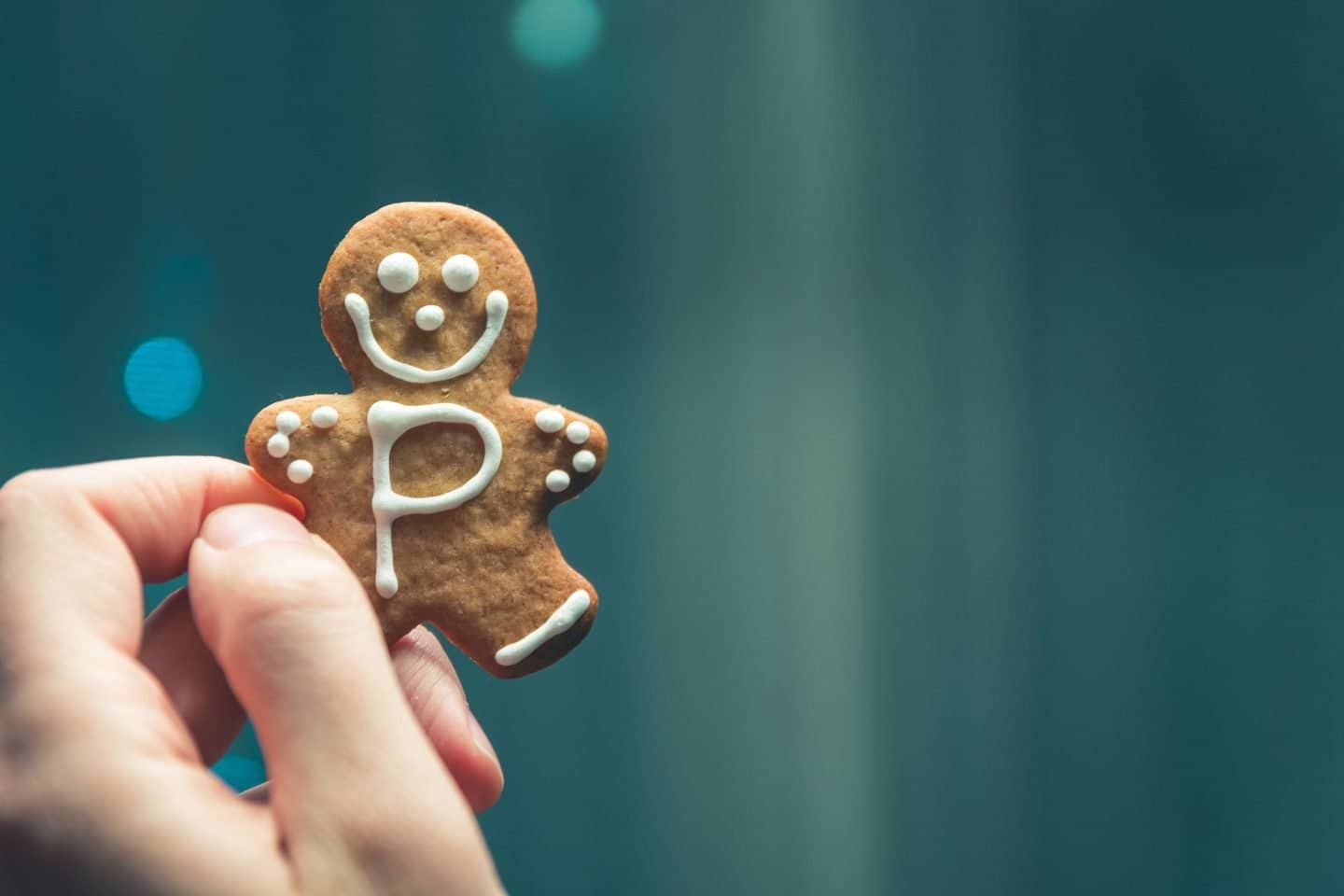 Fun Cluedo Style General Knowledge Quiz Answers
Mufasa, in Disney's Lion King
Eve
Achilles
Mercutio (in Romeo and Juliet; Romeo soon avenges the murder)
Veruca Salt (in Charlie and the Chocolate Factory)
The Wicked Witch of the East
The Night King (in the Game of Thrones)
Obi-Wan Kenobi, in Star Wars
Albus Dumbledore, in Harry Potter
The Gingerbread Man
More Fun Ditloids General Knowledge Quiz Questions and Answers
Didn't get enough of those ditloids from the earlier round? Neither did we! So we've put together some more fun easy quiz questions and answers in the form of ditloids:
1. 24 B B in a P
2. 7 D S
3. 6 W of H the E
4. 10 T I H A Y
5. 2001: A S O
6. 3 M and a B
7. 3 F H
8. 2 T D
9. S W and the 7 D
10. A S in T S 9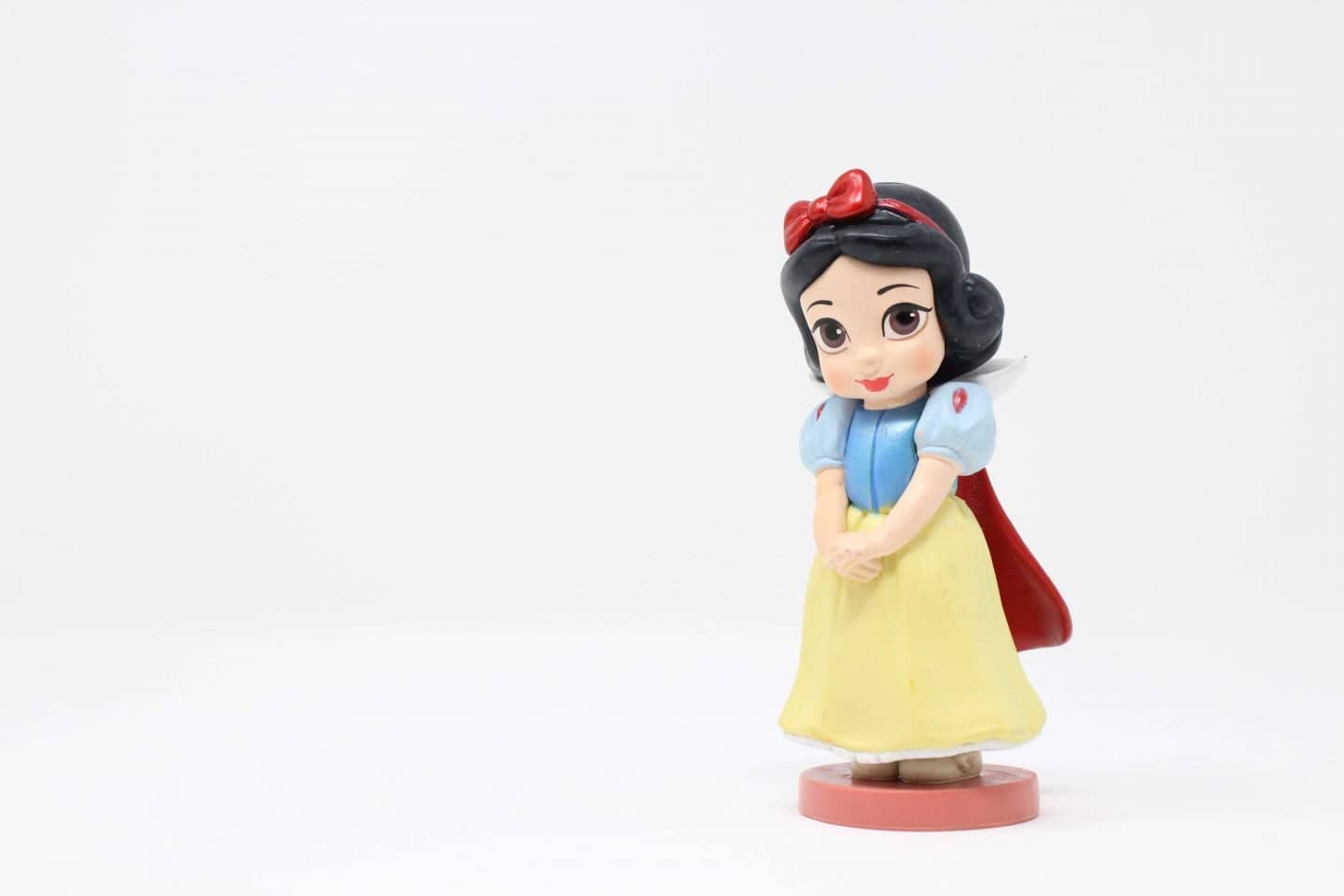 Want more questions? 100 great food trivia questions and answers.
More Fun Ditloids General Knowledge Quiz Answers
24 blackbirds baked in a pie
7 deadly sins
6 Wives of Henry the Eighth
10 Things I Hate About You
2001: A Space Odyssey
3 Men and a Baby
3 French hens
2 turtle doves
Snow White and the Seven Dwarves
A stitch in time saves 9
Interesting fact: This basically means don't procrastinate – 'mending a tear right away would only require one stitch instead of the ten stitches later if the tear goes unfixed and worsens.'
Fun Anagram Quiz Questions and Answers
Another round best delivered as a 'Picture Quiz', why not challenge them with ten awesome anagrams! We've mixed up the letters forming the names of these very famous people, for your participants to unscramble to find the celebrity or notable person.
1. He bugs Gore
2. Lives (clue: think music)
3. Old west action (clue: think film)
4. Nice silky woman (clue: think United States Presidency)
5. Media blind (clue: British Prime Minister hopeful in the mid-2010s with a big stone)
6. An arm? Good odea (clue: think famous football World Cup moments)
7. That great charmer (clue: think British Prime Minister)
8. Me, radium ace (clue: scientist)
9. A bad man (no lies) (clue: terrorist)
10. I am a weakish speller (clue: he didn't have spell check in his time, but he could really write)
Fun Anagram Quiz Answers
George Bush (President of the United States)
Elvis
Clint Eastwood
Monica Lewinsky
Ed Miliband
Diego Maradona
Margaret Thatcher
Madame Curie
Osama bin Laden
William Shakespeare
True or False Fun Trivia Questions and Answers
Some of the best easy quiz questions and answers are always True or False questions. Easier (we think) than multiple choice, essentially your contestants have a 50% chance of getting it right!
To make it a bit more interesting, though, we've themed it our a specific country or 'place' in the world (with a few surprises of course).
1. Is Bad Axe a real place or not?
2. Is Little Hangleton a real village?
3. Mount Dick – is this a real mountain?
4. How about Mount Cocks, though?
5. Surely there's no place called Mount Movie, is there?
6. Is there a Spinner's End?
7. How about Spectre Island?
8. Is Soda Springs real?
9. What about Haggerty Wingback?
10. Would you take your family to Hell?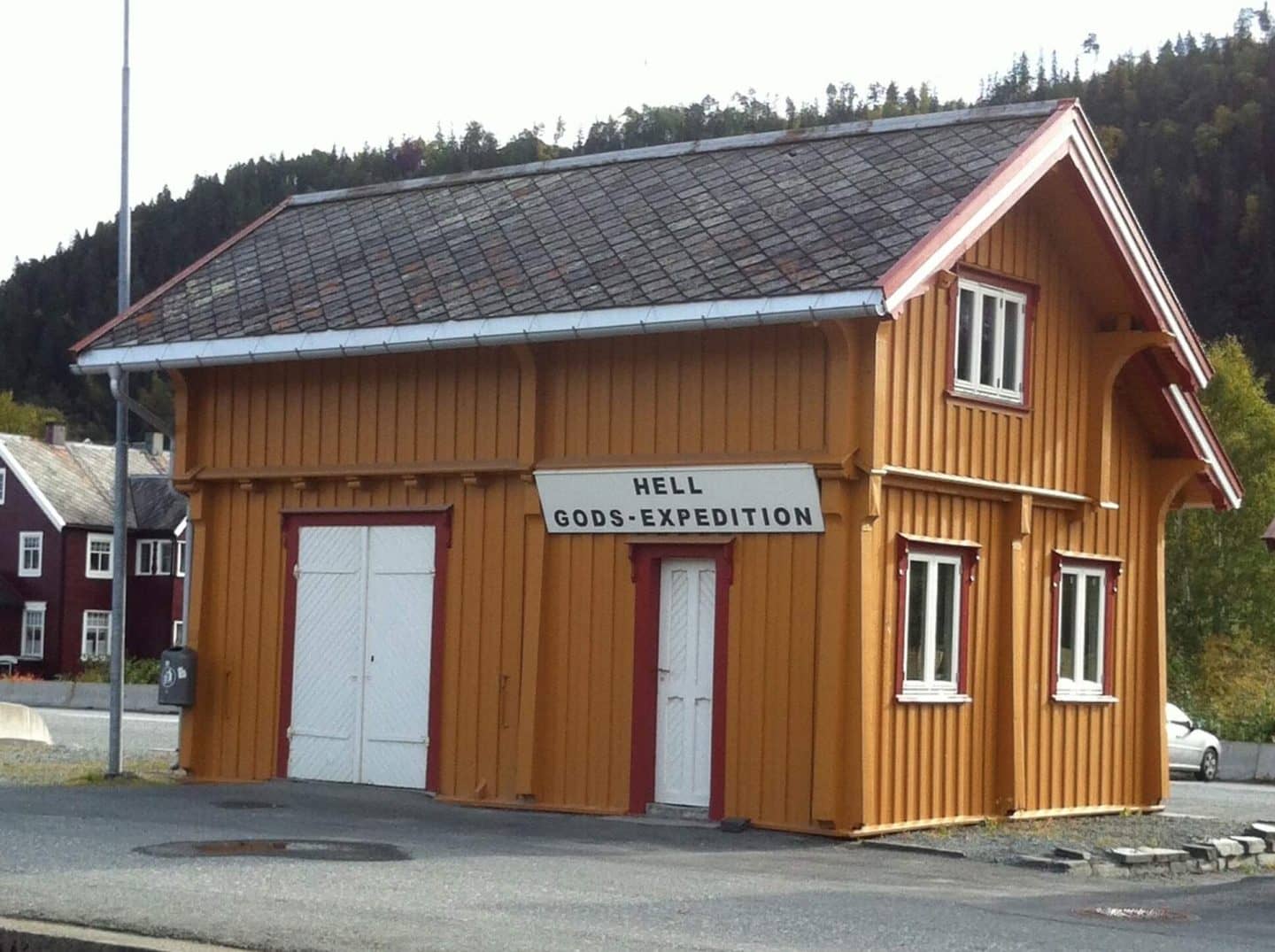 True or False Fun Trivia Answers
True. It is a city in Michigan, United States
False, that's a fictional muggle village in the Harry Potter world
Yes, in the Auckland Islands, which are actually off the south coast of New Zealand
Also yes, in Antarctica
No, of course not
This is another fictional place in the Harry Potter world
Not real – it is in the James Bond film, From Russia with Love
This is in Caribou County, Idaho, United States. A town founded by junk food extremists who somehow managed to replace all-natural water sources with Coke springs, Pepsi waterfalls, and Mountain View ponds.
Nope that is made up!
Hell, yeah. This is a place in Norway
Interesting fact: It holds the annual 'Blues in Hell' music festival.
So, what did you think of our funny quiz attempts above? We hope we've delivered 100 epic fun quiz questions and answers general knowledge for you to use.
Did we miss any key questions off the list? Please do get in touch or just drop a note in the comments below!
Recommended: The ultimate capital cities quiz questions and answers
---
Want to save this for later? Why not pin it…