Over here at Trivia Quiz Night HQ, we love a bit of football (or, as it's called in some parts of the world, soccer) trivia. From debating that world's most jaw-dropping results to recounting the golden goals of the beautiful game, we wanted to share this passion in this epic list of 100 world soccer trivia questions and answers!
Gather your friends, family and colleagues round for your Zoom, House Party or even real-life quiz night and test out this century's worth of trivia questions all dedicated to soccer.
Ready to go? *blows whistle*
General Knowledge World Soccer Trivia Questions
Kick off your trivia quiz night with some great soccer trivia questions that span a number of categories. Get your participants thinking about everything from quotable quotes to the most famous matches:
1. "God created me to delight people with my goals." Which Brazilian claims to have scored over one thousand professional goals?
2. In 2009 Real Madrid broke the world transfer record twice in the same summer. Which two players did they buy to achieve this feat?
3. In which city to Boca Juniors and River Plate play?
4. Under whose captaincy did Napoli win their first Serie A title?
5. Which agonising match is referred to in Brazil by the name 'Mineirazo'?
6. In the 1998 World Cup, the players of which team decided they should all bleach their hair in the spirit of team unity?
7. Who was the first player to have twice had world record transfer fees paid for him?
8. Who would receive the 'Capocannoniere'?
9. 'Please don't call me arrogant, but I'm European champion and I think I'm a special one.' Is a famous quote by which manager?
10. In Spain, to whom is the Zamora award given at the end of each season?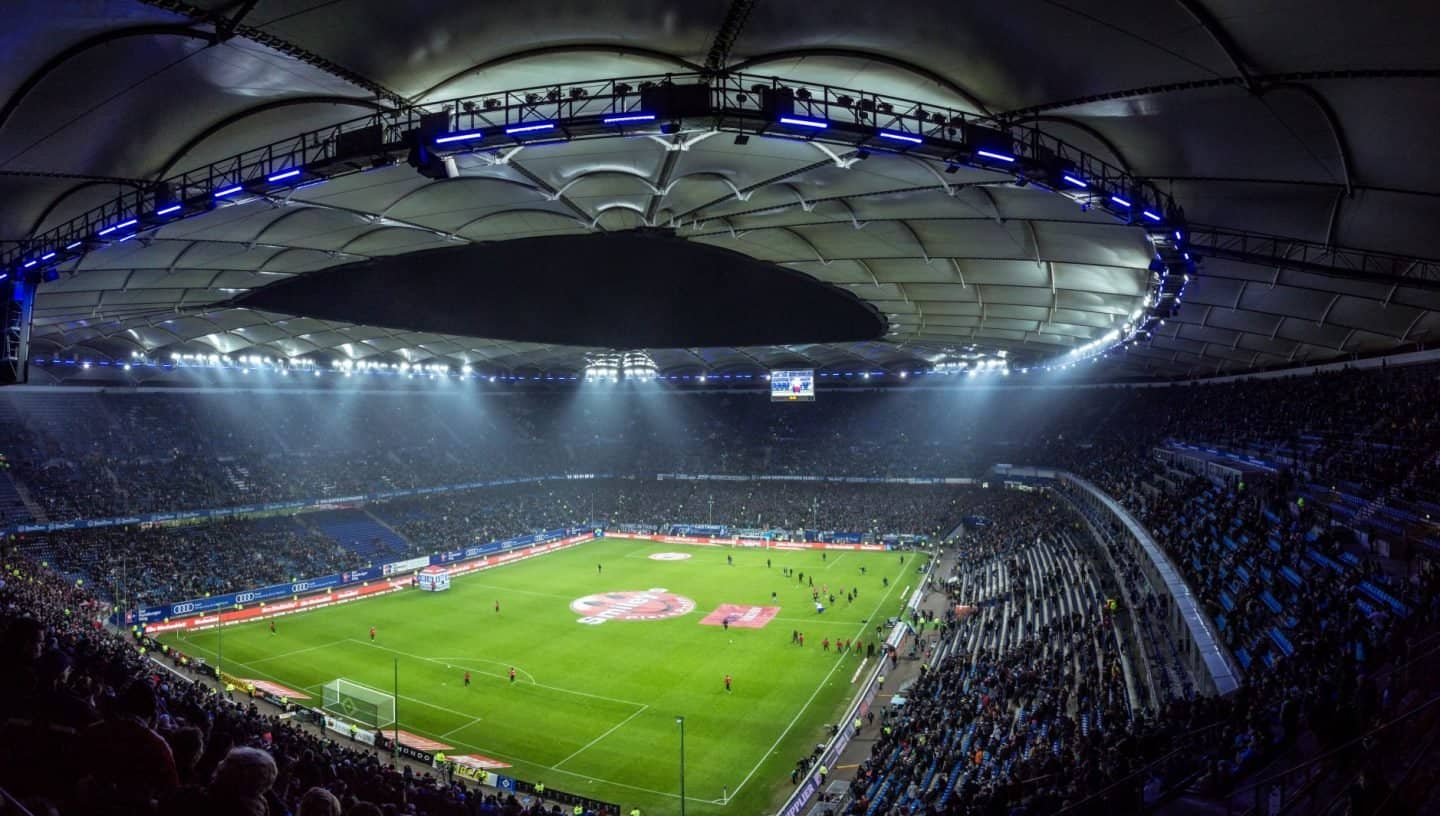 Read next: Our ultimate fun quiz questions and answers
General Knowledge World Soccer Trivia Answers
Romario
Kaka, from AC Milan for £56m, and Cristiano Ronaldo from Manchester United for £80m
Buenos Aries
Diego Maradona
Their 7-1 loss to Germany in the 2014 World Cup semi final
Romania. However, they then drew against Tunisia in the final group game and were knocked out by Croatia in the first knockout round. Their manager, referencing their hair dying said "We've angered God".
The top goal scorer in Serie A each season.
Jose Mourinho
To the goalkeeper with the lowest goals to games ratio (although they are required to have played a minimum 28 times of 60+ minutes).
Did you know? The Zamora Award is named after Ricardo Zamora, the Barcelona and Real Madrid goalkeeper who was sent off in the 1920 Olympic Games against Italy for punching an opponent. Incidentally, on the way back from the same tournament he was arrested and fined for attempting to smuggle home Havana cigars. He was said to particularly enjoyed cognac and to have smoked up to three packs of cigarettes a day. Not sure how he would get on in the modern game.
Ballon d'Or Winners Trivia Questions and Answers
Most would consider it the most prestigious award in soccer; the Ballon d'Or is the crowning achievement for the globe's foremost players. But how much do your players know about it? Test their knowledge with these ten great sports trivia questions:
1. Which two-time Ballon d'Or winner was known as Der Kaiser?
2. Which Dutchman won it three times in four years in the seventies?
3. Which 1993 Ballon d'Or winner is known as 'The Divine Ponytail'?
4. Did Barcelona player Luis Suárez ever win the Ballon d'Or?
5. Which Russian footballer, nicknamed the "Black Spider" or "Black Panther", was the first in his position to win the Ballon d'Or?
6. Which Barcelona players took the top three positions in 2010?
7. Which Ballon d'Or winner was later elected President of his country?
8. Which player had the severed head of a suckling pig thrown at him while he prepared to take a corner?
9. Which Englishman won the first Ballon d'Or, in 1956?
10. Who was the first player to win the award while at Liverpool?
Try next: 100 easy general knowledge quiz questions and answers
Ballon d'Or Winners Trivia Answers
Franz Beckenbauer
Johan Cruyff
Roberto Baggio
Yes! Although bit of a trick question unless you really know your football! Luis Suarez, the brilliant Spanish player did, in 1960. The more famous Uruguayan of the same name who transferred to Barcelona in 2014 never did though!
Lev Yashin
Lionel Messi (first), Andrés Iniesta (second) and Xavi (third)
George Weah was elected President of Liberia 2018
Luis Figo, playing for Real Madrid at the Camp Nou, having moved from Barcelona to their arch-rivals
Sir Stanley Matthews
What's in a Name World Soccer Trivia Questions
Who doesn't love a name game? Especially when it's paired with one of your favourite sports? Dive into this round by getting your contestants to guess the player based on the description:
1. How was this Ajax and Holland central defender so imperious when he could not even see?
2. This forward – arguably greatest of all time – is really rather untidy.
3. The diminutive long time Manchester City playmaker was never golden.
4. A World Cup winning Barcelona striker with a lovely spacious house in the country, or maybe in Birmingham.
5. This World Cup Final scoring midfielder was taller than his name suggests.
6. Many expletives were used when he equalised for Germany against England in the Euro'96 semi final.
7. The Portuguese European Championship winner needs a child carer.
8. This Chilean goalkeeper received a posh English congratulation.
9. A Porto and Manchester City midfielder and an Abba song.
10. I wish this prolific German striker was less far away.
Want more sports? Why not try some of our slightly tougher sports quiz questions
What's in a Name World Soccer Trivia Answers
Danny Blind
Lionel Messi
David Silva
David Villa
Emmanuel Petit
Stefan Kuntz. He won 25 caps for Germany and is now chairman of FC Kaiserslautern
Nani
Claudio Bravo
Fernando
Miroslav Klose
You Played for Who Soccer Trivia Questions
Previous round a bit of a howler? Head in this round of soccer trivia questions all about the iconic players, and the clubs they played for. Essentially, name these world soccer stars by their career descriptions!
1. Whose first three clubs were Cruzeiro, then PSV, and then Barcelona?
2. Who started his career at Nancy in 1972, moved to St-Etienne and then retired at Juventus in 1987?
3. What was Cristiano Ronaldo's first team?
4. Who started his career at Malmo, and then in the fifteen seasons between 2001 and 2016 won 14 league titles: the Dutch league (twice), Serie A (six times*), La Liga (once), and Ligue 1 (three times)? Note: *Calciopoli later revoked two of these?
5. Who has played for Real Madrid, Mallorca, Barcelona, Inter Milan, Anzhi Makhachkala, Chelsea, Everton and then Sampdoria (amongst others)?
6. Who played for no club other than Roma, making his first appearance in 1992 and his last in 2017?
7. Which Ballon d'Or winner and European footballer played for Sporting Lisbon, Barcelona, Real Madrid and Inter?
8. Who started and ended their career at Estudiantes, and between played for Parma, Lazio and Chelsea, amongst others?
9. Who has played over one hundred times for each of Wolfsburg, Manchester City and Roma?
10. Which player, who started his career at Bari as a teenager and also played for Roma, Real Madrid, Sampdoria, Milan, Inter, Parma and Verona?
Recommended next quiz: The best history quiz questions and answers
You Played for Who Soccer Trivia Round Answers
Ronaldo
Michel Platini
Sporting Lisbon
Zlatan Ibrahimović
Samuel Eto'o. He won two Cup of Nations with Cameroon, four league titles and two Champions Leagues.
Francesco Totti
Luis Figo
Juan Sebastián Verón. He also played for Boca, Sampdoria, Manchester Unted, Inter Milan and Brandsen.
Edin Džeko
Antonio Cassano
FIFA World Cup Soccer Trivia Questions and Answers
The world's pre-eminent soccer sporting body, the Fédération Internationale de Football Association, does more than just manage the rules of the game. Every four years since 1930 (well, except during World War II), they've rolled out the red carpet for the World Cup, the globe's leading international soccer contest.
This entire round is dedicated to that competition, so let's see how your contestants do.
1. Who did Laurent Blanc kiss before every game of the 1998 World Cup?
2. Who beat who by what score in the first World Cup Final?
3. Who joyously danced around the corner flag at Italia '90?
4. Who was the first player to reach ten goals in World Cup Finals?
5. When Barry Davies commentated 'And you have to say that is magnificent', to what famous goal was he referring?
6. Who won the golden boot despite having only played one game for his country prior to that World Cup?
7. Who were the only unbeaten team at the 2010 World Cup?
8. Who was the first Argentinian to score two World Cup hat-tricks for his national team?
9. Which 'musical' instrument provided a noisy backdrop to the South Africa World 2010 World Cup?
10. In how many World Cups did Lothar Matthäus play?
We think you'll like: 100 Cricket Quiz Questions and Answers
FIFA World Cup Soccer Trivia Answers
His goalkeeper, Fabian Barthez's bald head
Uruguay 4 – 2 Argentina
Roger Milla
Just Fontaine
Maradona's extraordinary second against England in 1986
Toto Schillachi
New Zealand. They played three, drew three, scored two and conceded two. Hardly scintillating, yet the New Zealand FA brought out a DVD.
Gabriel Batistuta
The vuvuzela, a 65cm horn that produces a large monotone drone, was very common in the stadiums.
Five
Rhyming Team Names Soccer Quiz Questions
Another head scratcher of a round, do you think your players can figure out the names of iconic soccer teams, just by using these rhyming clues?
1. Gianluigi Buffon's first club and a domesticated South American camelid
2. A club based in Seville and a vegetable with varieties such as Ronmaine and Bibb
3. The team that won the French Ligue 1 for seven constructive years in the noughties and a TV presenter who went from Cambridge for £1 million.
4. The club which has had Karl Heinz Ruminnege as its President and a simple cloth garment worn my men and women in Ancient Rome.
5. The team that played the Champions League for the first time in 2019/20 and a fizzy orange drink.
6. The club which provided most players to the England 1966 World Cup Final team and the brand of food that the Monty Python musical name incorporates.
7. The team that play at the Stade Vélodrome and the village (at least for a long time) held two three Michelin star restaurants.
8. The club which Dietmar Hopp's financial support transformed from amateur to Bundesliga (to the chagrin of fans of other clubs, who readily showed their displeasure) and one of the herbs in the Simon & Garfunkel song.
9. A Scottish team with European success and an organ that acts primarily as a blood filter.
10. A former European Cup winning team and the genre of film associated with John Wayne.
Why not try out this Entertainment Trivia Quiz?
Rhyming Team Names Soccer Quiz Answers
Parma and llama
Betis and lettuce
Lyon and Dion (Dublin)
Munich and tunic
Atalanta and Fanta
West Ham and Spam
Marseille and Bray (which is home to The Fat Duck and The Waterside Inn)
Hoffenheim and lime
Aberdeen and spleen
Steaua Bucharest and Wild West
World Soccer Stars Nicknames Trivia Questions and Answers
From White Feathers to Water Carriers, there are some absolutely amazing names given to the world's leading players. Test your trivia participants with these soccer questions all about famous nicknames:
1. 'The Pitbull' ended his career at Barnet but mostly played for some rather more illustrious clubs. Who is he?
2. Who, with leniency allowed on spelling, was known at 'The Butcher of Bilbao'?
3. Who was the 'non-Flying Dutchman'?
4. Which Senegalese midfielder, who played for Fulham and Portsmouth, was known as 'The Wardrobe'?
5. Which World Cup winning captain was referred to as 'The Water Carrier'?
6. Which nomadic player, who made his professional debut at Arsenal, was known as 'The Incredible Sulk'?
7. Which diminutive Italian forward was known as 'The Atomic Ant'?
8. Which carnival loving Brazilian was known as 'The Animal'?
9. Who was 'Der Kaiser'?
10. Who was known as the 'White Feather'?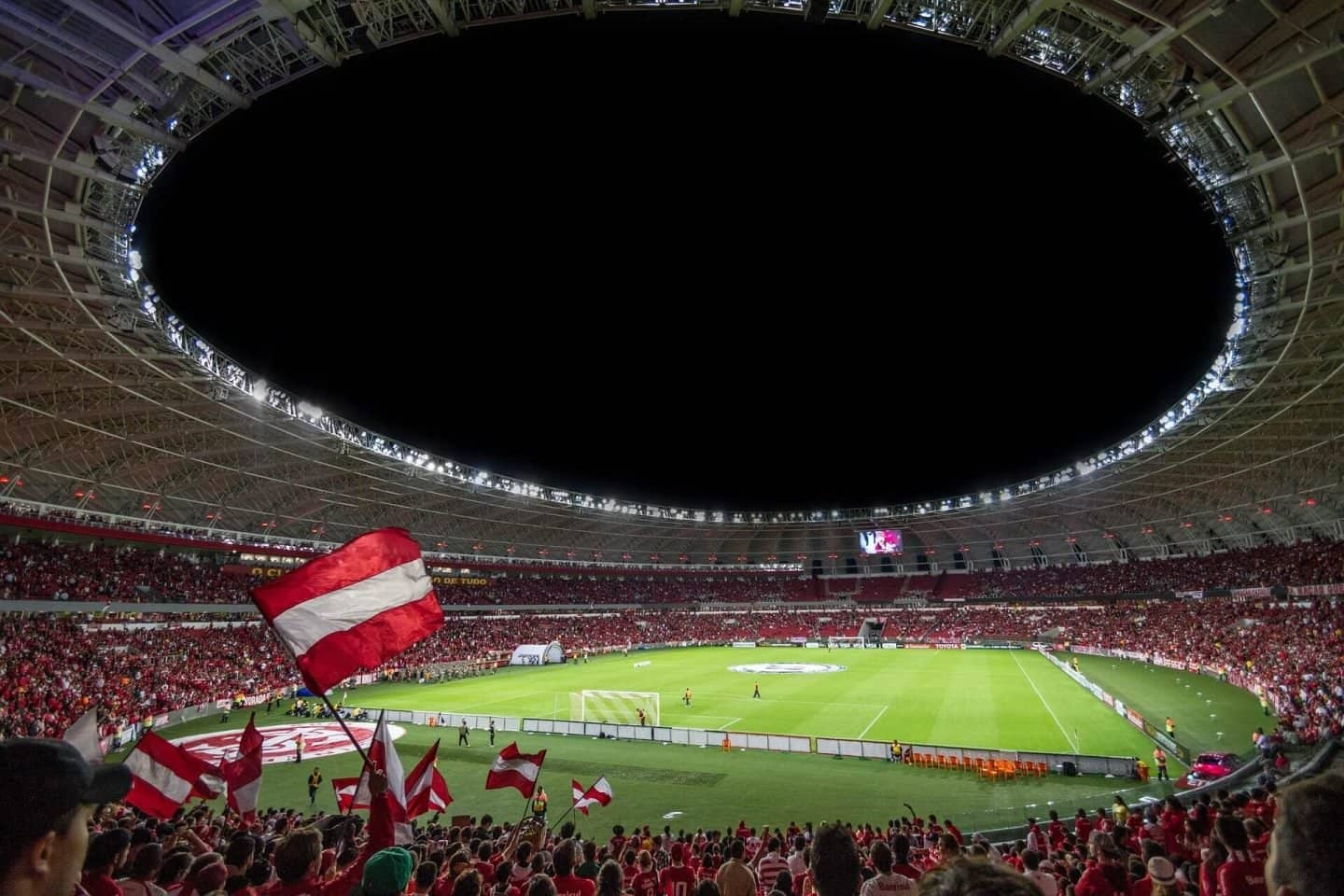 Want more questions? 100 of the best football quiz questions and answers
World Soccer Stars Nicknames Trivia Answers
Edgar Davids
Andoni Goikoetxea
Dennis Bergkamp
Papa Bouba Diop
Didier Deschamps
Nicolas Anelka
Sebastian Giovinco
Edmundo
Franz Beckenbauer
Fabrizio Ravanelli
Interesting fact: Ravanelli was known as the White Feather on account of his hair going grey aged 14, it was a family trait!
US Soccer Trivia Questions and Answers
It's time to focus on one of the largest growing countries when it comes to playing (and watching) soccer: the good ol' US of A! These ten modern soccer trivia questions all revolve around American soccer and the MLS.
1. Roger Beck took an iconic photo of which player, shirt off and on her knees after scoring a penalty in the 1999 World Cup final?
2. In 2015 the MLS Most Valuable Player award was renamed in honour of which heralded player?
3. For which professional soccer club did Freddy Adu's make his debut?
4. The New York Cosmos retired their number 10 shirt at half time of a friendly against the Santos in honour of which player?
5. In what year was the first season of Major League Soccer?
6. Which Woman National Team member scored 158 goals in 276 games for her team between 1987 and 2004?
7. From what city was the first Canadian MLS team?
8. Who was the first coach to win five MLS Cups?
9. Which Columbian was the first player to win the MLS MVP award?
10. What take on 'El Clasico' is the name given to the LAFC – LA Galaxy derby?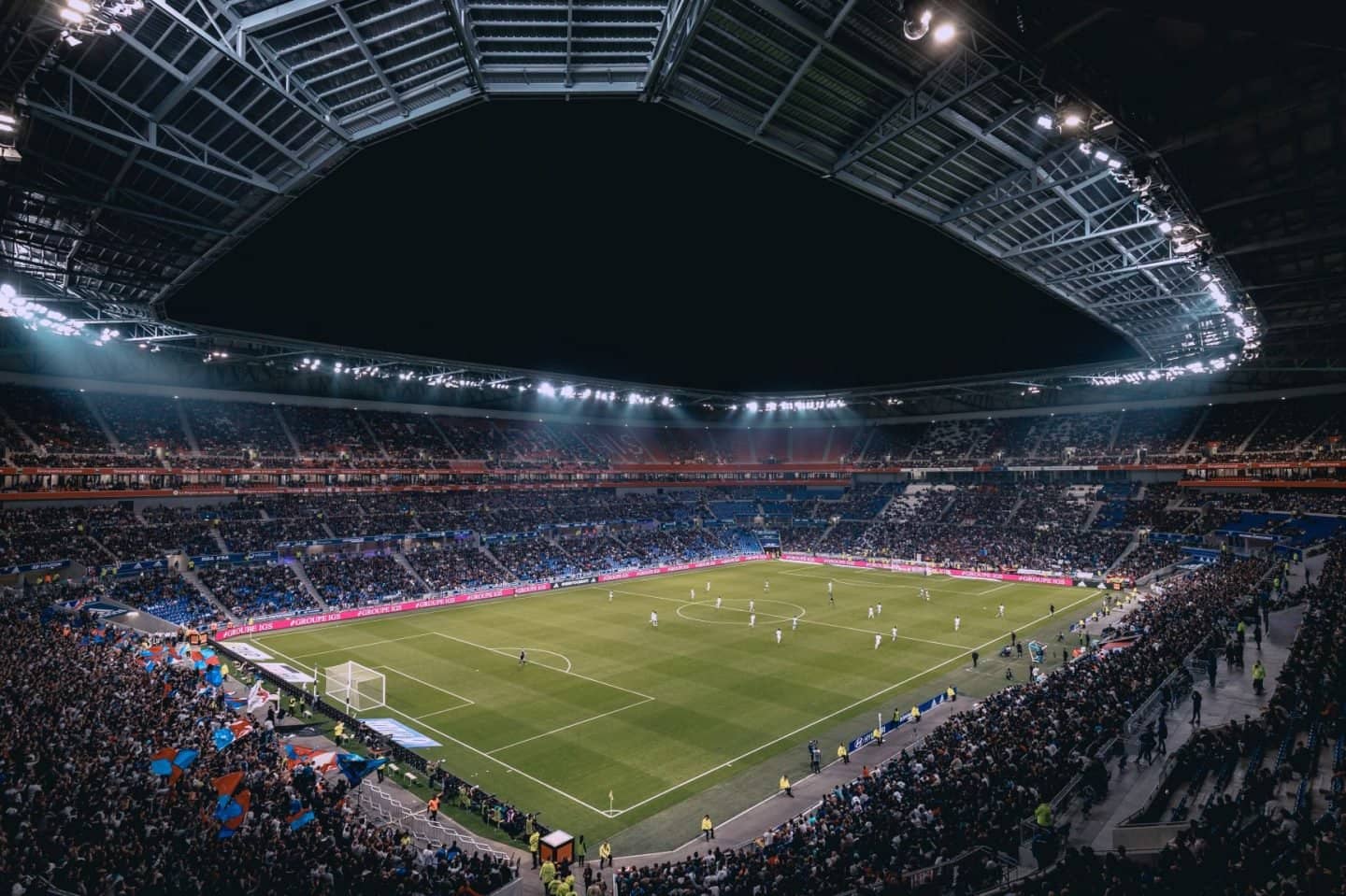 Keen on basketball, how about these 100 amazing questions on the NBA?
US Soccer Trivia Answers
Brandi Chastain
Landon Donovan. Donovan himself won the MVP award once, in 2009.
D.C. United
Pele. He played the first half for the Cosmos and the second half for Santos (his old team).
1996
Mia Hamm
Toronto
Bruce Arena
Carlos Valderrama, of Tampa Bay Mutiny
El Trafico, on account of the notorious congestion in the city
Soccer Stadiums Trivia Questions
For this penultimate round, let's switch gears from the players and teams to the epic buildings that host the most spectacular games. Yup, see how much your contestants know about prominent soccer stadia of the world with these ten trivia questions about soccer stadiums.
1. Which stadium was built for the 1950 FIFA World Cup and hosted the final of the 2014 FIFA World Cup?
2. Whose stadium is/was the Mestalla?
3. The Stadio delle Alpi, built to host matches in the 1990 World Cup and demolished in 2009, was the home ground for which two teams?
4. Ajax's home stadium, previously known as Amsterdam Arena, was officially renamed after whom after his death in 2017?
5. In what stadium would you find the 24,454 capacity single terrace known as 'The Yellow Wall'?
6. Of which club was Santiago Bernabéu president between 1943-1978?
7. Who play at the Estádio da Luz?
8. Which stadium has 'Mes que un club' spelt out on its seats?
9. Who moved to the Wanda Metropolitano in 2017?
10. Who play at La Bombonera?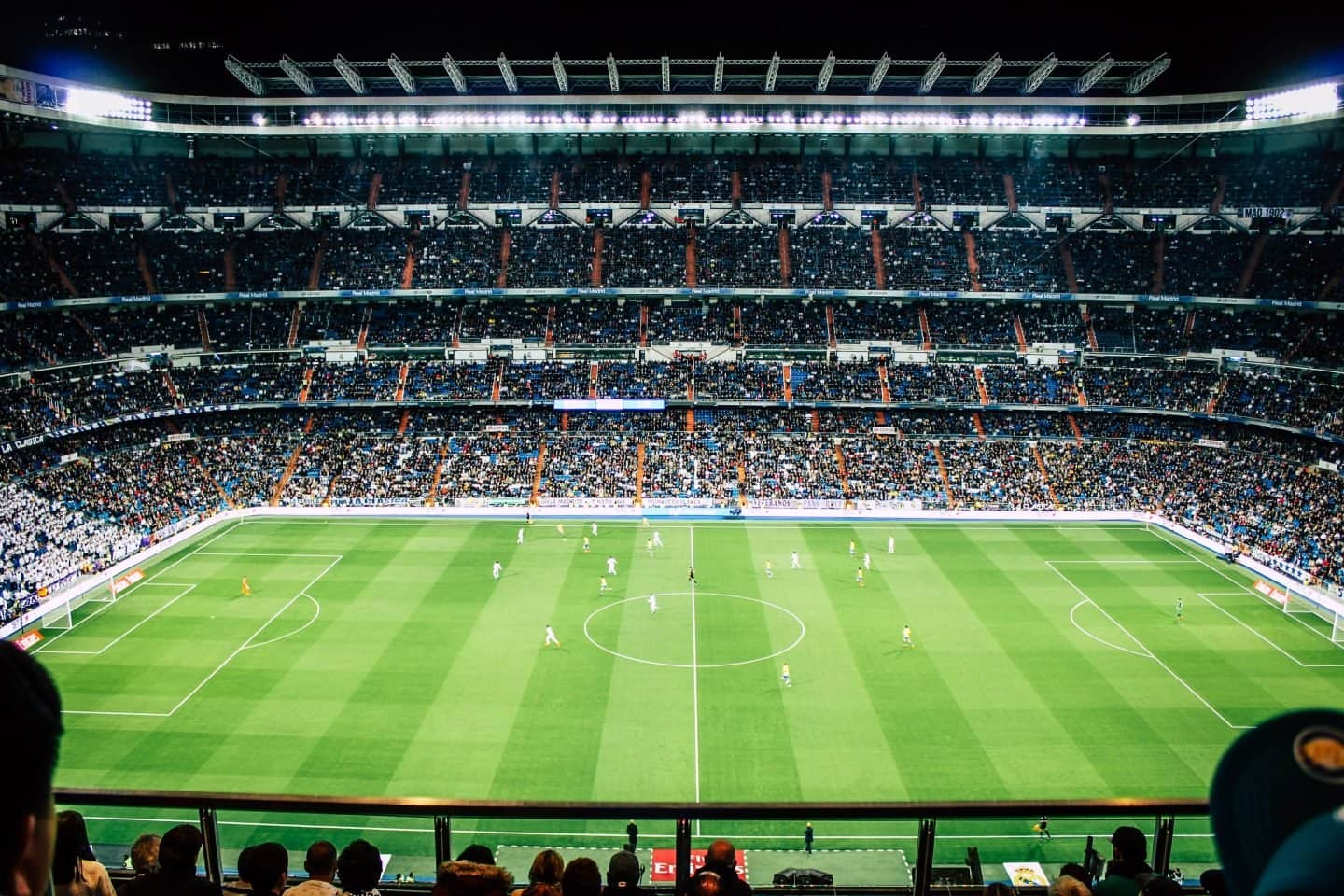 Need more football questions, then check out our English Football Quiz!
Soccer Stadiums Trivia Answers
The Maracana in Rio de Janeiro. In the 1950 tournament deciding game (there was not a 'final' as such, but rather a round robin) Brazil were beaten 2-1 by Uruguay in front of an official attendance of 199,854. It is estimated that there were really 210,000 people present though.
Valencia. They started construction of a new stadium – Nou Mesalla – in 2007. At the time of writing 13 years late, it was still unfinished.
Juventus and Torino
Johan Cruyff
Signal Iduna Park, also known as the Wesfalenstadion, home to Borussia Dortmund
Real Madrid. The stadium was built and named after him during his tenure.
Benfica.
Barcelona. The motto means 'more than a club'.
Atlético Madrid
Boca Juniors
Interesting fact: The unusual shape of the stadium has led to it having excellent acoustics and the Boca support being nicknamed "La Doce" (The 12th man). In English, 'La Bombonera' translates to 'The Chocolate Box'.
Difficult World Soccer Trivia Questions and Answers
Going into extra time? Get one in the back of the net with this, our fiendishly difficult round of ten hard soccer trivia questions and answers that only the most fanatical of supporters would score well on.
1. Which Italian national striker named cricketer Allan Border as his sporting hero and (aged 30) said "I would stop playing now to play cricket if I could get the same contract"?
2. In 1998 which Spanish club broke the world transfer record for whom?
3. "Maybe they hate me because I am too good!" Which player with the goals, torso and ego to back this up, made this statement?
4. Which Englishman captained his team to topflight league titles over three different decades?
5. After Pele had played his first game for the New York Cosmos, he complained it would be his last because he thought he had contracted a green fungus all over his feet from playing. It was not fungus. What was it?
6. Which Swede has five Capocannonieri awards?
7. For his goal celebration, which diminutive player was known as L'Aeroplanino (The Little Aeroplane)?
8. In the 2010 World Cup, held in South Africa, only one African team made it past the group stage. Who?
9. In 1992 Milan broke the world transfer record twice for which two players?
10. Who has appeared as sub 158 times in the Premier League?
Next Trivia Round: Here are some of the best Science Quiz Questions.
Difficult World Soccer Trivia Round Answers
Christian Vieri. Aged 30, he was playing for Inter, who had signed him for a world record transfer fee and where he scored 103 goals in 143 games
Betis signed Denilson from São Paulo for £21.5m
Cristiano Ronaldo
Tony Adams
Green paint (they had painted the dirt of the poor pitch green so the field would look better on television)
Gunnar Nordahl, who scored 210 goals in 257 games for AC Milan between 1949 and 1957
Vincenzo Montella
Ghana – they lost on penalties to Uruguay after Luis Suárez handled the ball on the line at the end of extra time of the quarter finals. Asamoah Gyan missed the resulting penalty kick and Uruguay won in the shootout.
Jean-Pierre Papin (signed from Marseille for £10m) and Gianluigi Lentini (bought from Torino for £13m). In between, Juventus signed Gianluca Vialli from Sampdoria for £12m)
Peter Crouch.
So, what did you think of our ultimate list of world soccer trivia questions and answers? Your players get on the scoreboard or was it a clean sheet?
Do let us know what you think by dropping us a comment below. Or, if we're missing any key sports-related questions, do get in touch!
---
Want to save this for later? Why not pin it…